Home
Drag a problem to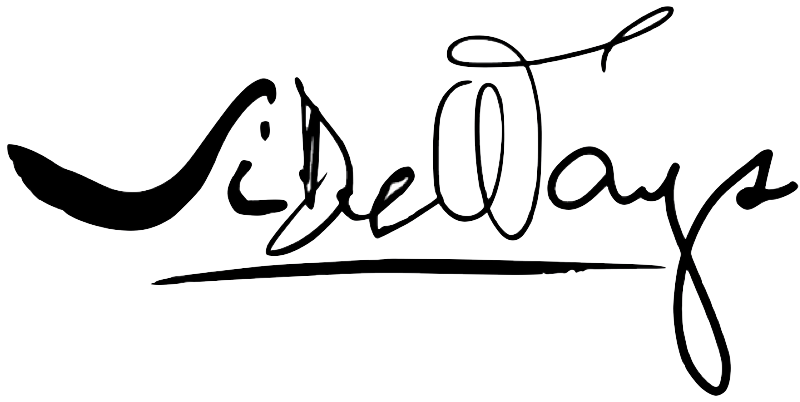 Seeing beyond the obvious.
Removing all blinders.
Going to places you didn't think you would.
Solving problems you didn't think you could.
Just a few things that happen
when you get a bunch of multi-disciplinary
sideways thinkers working together.
Magic, explosions of creativity
and unlocking opportunities are some others.
Because when technologists, product designers,
writers, behavioural architects, digital strategists,
art directors, retail experts, design thinkers
and developers sit in one room,
you won't expect anything else.
Welcome to Sideways.
Because more often than not,
that's the only way to go forward.

Tribute to ISRO
---
#MoonInMumbai – Lunar Dome at Nehru Planetarium
We have been eternally fascinated by the moon. We've romanticized it in our songs, made it a part of our culture and traditions through stories and have forever been curious to learn more about it.
ISRO, with its ingenious approach, has always taken on complex and challenging missions, even with limited resources. They have been a huge inspiration to all of us. The Lunar Dome is a small gesture from our side, to thank them for the pride they bring to each and every Indian.
This installation was conceptualised by Sideways Consulting and Asian Paints, in partnership with Nehru Planetarium. It was brought to life by St+Art India.
Make your own Chandrayaan 2 Kit
To commemorate the historic Chandrayaan 2 mission, we partnered with Pidilite's Fevicreate Programme to encourage future scientists to try their hands at creating their own version of Chandrayaan 2's lander Vikram and rover Pragyan. We created crafting sheets with information on the missions and instructions that were then taken to 1 lakhs students across 650 schools in 25 cities.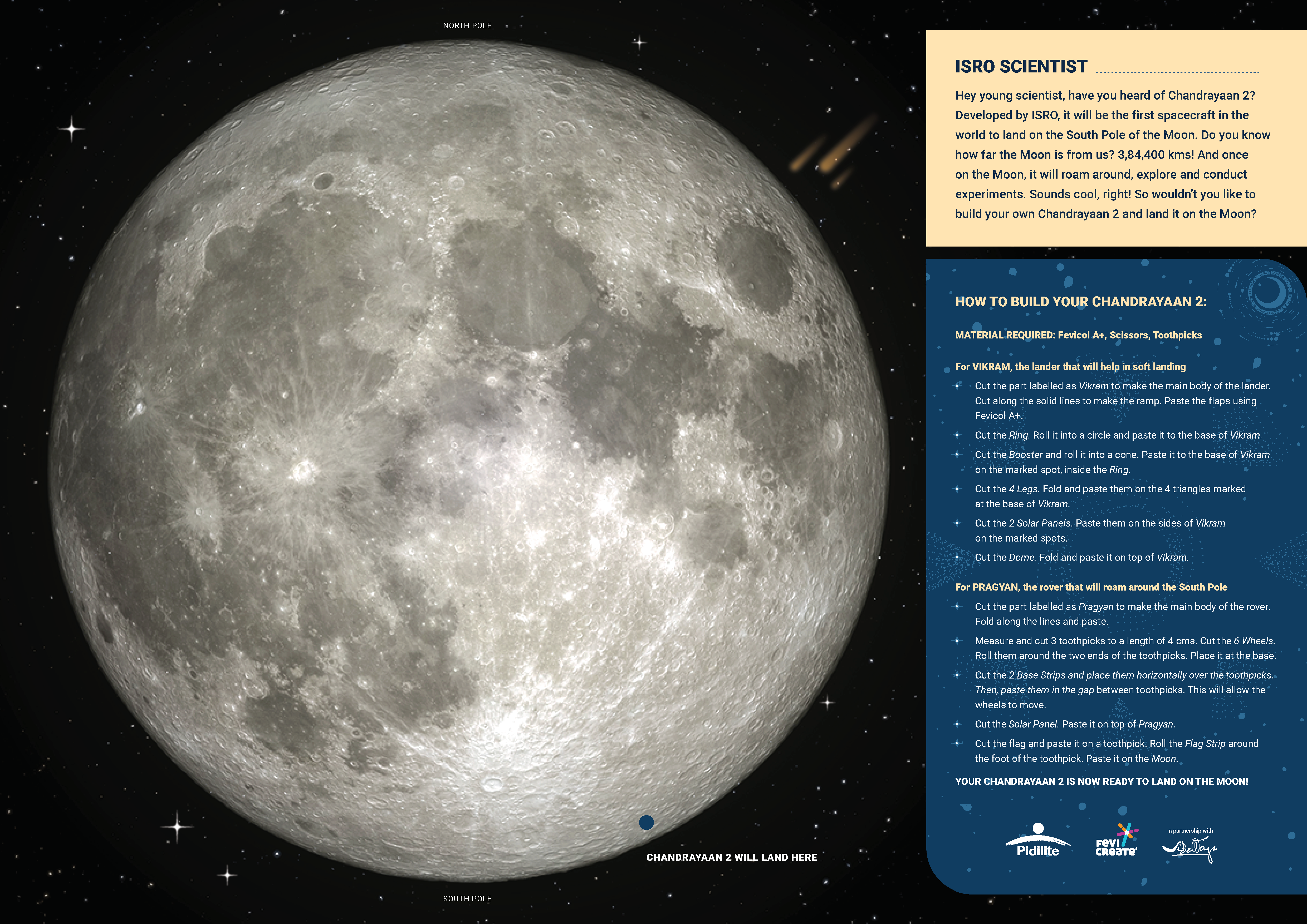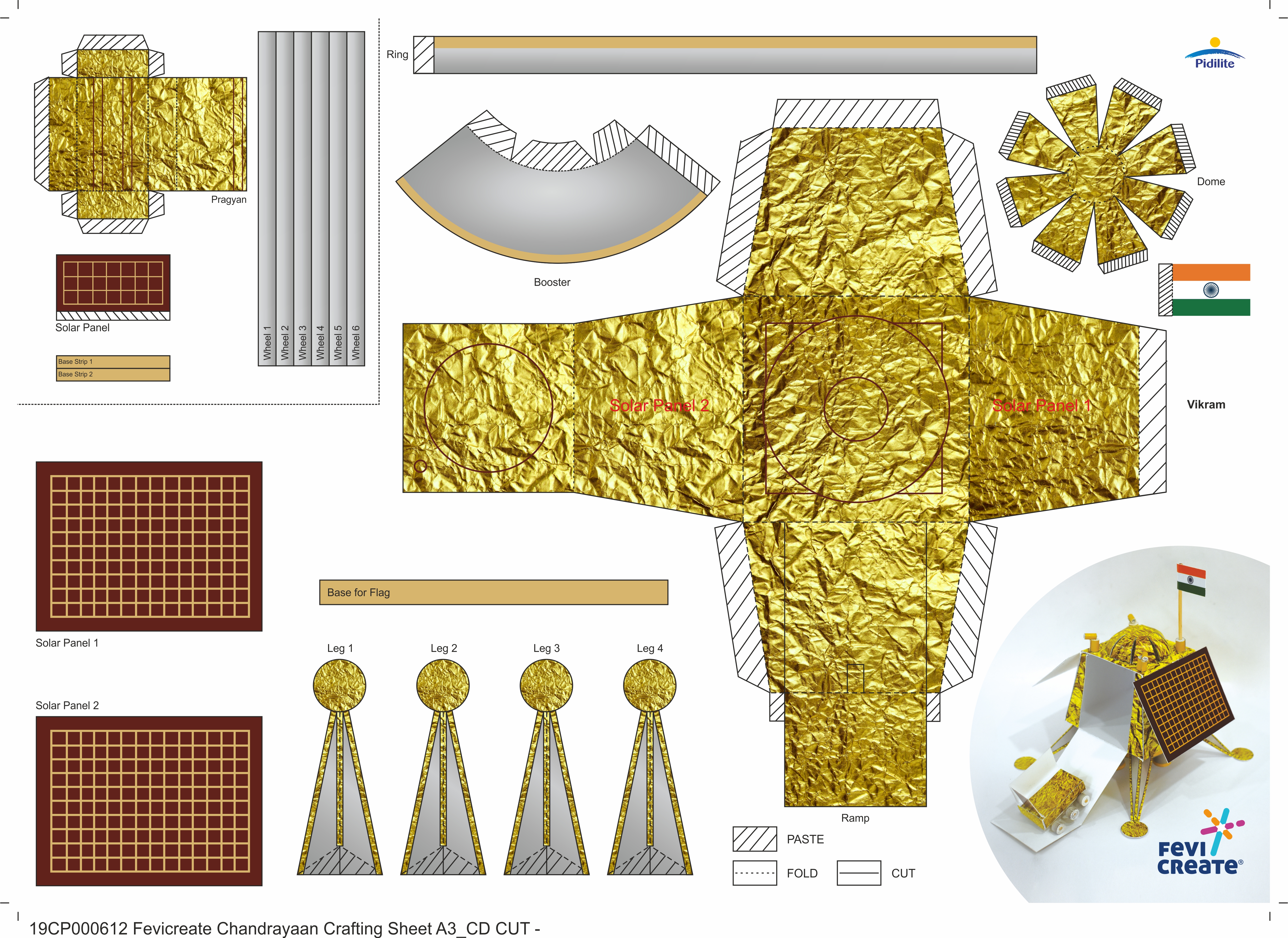 You can make your own Chandraayan 2 by clicking here -
Sideways
---
How do we design a differentiated logo for ourselves?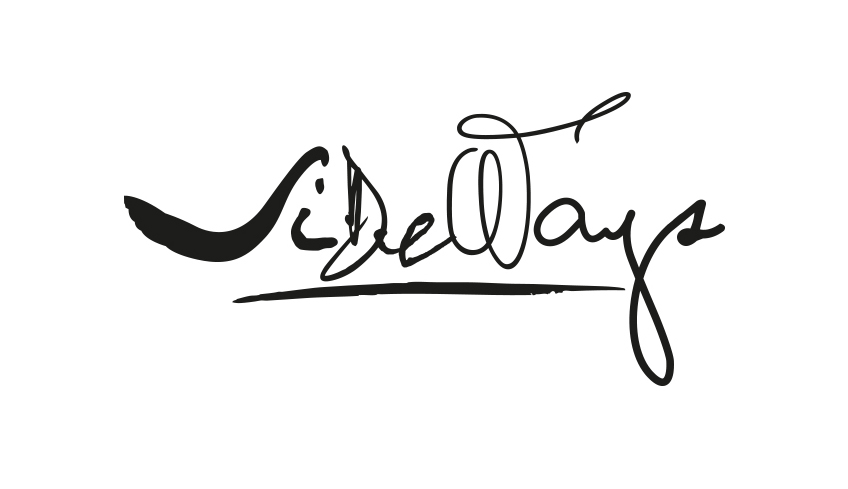 What was the task?

Designing the Sideways logo - to be a story in itself and make sure it was differentiated from the many companies that invest millions in branding exercises.


The Sideways Approach

The Sideways logo was designed as a tribute to all those people whose 'sideways' thinking has inspired Abhijit Avasthi, Founder, Sideways, since his childhood. It is made up of the actual handwriting of those people.

The 'S' is from Spanish surrealist painter Salvador Dali; 'i' from the Renaissance Man Leonardo da Vinci; 'd' from Abhijit's younger uncle and Corcoise Films' Prasoon Pandey; 'e' from Indian artist and the man behind Rock Garden in Chandigarh - Nek Chand; 'w' from Walt Disney; 'a' from Amar Chitra Katha's creator Anant Pai; 'y' from his elder uncle and mentor - Ogilvy's Piyush Pandey; 's' from Einstein; and finally a flourish from Spanish artist Pablo Picasso, to hold the logo together.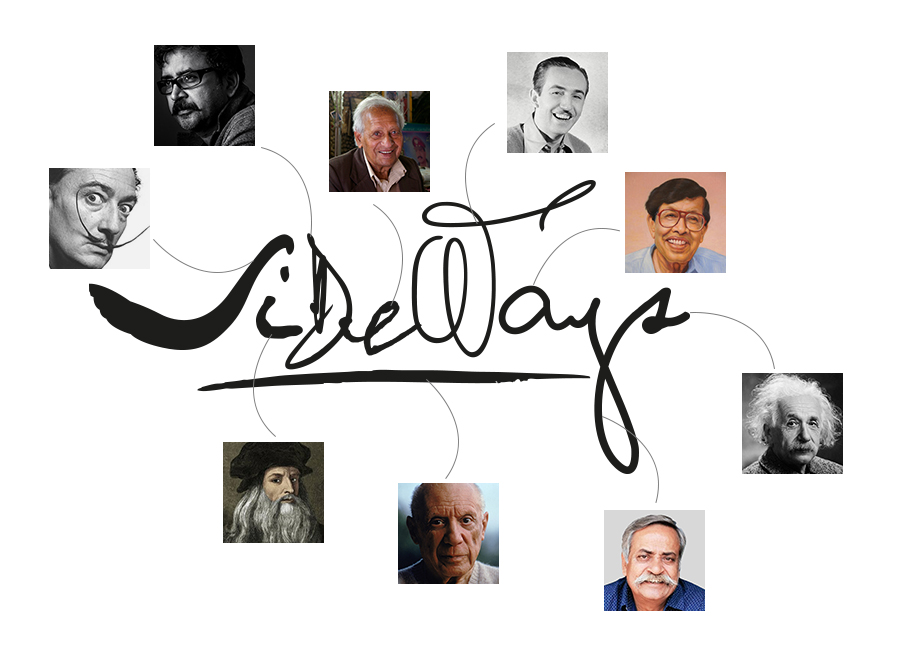 Borosil
---
How do we make every Indian kitchen fall in love with us?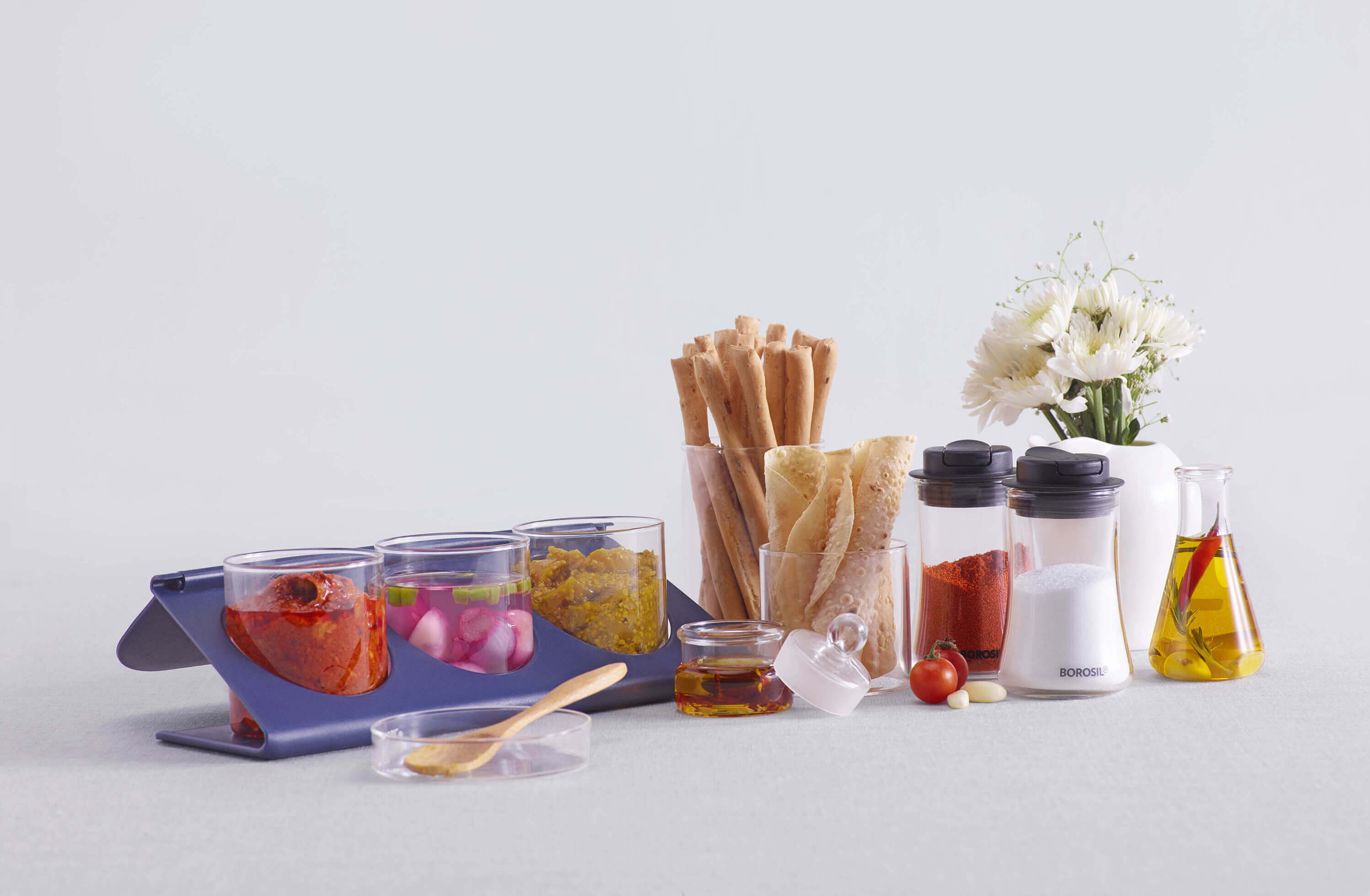 What was the objective?
When it comes to glassware, Borosil is seen as a true pioneer. From solar glass to the glass laboratory ware that almost everyone has used in their school and college days, Borosil has always been a name to be reckoned with.
But despite the nostalgia it evoked, when it came to the brand's expansive reach in other categories, the Borosil name did not seem to have the awareness it warranted.
From tableware, serveware, drinkware, smart storage, electronic appliances to on-the-go products; Borosil had invested in world-class infrastructure to create kitchen solutions that boasted of the brand's high quality. But the awareness of this amongst consumers was equally low.
So, our immediate goal was to educate people about Borosil's various offerings and show them how it could be a part of their daily lives.


The Sideways Approach
Getting to know the consumer better than they know themselves

The first thing we needed to do was understand the consumer, and also, how kitchens functioned in a country as diverse as India.
So, we embarked on an extensive nationwide research journey. On our travels, we spent days in the kitchens of homemakers to observe how they go about using products, manned retail outlets to learn the idiosyncrasies of consumer behaviour and even followed customers (quite literally) as they went about their shopping. We prioritised quality of information over quantity.
Next, we began to put the data we had collected to work. Two major insights emerged from our analysis of this extensive, in-depth data.
The first was specific to the core expertise of Borosil, i.e. glassware. Most consumers' perception was that glassware was not suitable for daily use. In fact, the glassware that people owned was usually used only for special occasions, such as when entertaining guests.
The second was that in India, there was still a huge opportunity to optimise the way kitchens functioned. With changing lifestyles and growing purchasing power, the Indian consumer was ready for solutions that not only made processes in the kitchen faster and smoother but also promised better nutrition and health.
So, we set out to build a new brand platform that integrated Borosil into the daily lives of the consumers – 'Every Day Made Better'

Everyday Glassware

Our efforts to change the consumer perception of glass began on various fronts.

Making everyday meals special with Larah
Larah was a dinnerware brand that Borosil had acquired, and vastly improved in terms of quality.
To launch it under the Borosil banner, we began with what consumers look for most in dinnerware – beautiful designs. Through a quirky and extremely relatable story we told consumers that Larah dinnerware boasted of designs so beautiful that they made even ordinary, everyday food look special. Thus, the 'Khaane ko banaye khaas' proposition not only spoke about Larah's designs but also highlighted the fact that these plates were made for the everyday.
But it wasn't just the communication that we tackled. We also designed plates for Larah, including the one that features in the television commercial.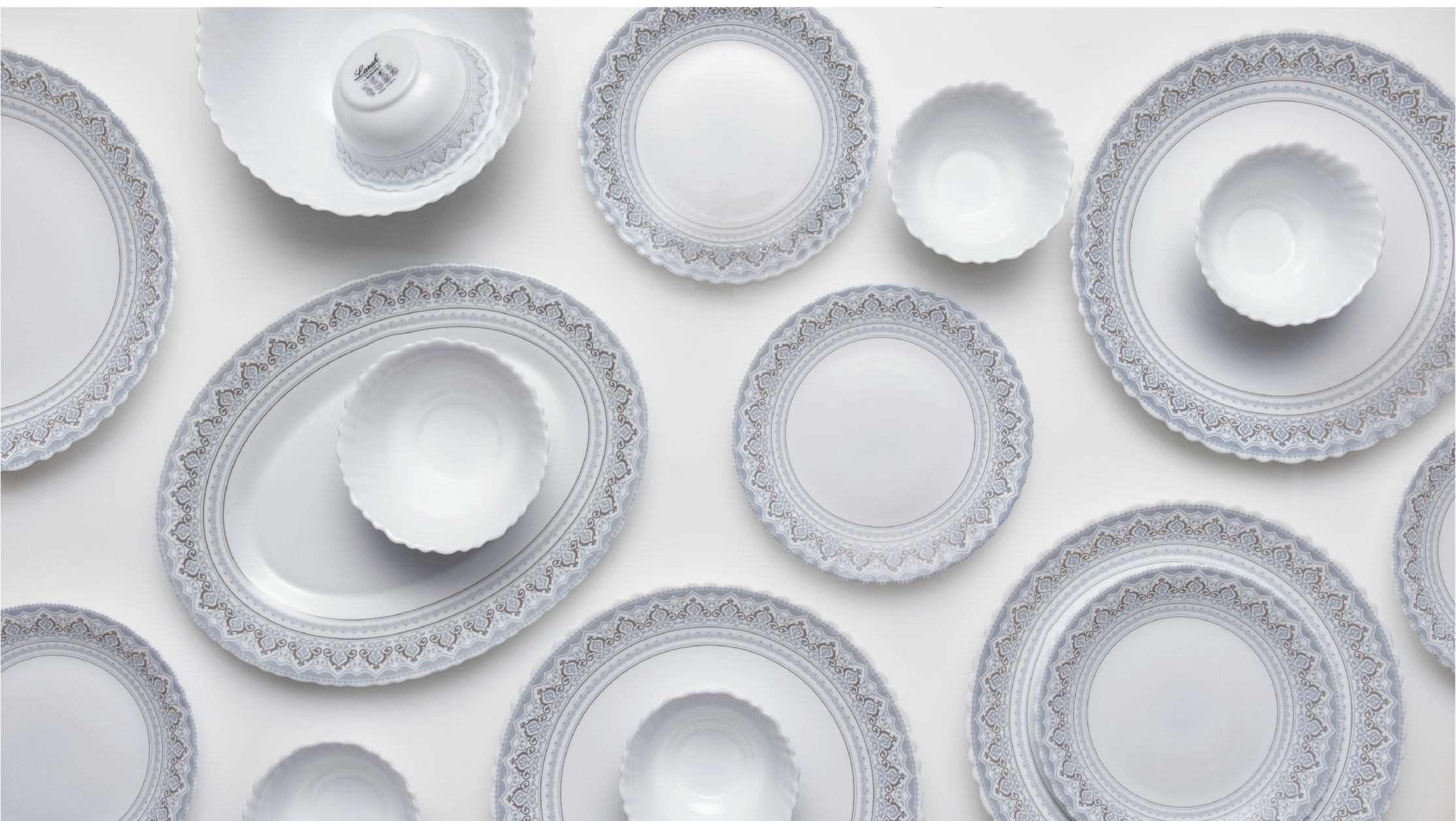 We also helped the brand test the new proposed designs with a simple app. On the app, people had to swipe right for the designs they liked and swipe left for those they disliked. From internal teams to distributers to consumers, the brand team was able to get feedback on the designs from various stakeholders so that the most favoured designs could go into the market.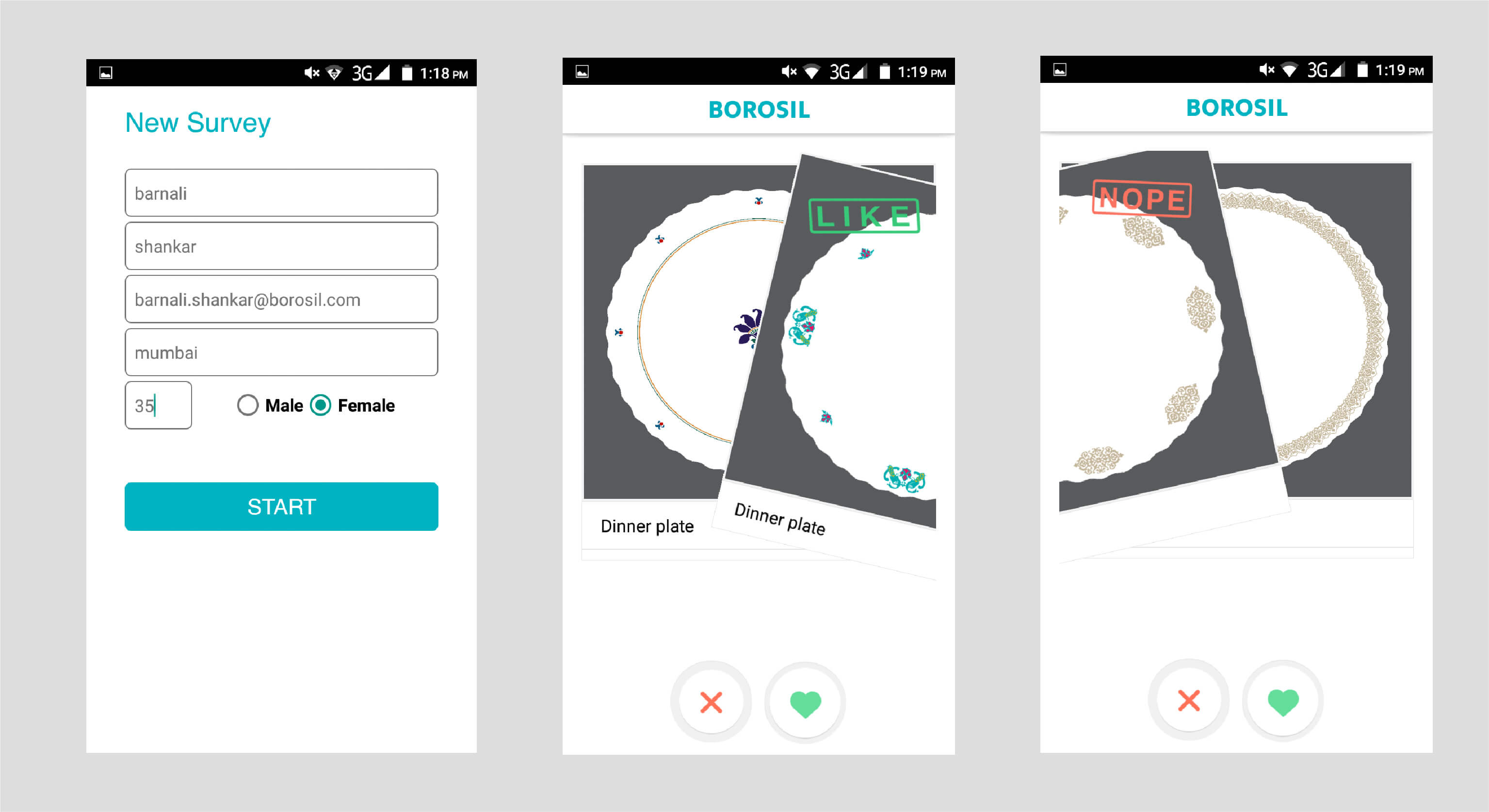 In the next phase of brand building for Larah, we decided to speak about another feature which consumers look for in dinnerware, especially if they are using it on a daily basis – strength. Again, a slice of life story brought this to life in an entertaining way.

Getting everyone to say 'No plastic is fantastic!'

We realised that in order to grow, Borosil would have to compete not only with other glassware brands but with another sector entirely - Plastic

So, we decided to pitch Borosil as a better, healthier alternative to plastic.

We started with the most important product - the ubiquitous lunch box. It's something that every Indian can relate to and a major part of every office-goer's life. Since most people carry their lunch to work in plastic containers, we explained how even high-grade plastics leak chemicals into your food and gave people an alternative: The Borosil Hot 'n' Fresh which keeps food fresh and chemical-free.
This also applied to the food storage category where people would generally store leftovers in plastic boxes. Here, we drove people to use the Borosil Kilp 'n' Store instead.
Another menace when it comes to plastic usage is bottles. While there are some people who at least use high grade plastic, a large number ends up using the single use PET bottles which are not only harmful to the environment but health too. So we pitched the Borosil bottles and flasks against them.
And when taking a stand on health what could be better than sponsoring the fittest amongst us? The Indian Olympic Team. Borosil tied up with the Indian Olympic Association (IOA) and became the Official Hydration Partner of the team. We flagged off the partnership by wishing the team luck and cheering them on at the Asian Games. Moreover, Bajrang Punia, who featured prominently in the video struck gold at the games. As soon as this news came out, we made sure that the teams working on it pushed themselves and the video was released immediately.
Apart from this, Borosil is also doing its bit at the Inspire Institute of Sports. athletesFounded by the JSW Group, IIS is India's first privately funded high performance training centre for the facility and is spread over 42 acres in Vijayanagar, Bellary district, Karnataka. Borosil is not only equipping the institute with its varied products but also helping design the spaces inside with art installations, murals and banners that will inspire and motivate the athletes.

Taking the health and sports association even further, Borosil has now also partnered up with the Haryana Steelers, one of the frontrunners in the Pro Kabaddi league. A series of social media videos were created to announce this association that showed how Borosil plays a part in the training regime of Haryana Steelers.
Creating new product designs
Borosil had a surplus of glass tubes and so, our product design team turned this into an opportunity and even created a new revenue stream.
We began with several rounds of showcasing various alternate uses for the tubes. We created lids that converted them into stack and store jars and also a product that could store daily condiments at the dining table.
What our extensive research had taught us was that when it comes to Indian kitchens, usually there is a constraint of space. Thus, we conceptualised a Lego system for the Borosil storage jars. The jars were designed in such a way that the base of the top jar fit would easily into the lid of the bottom one. Also, the lids were given a raised border so that they would hold the base of the top jar to make the stacking stable. Not only did this design help save space but also help users to locate ingredients swiftly due to the transparency of the glass. Moreover, the inert nature of the glass would ensure that the food remains fresh for longer.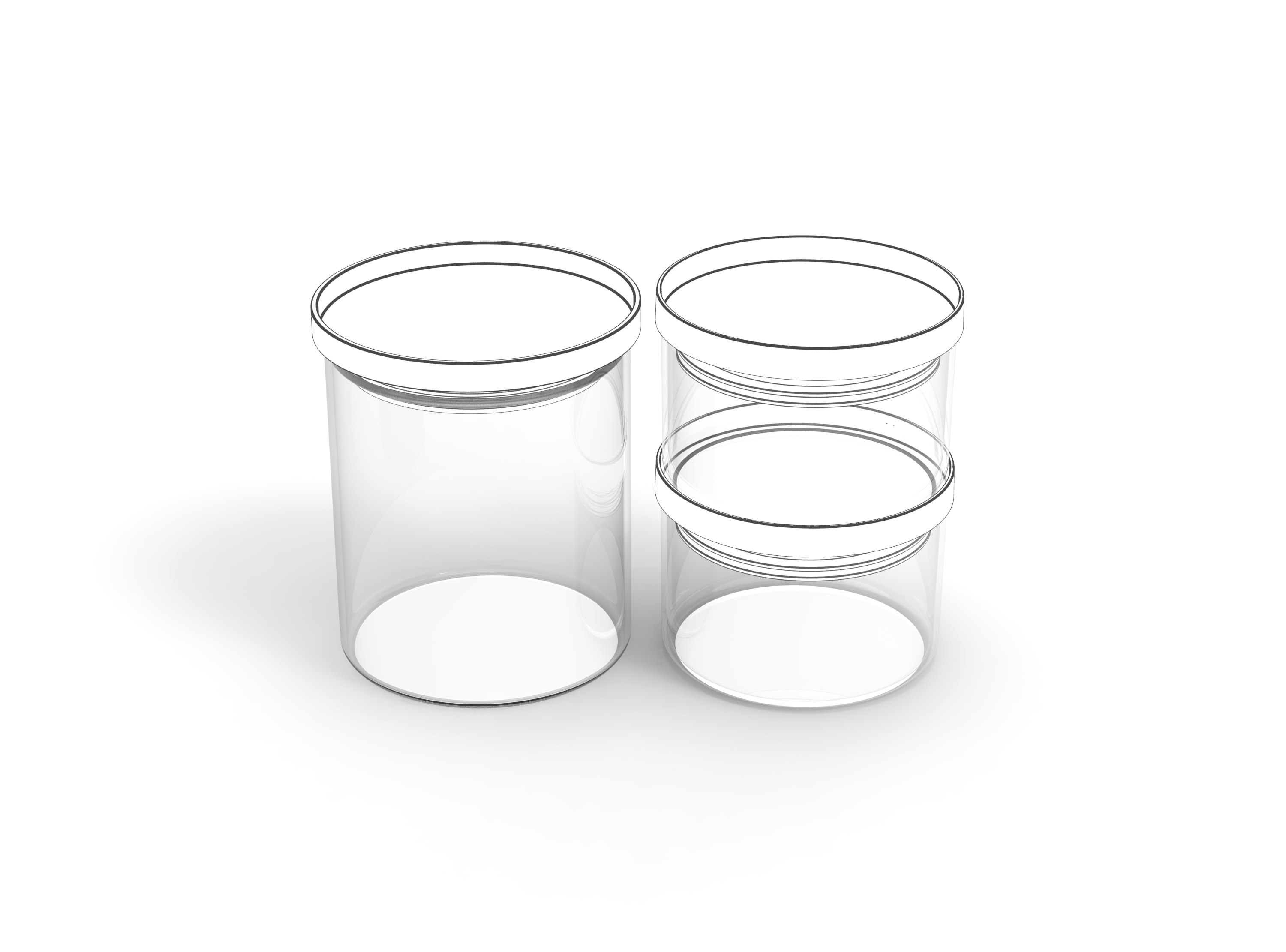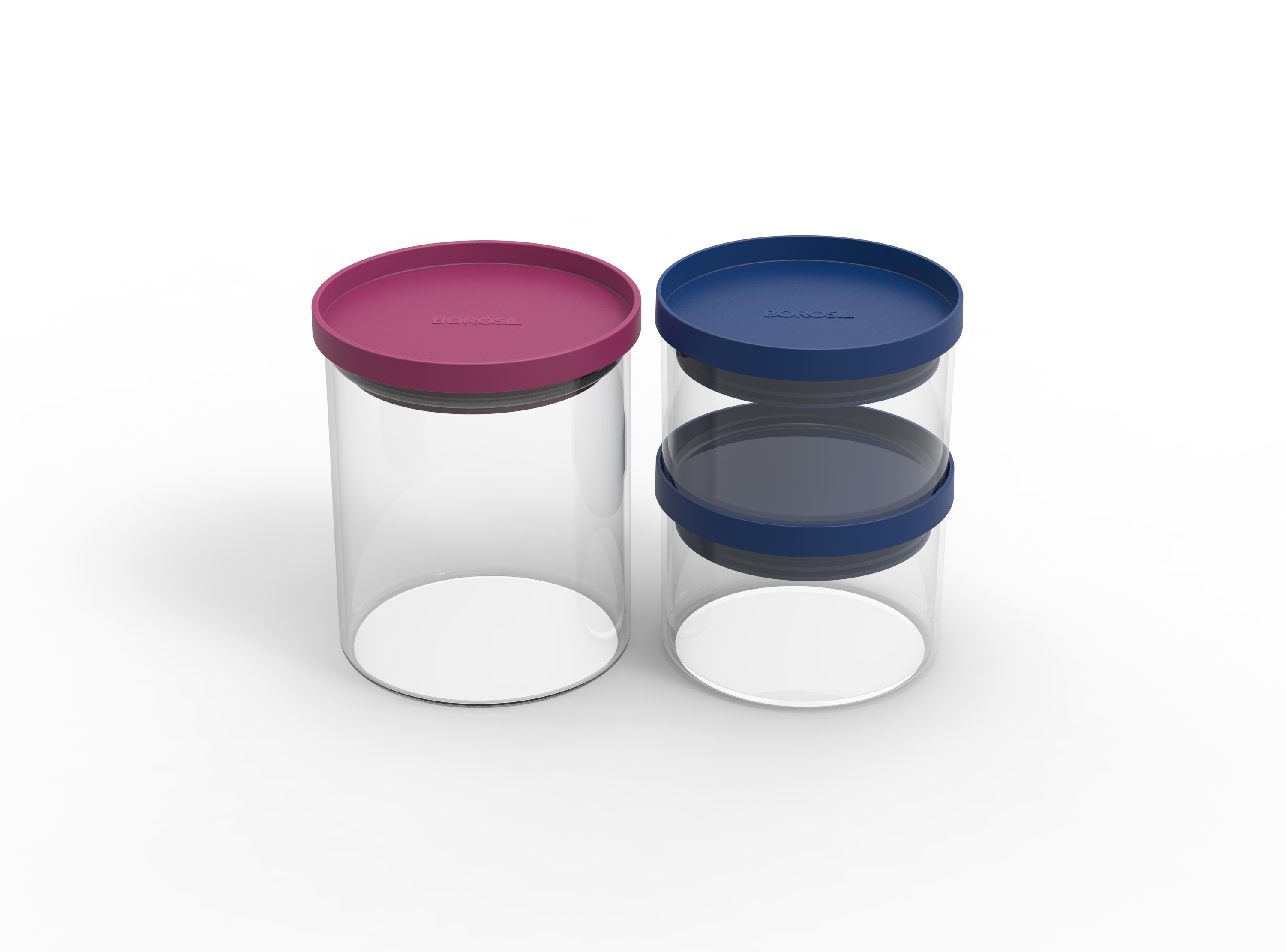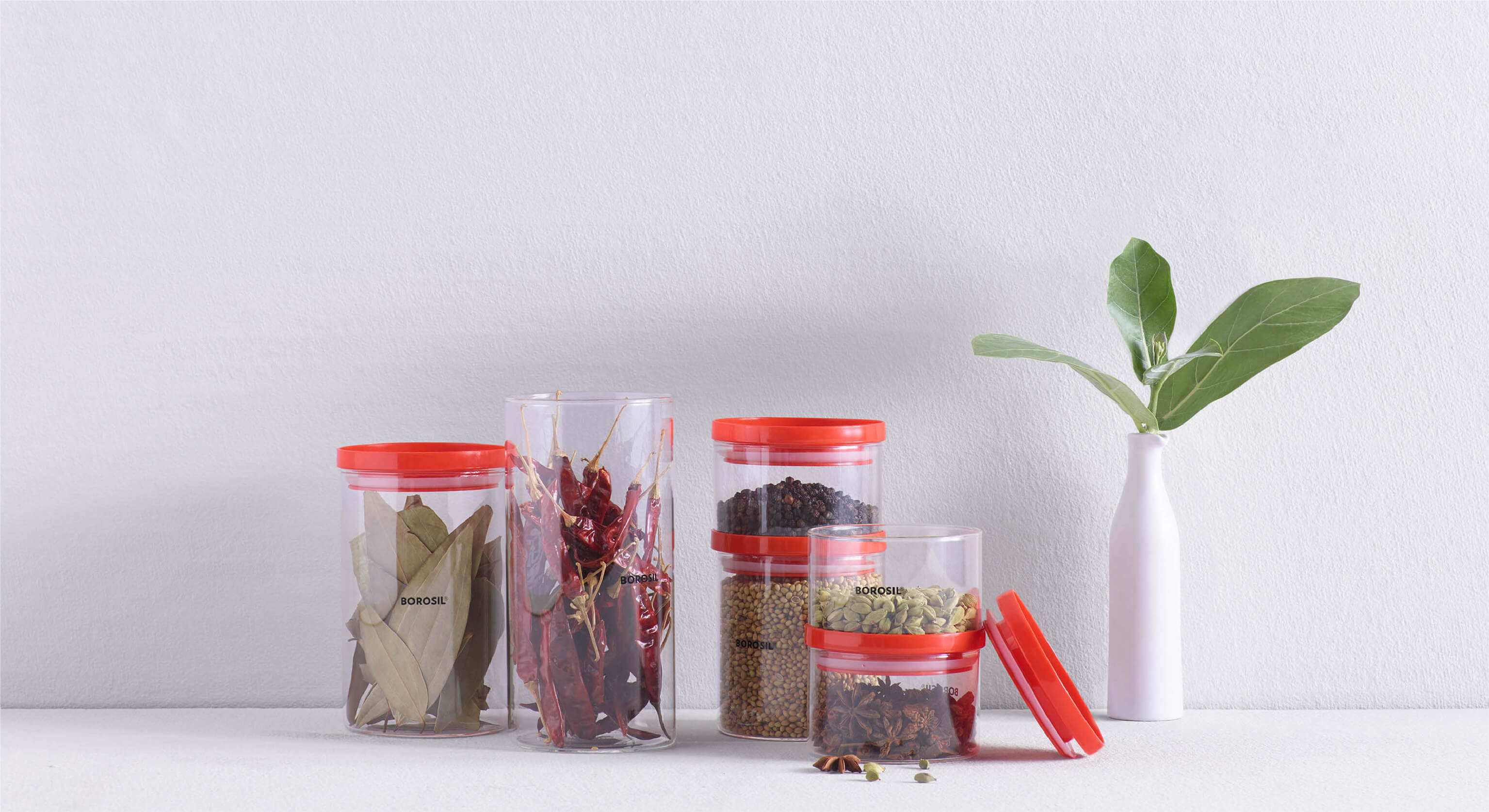 The other product design stemmed from our observation that there are always some staples at every Indian dining table. And so, we designed the Flip Tray – which allows people to conveniently store three Borosil glass containers. It features a sleek, minimalistic design, enabling people to store everything from pickles to dips and sauces to mouth-fresheners –condiments that are generally used at every meal.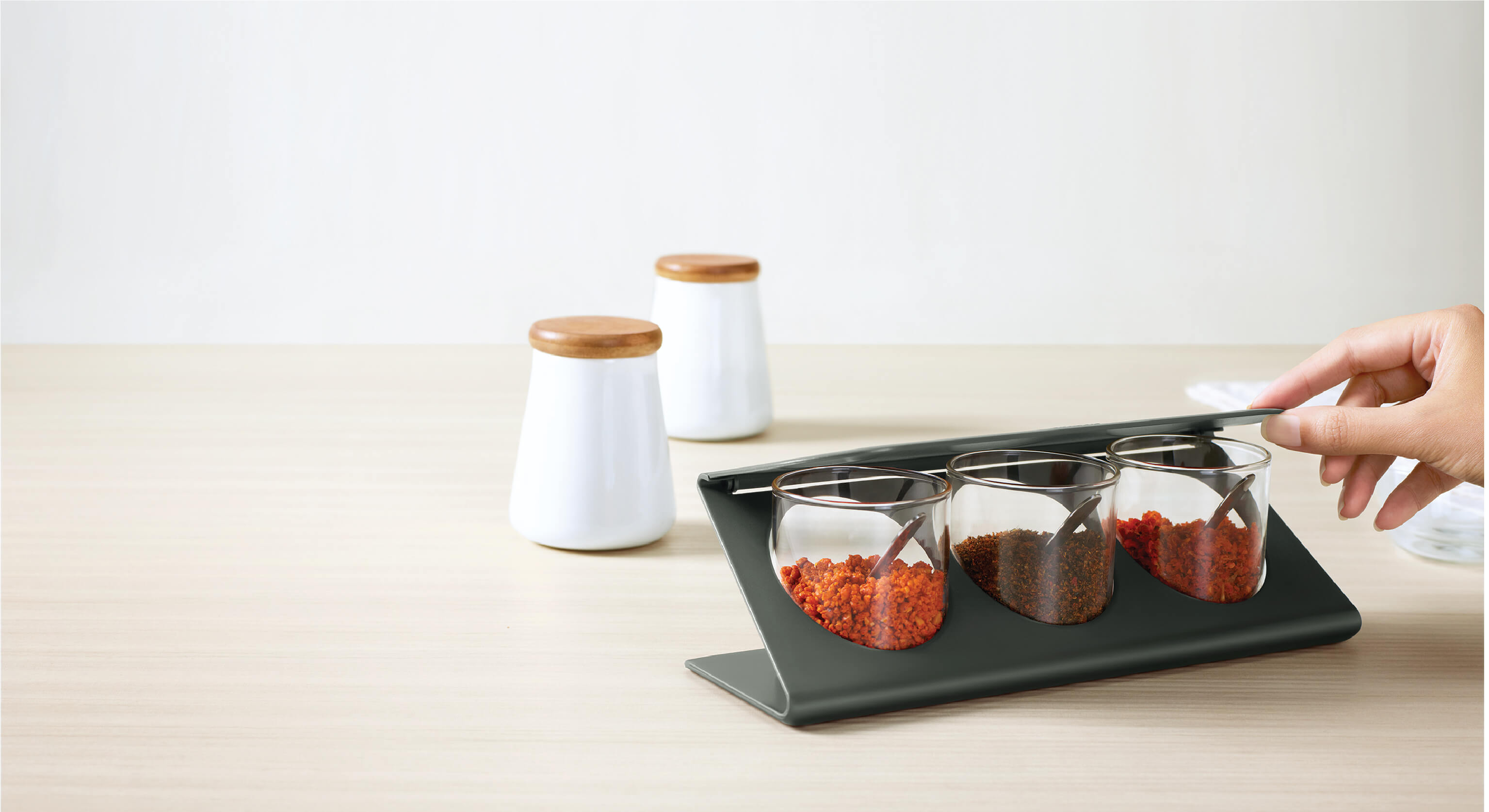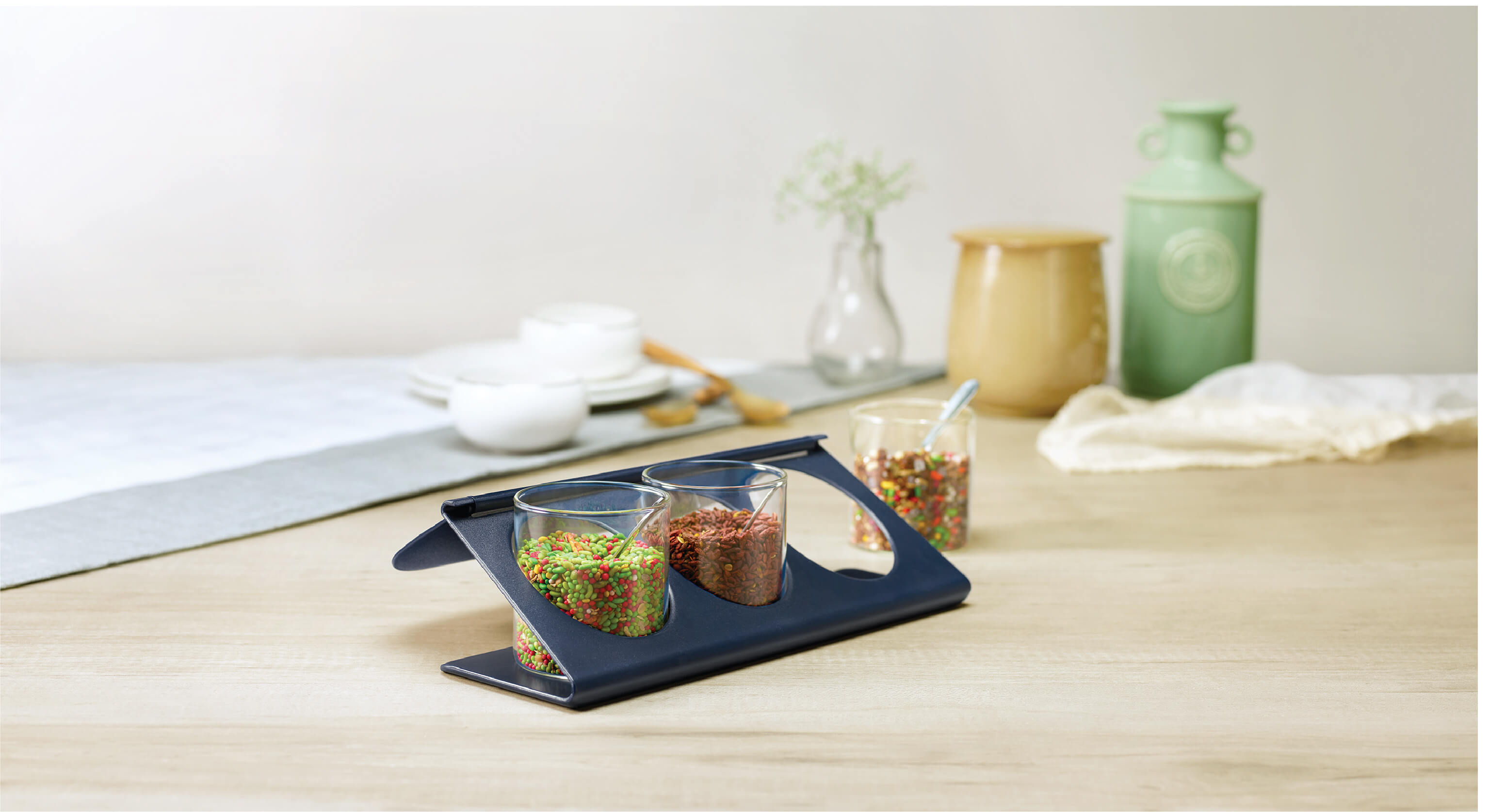 Making heroes out of the people who make the glass
We wanted to create an emotional connect between our consumers and the people who actually work tirelessly behind the scenes to bring our glassware to life. We chose Independence Day to do this and created the Glass Anthem.
To take things further, we also wanted to show people the skill and effort that goes into the making of each product. Through a series of 'How Things Are Made' videos we showcased how each product is 'Handmade with love in India, by Borosil.'
Indian kitchens made better

Bringing smart solutions to Indian kitchens
Borosil has a number of products in its repertoire that turn tedious processes in the kitchen on their heads. One such brilliantly designed product is the Borosil Salad Cutter. Whether you're someone who loves cooking and wants to try a zillion things in the kitchen or someone who hates cooking and the difficult prep for it, the Salad Cutter makes for the perfect assistant. To highlight its ease of use, along with its varied functions, we got a pair of endearing kids to tell our story.
Another smart solution that we conceptualised for Borosil was the seafood storage container. During a problem solving workshop that involved people from various verticals such as strategy, account management, creative, design, sales and marketing, of both Sideways and Borosil, we realised that storing seafood in the refrigerator was often an issue for consumers. Not only did the smell of the seafood permeate through the freezer but thawing it before cooking was a cumbersome process too. Also, cleaning the container later was an equally big hassle as the odour would usually remain despite all the effort. This made Borosil just the right solution.
When we looked through the Borosil inventory, we realised they were already manufacturing a container which was of just the right dimensions to store even whole fish. The unique klip-n-store lid of the container was absolutely air-tight and sealed the odour completely. And once out of the freezer, the container could be directly put into the microwave for thawing. Glass being the easiest material to clean also eliminated the problem of the smell remaining even post washing. But the most important of all, the safety aspect of borosilicate glass meant that seafood could now be stored for longer and yet remain fresh and healthy for consumption.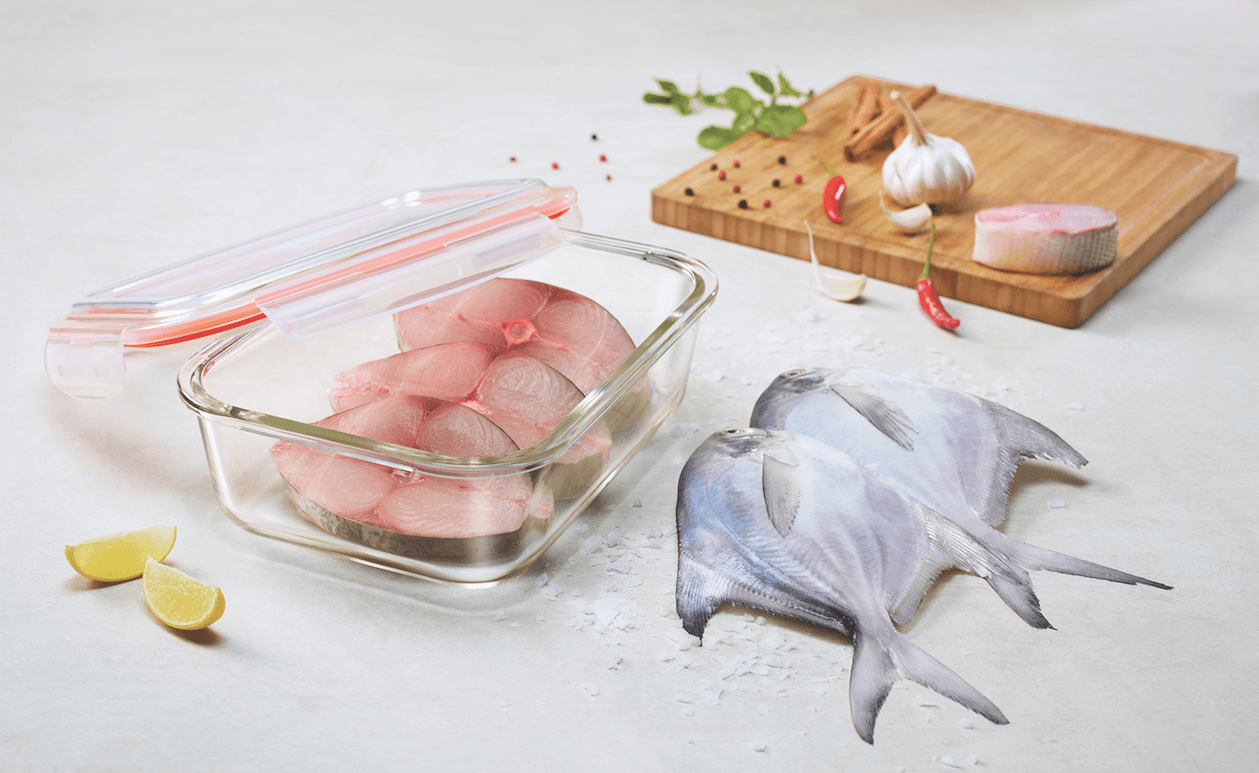 Adding function to form
They say you can't have too much of a good thing but when it comes to convenience, we beg to differ. Our product design team redefined the age-old bottle cover and added a strap that allows people to carry the Borosil Hydra Flask the way the want – over the shoulder, as a sling or in their hand. It differentiated the product from its competitors and added value for the customer. It was a win-win.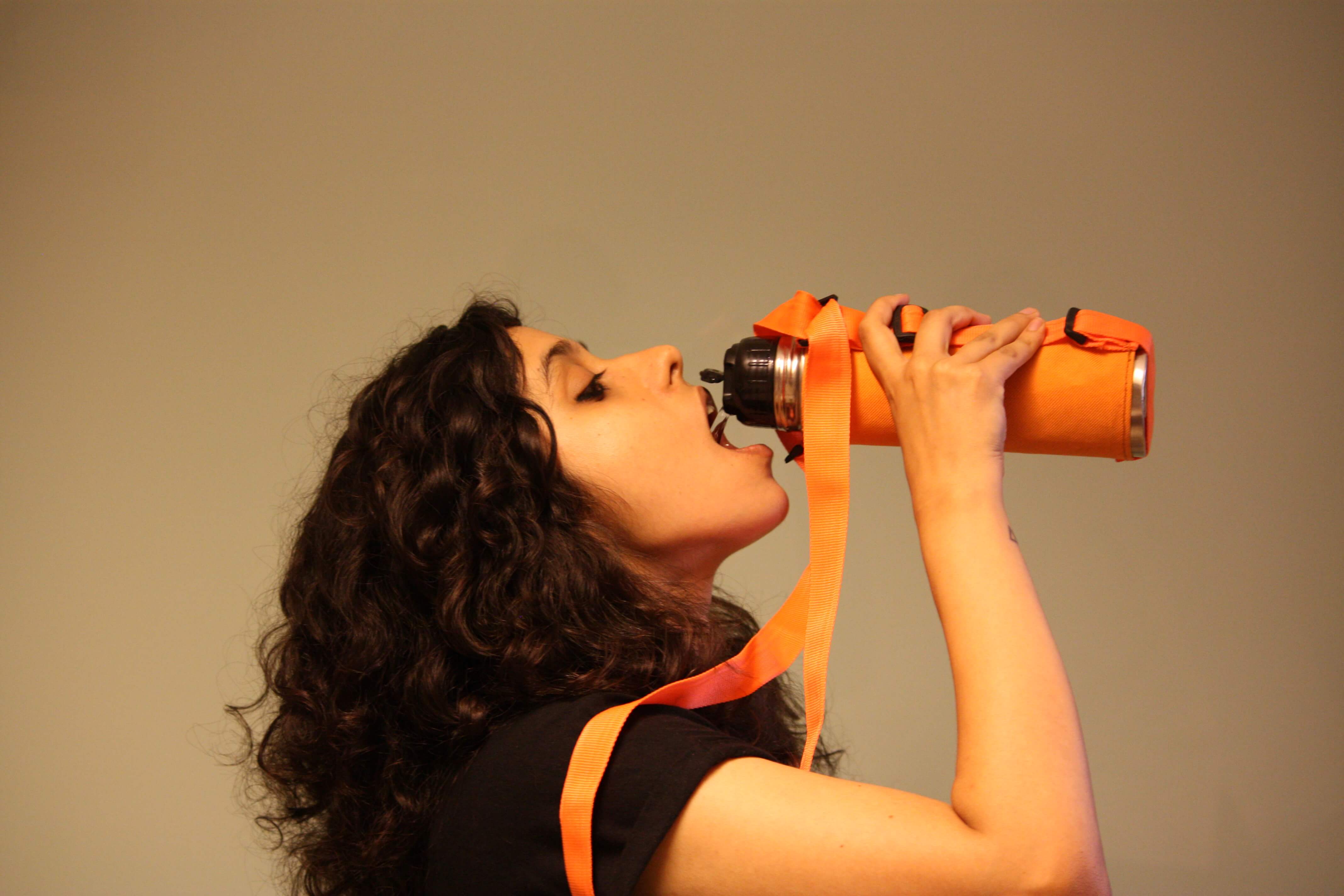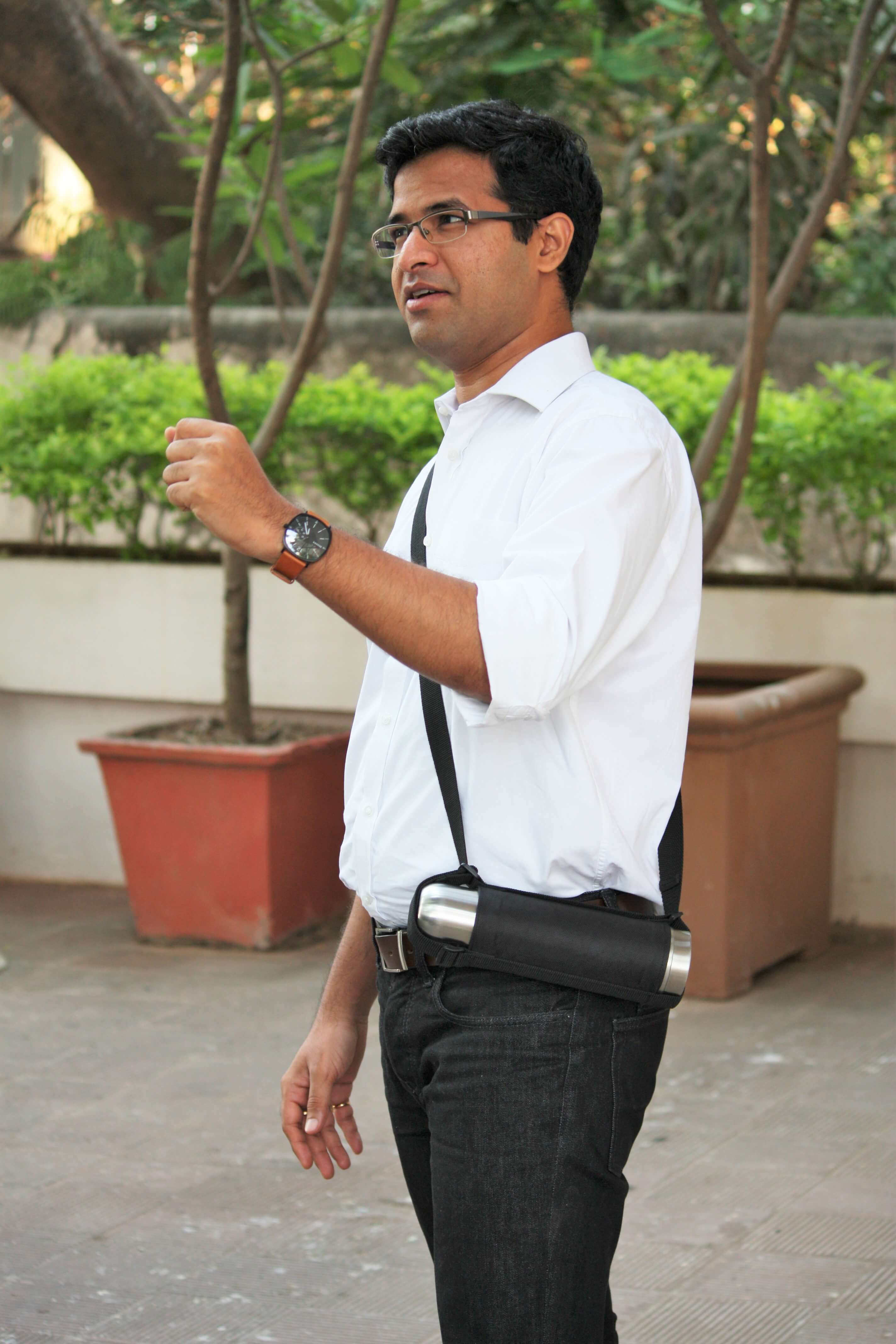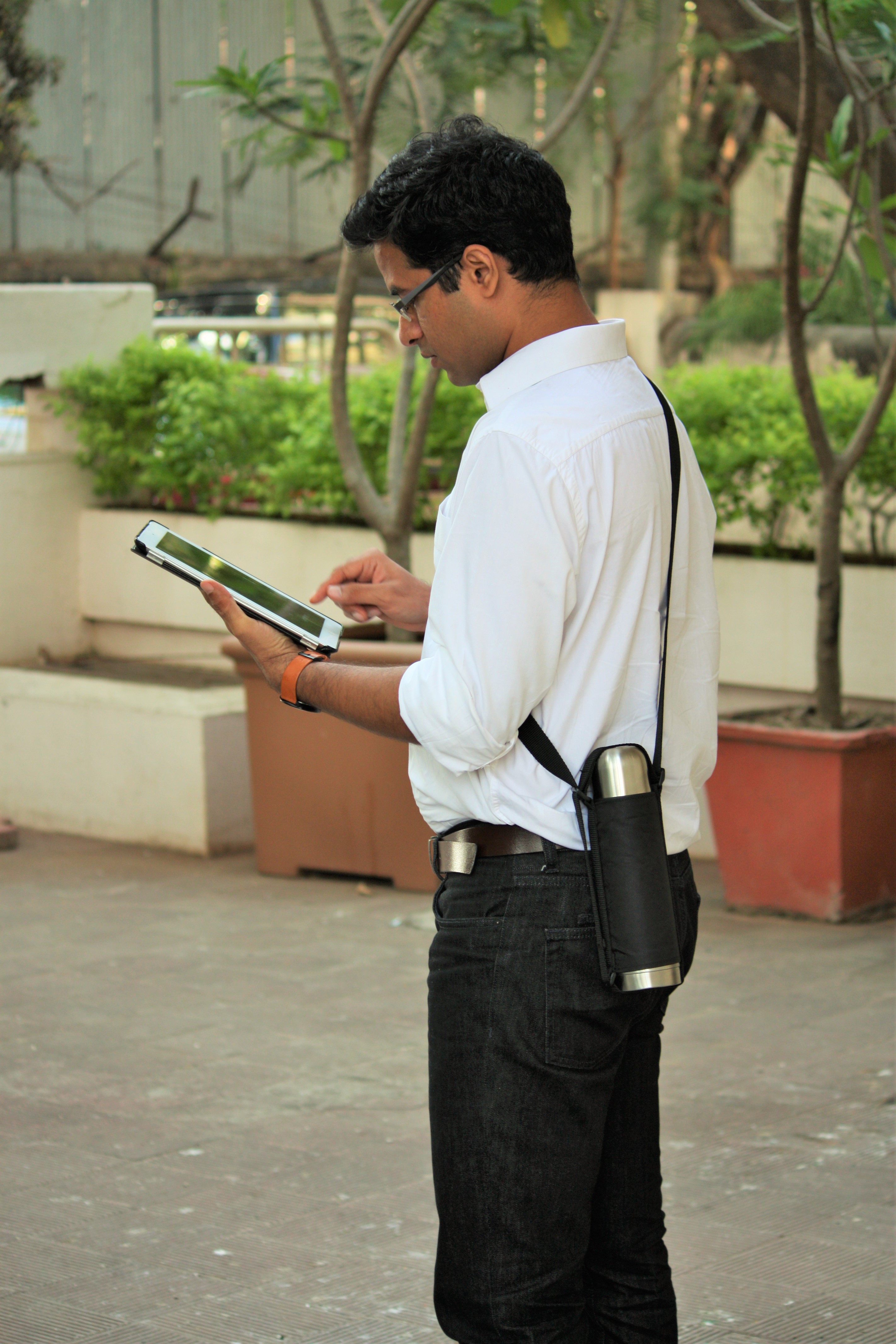 Driving usage through an online storefront
Optimization needn't just begin with the usage of the product. It can begin with how you buy the product itself. We wanted to bring the convenience of a retail store experience online but without the hassle. So, we created a space where people were able to engage, touch and feel our products. Through intuitive navigation we helped people browse products based on what they needed.
The usage of simple and minimal copy & design brought the products to the fore and let them do the talking.
We also made it easy for customers to compare products. And even added a section for customisation. After all, who doesn't like something that's made just for them? Starter kits were specially created for new homeowners to help them set up their kitchen or even a bar with ease.
We set up an ideas section in which we educated people about how they could use our products as well as interesting and unusual alternative uses for the same products. So, if you ever want to know how to grow a flower in a jar, here's where you'll find it.
Apart from creating this space for Borosil, we also helped the brand find its rightful space on popular e-commerce platforms. From CPC to CPM to A+ banners, we showcased Borosil products in a way that they caught the attention of the consumers even on these crowded platforms. We also created simple videos that demonstrated the functioning of the products, adding to the appeal of their efficacy in the kitchen and home.

Where do we go from here?
There is still much to be done. Many more ideas need to be explored and many more innovations need to be brought to life. So, our journey with Borosil continues as we keep thinking sideways and keep making every day better.


Disney
---
How do we redefine the way India buys a children's toy?
What was the task?
We were tasked with helping Disney penetrate the distribution system in mass India. So, we set about creating a toy for 5-8 year olds that would disrupt the unorganised distribution system and be sold in a neighbourhood stores as well as a large toy store like Hamleys. Our goal was to change the perception of Disney from being a niche brand to one that was more accessible to the masses.


The Sideways Approach
Revisit our childhood with the children of today
We realised that to truly understand kids, we had to become kids again. This meant getting out of our office chairs and getting onto the playgrounds.
We conducted play workshops to get insights into various aspects of play. We also did ethnography sessions with close to 50 kids, where we spent an entire day with them, understanding their activities, playing with them and getting a sense of their idea of play/fun.
We visited over 7 parks, 32 toy stores and 28 homes across 17 suburbs in Mumbai. At the stores, we even observed which toys kids would buy if they were given a few hundred rupees to spend. During this process, we got to study over 150 toys and games and interacted with 228 children.
Quite frankly, we put a lot of time and effort into play and it was totally worth it.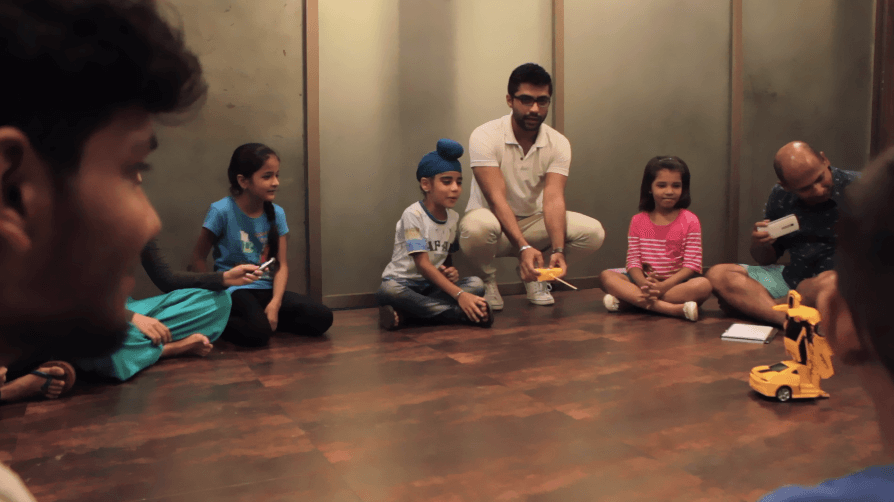 Get to know the moms, because they always know best
Of course, we could never truly get an accurate insight into a child's life without having a chat with their mother. So, we spent time at home with several mothers and spoke to them at length about their children's play habits.
We learnt about their schedule and how much time the child plays outdoors vs indoors.
During our many months of research, our goal was to find the answer to a few very key questions:
What do kids do when they are made to play with household objects?
What do kids think of educational toys and games today, how are these designed for learning and fun?
How do kids respond when they are given free hand in making and building objects?
What do kids do when they are put together in groups and given a game to play?
Basically, by examining a day in the life of a mother and child, we got the kind of insights that no number of hours in the field could yield.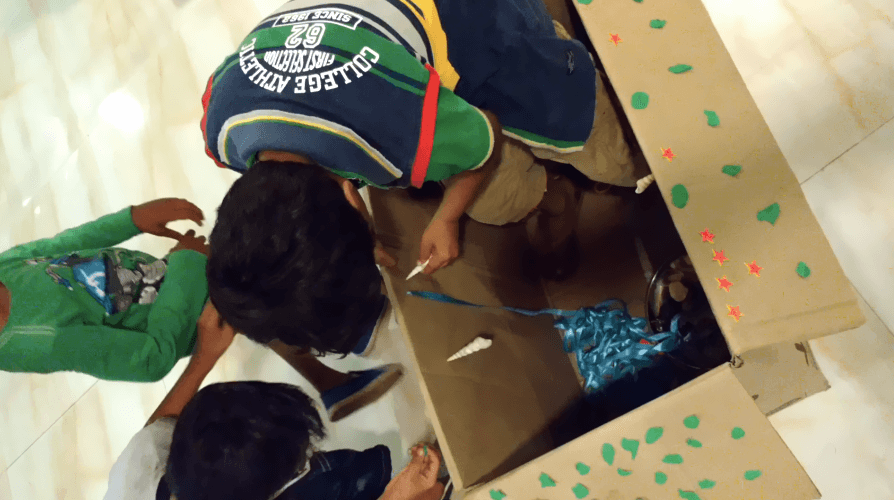 Draw on our insights - quite literally
Sometimes, heading back to the drawing board can be a good thing.
We analysed our findings and asked ourselves some key questions about the design direction for the toy – should we build a toy that encourages social interaction, or should we aim to build a toy that encourages learning in a fun manner? Should we focus on developing the intellectual curiosity of the child, or should we develop a toy that encourages physical activity?
After many post-it notes and intense discussions, we finalized two design directions for the toy – Fostering Togetherness, and Driving Intellectual Curiosity.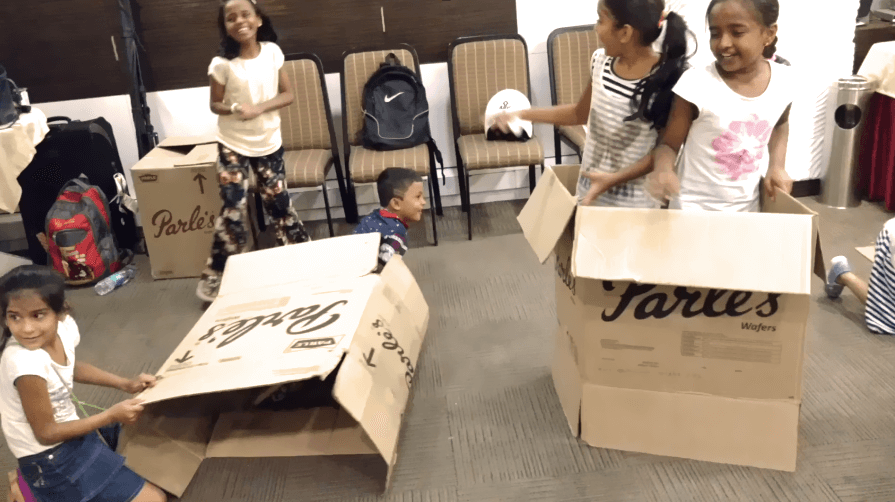 Bring a toy to life
Finally, it was time to turn all those months of research into something real. As a team, we conceptualized 30 toy ideas, and then detailed this further to arrive at 5 winning ideas. We finally agreed upon developing two toy concepts for Disney, one for Fun Learning, and another for Free Play. These two ideas have progressed to the final phase, where we are evaluating business viability and manufacturing feasibility. Soon, you'll see them in a store near you.
What did we learn from this?
For us, this was an amazing opportunity to study the science of fun. We couldn't have asked for a better chance to take an in-depth look into the reasons why we like to play, and why we have fun doing the things we love. As a team, we had a blast and learned a lot in the process. It's very hard to top that.
Fevicol
---
How do we protect our market share against unscrupulous competition?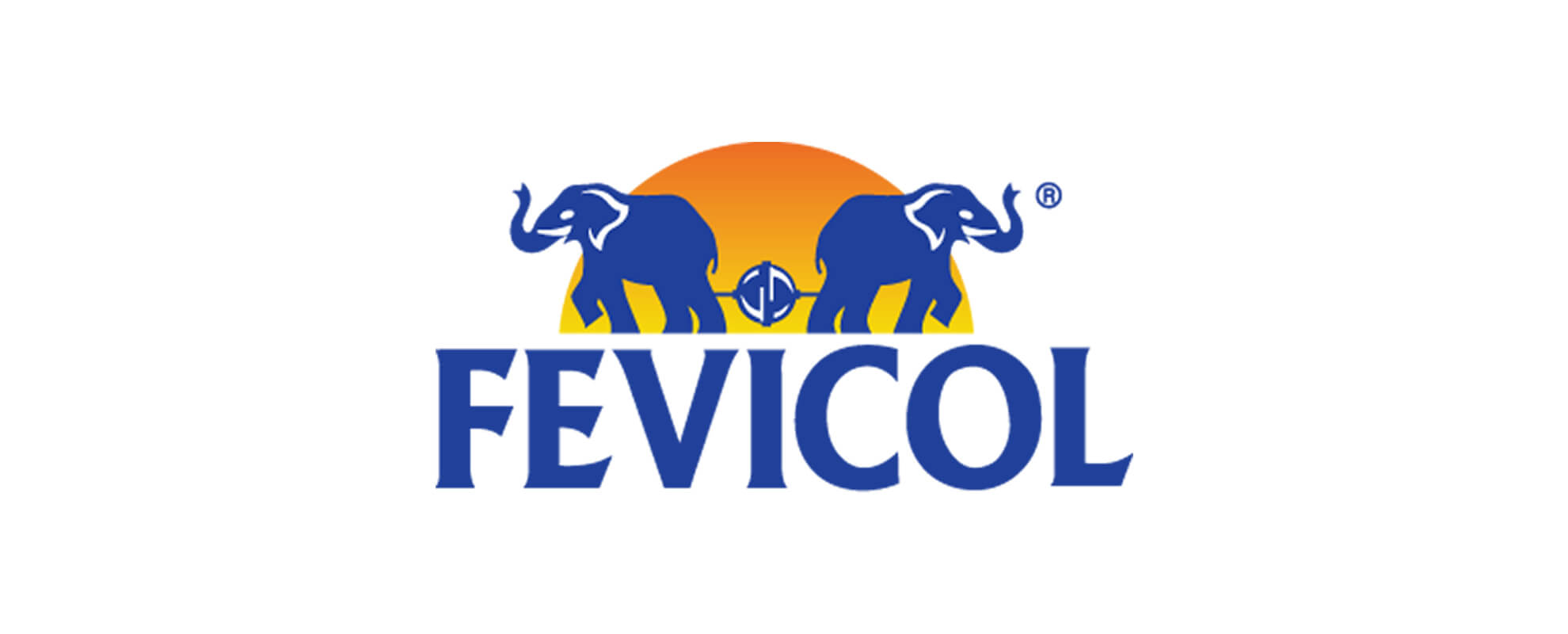 What was the challenge?
Despite being the market leader, Fevicol was facing a threat in few key markets. In certain areas, namely Mumbai, Ambala and Patiala, local players had entered with sub-optimal adhesive, but they were able to attract contractors and dealers on the basis of huge incentives they offered.
Fevicol had two problems to overcome. While it had built a brand on back of consumer likeability, most homeowners were unaware of what adhesive was actually being used. This homeowner apathy, combined with reward behaviour from the contractors was slowly eating away at Fevicol share.
The Sideways Approach
Getting together with the people who matter
To understand how things are, we undertook an in-depth study of stakeholders across the three relevant problem-areas. We met with homeowners who were in the middle of getting furniture made, we met contractors at their sites, and we spent time at laminate retailers and hardware stores. We found that problems for Fevicol were very different across different stakeholders.
Understood how families view Fevicol
Homeowners were only interested in the aesthetics or the budgetary aspects of the project. Adhesive doesn't make into the list of concerns as it is seen as a blind essential and is only a sliver of the cost in the furniture making process. Once they find a contractor, they offload all non-important decisions to him. In doing so, they also offload the decision of which adhesive to use since the decision of which glue to use was coming in very late into the process.
When it comes to adhesives, we found that homeowners assume that Fevicol is being used and therefore don't inquire about whether that is actually the case. In order to make homeowners more emotionally invested in the adhesive used to build their furniture, we decided to associate Fevicol with important moments in their lives.
Shift the focus to family and furniture
Our goal was to showcase situations where homeowners would either need new furniture, or create settings that highlight the pitfalls of using sub-standard adhesive. Through a series of films that were shared through various mediums, we made homeowners aware of the importance of using the right adhesive in their furniture and made them an active and involved participant in the decision-making process.
Created a bond between contractors and Fevicol
Contractors, we found, didn't regard adhesive as an important part of their identity. Their identity was built through the other materials they used, along with their workmanship. Because adhesive spends are such a small part of his project, the contractor is willing to compromise by using a lower quality adhesive. He is also confident that the difference between Fevicol and its competitor is negligible enough that he can make up for the sub-standard glue with his workmanship.
Another important fact was that the contractor does not usually witness first-hand the mishaps that can occur by using a sub-standard glue. This makes him further inclined towards exploring rewards from other companies. How can we impress upon him the possibility of mishap while using a sub-standard glue?


Put reputation before rewards
In order to do this, we took a multi-pronged approach. We decided to appeal to contractors via the mediums they frequent the most. This meant identifying the relevant channels of communication. Our research revealed that the most efficient channels were WhatsApp, FCC Contractor meets and on-site contractor interactions. Our next task was to create communication relevant to both, these mediums as well as our audience.
To start off, we repositioned the competition by referring to them as a 'lottery-waali local glue' to drive home the point that they could get lucky by using the product but the chances of a good outcome were slim. We created a series of short films that demonstrated how cutting costs on something like adhesive in order to gain short-term rewards could have larger, long term consequences for the contractor by damaging his reputation as therefore affecting his future earnings. These were widely shared on Whatsapp and other messaging platforms as well as with contractors personally by Fevicol representatives on-site.



Educated, entertained and added a bit of magic
Next, we decided to launch an 'Edutainment' campaign comprising humorous memes and WhatsApp content that were not only relevant to contractors but also entertaining and educational. They highlighted our point that using sub-standard glue could be detrimental to the contractor.
We also decided to take this approach when talking to contractors one-on-one. How? By simply adding a bit of magic…



We even ensured that Fevicol plays a part in the contractor's time off. A special deck of cards that featured the entire range of Fevicol products was created and distributed to contractors.

The retail store also assumed more importance for Fevicol in terms of attracting new contractors. So, we decided to use these spaces as well in order to bring our point across to relevant concerned parties.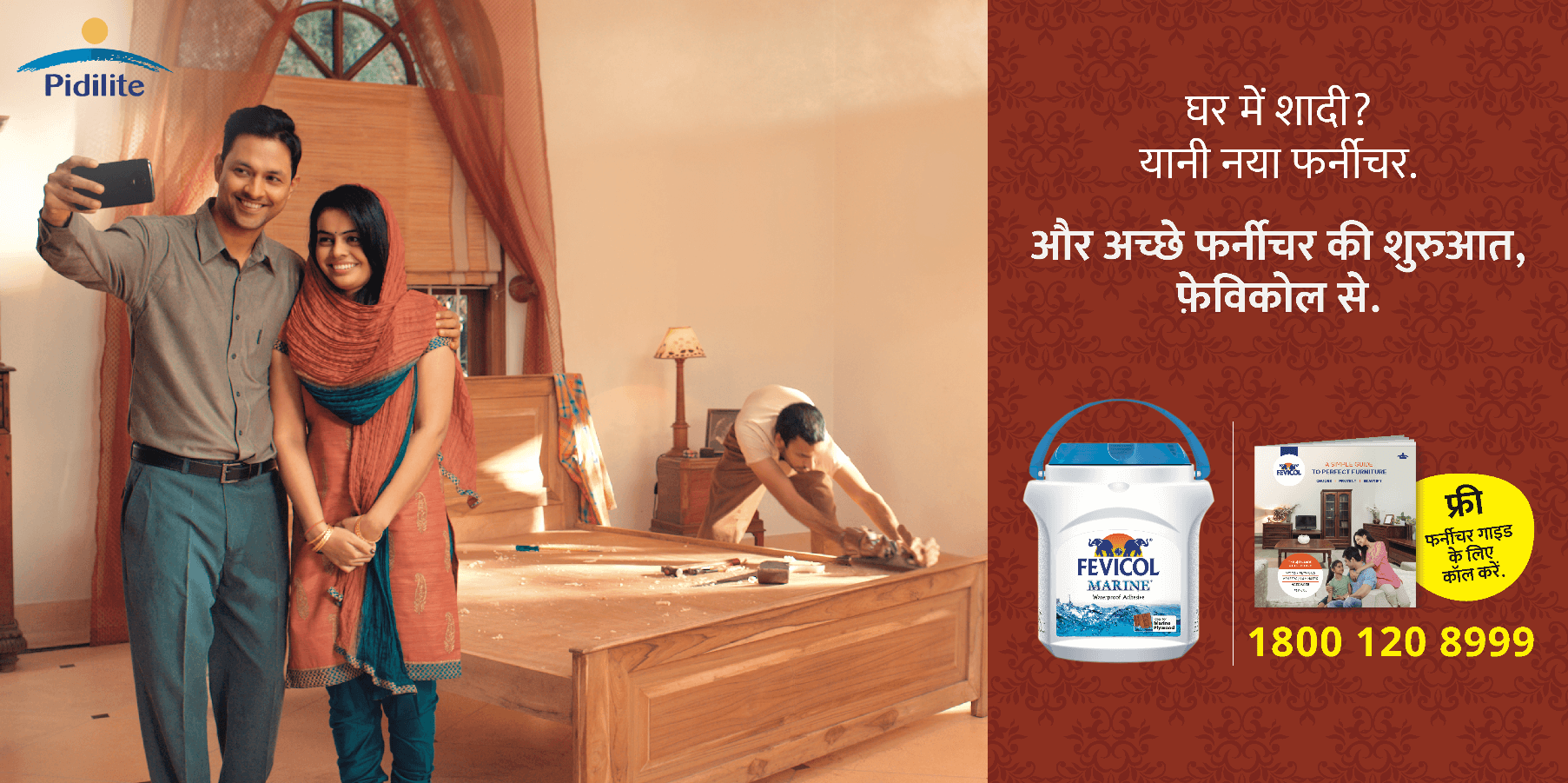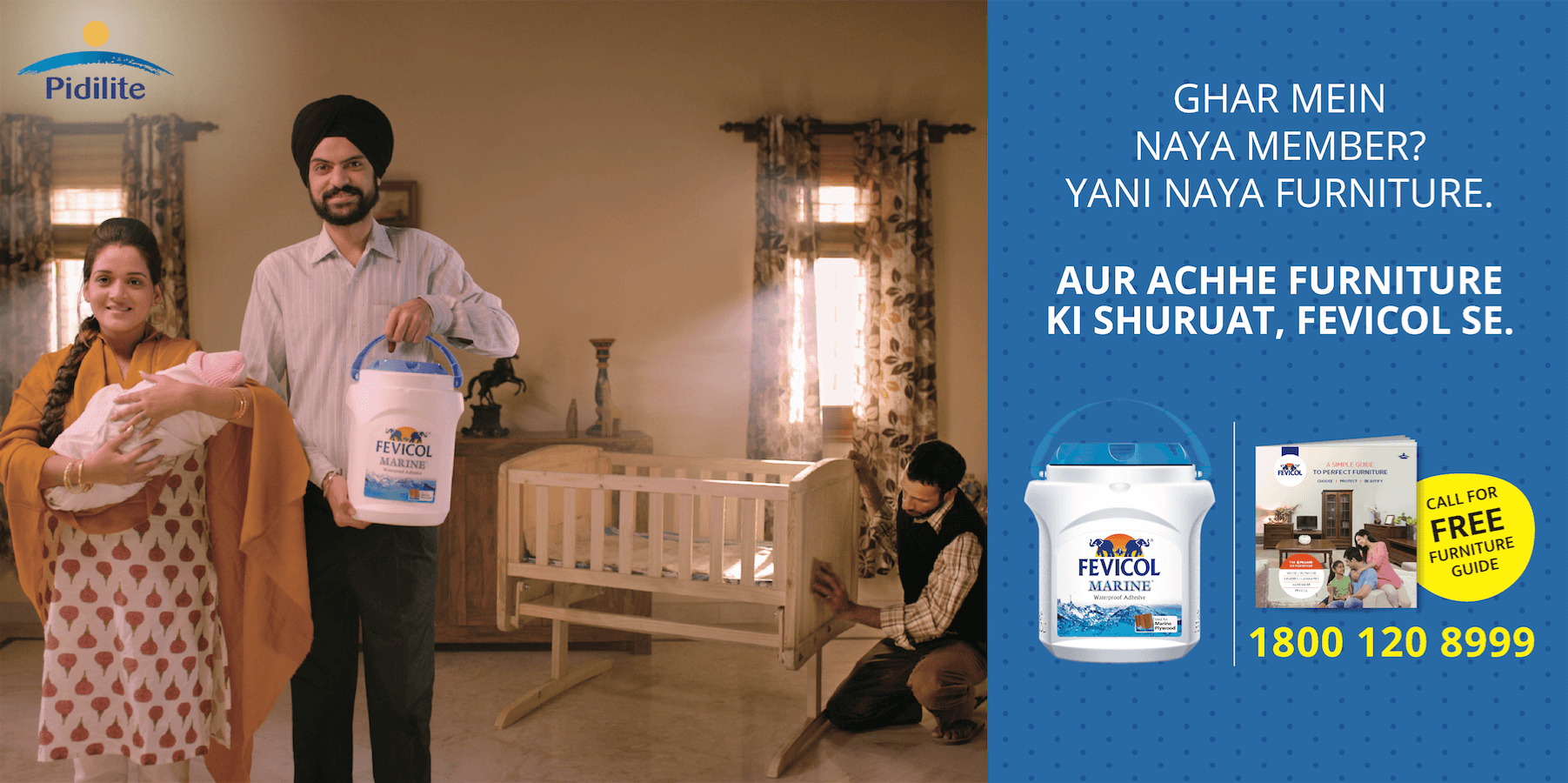 What did we learn from this?
To put it simply, we've learnt the importance of getting to know people. By spending time with the stakeholders involved at every step of our product's journey, we were able to create truly focused communication that spoke to the right people, in the right way, at the right place and at the right time.







Big Bazaar
---
How do we reimagine the way India shops today?
Identify the gaps
We wanted to provide a frictionless shopping experience. This meant reducing inconveniences, reducing the idle time, and making shopping more effortless and efficient. We found and documented pain points across the journey, from entry to exit. For example, people struggle with their bags and shopping lists while lugging around trolleys in the store. Could we solve this problem? Shoppers struggle to find the items they need, and feel frustrated when they don't get help. How can we address this? We found over 90 pertinent pain points within the entire shopping journey from entry, shopping, checking out and exit.
Reflect the spirit of service
Now that we had all these pain points pinned down, we had to address them in a holistic manner. For this purpose, we crafted a service philosophy that reflected the intention of Big Bazaar to provide a superlative shopping experience for all Indians - 'Aap ke liye'.
This was a promise of putting the customers at the centre of everything that we do. A promise that we'll not just source the best products for our customers, but also make it easier for them to find those products. We'll provide them with better lifestyle choices and also help them in making those choices. This philosophy then drove all our efforts. We began with inculcating the thought of Aap ke Liye to the faces of the brand, the sales staff.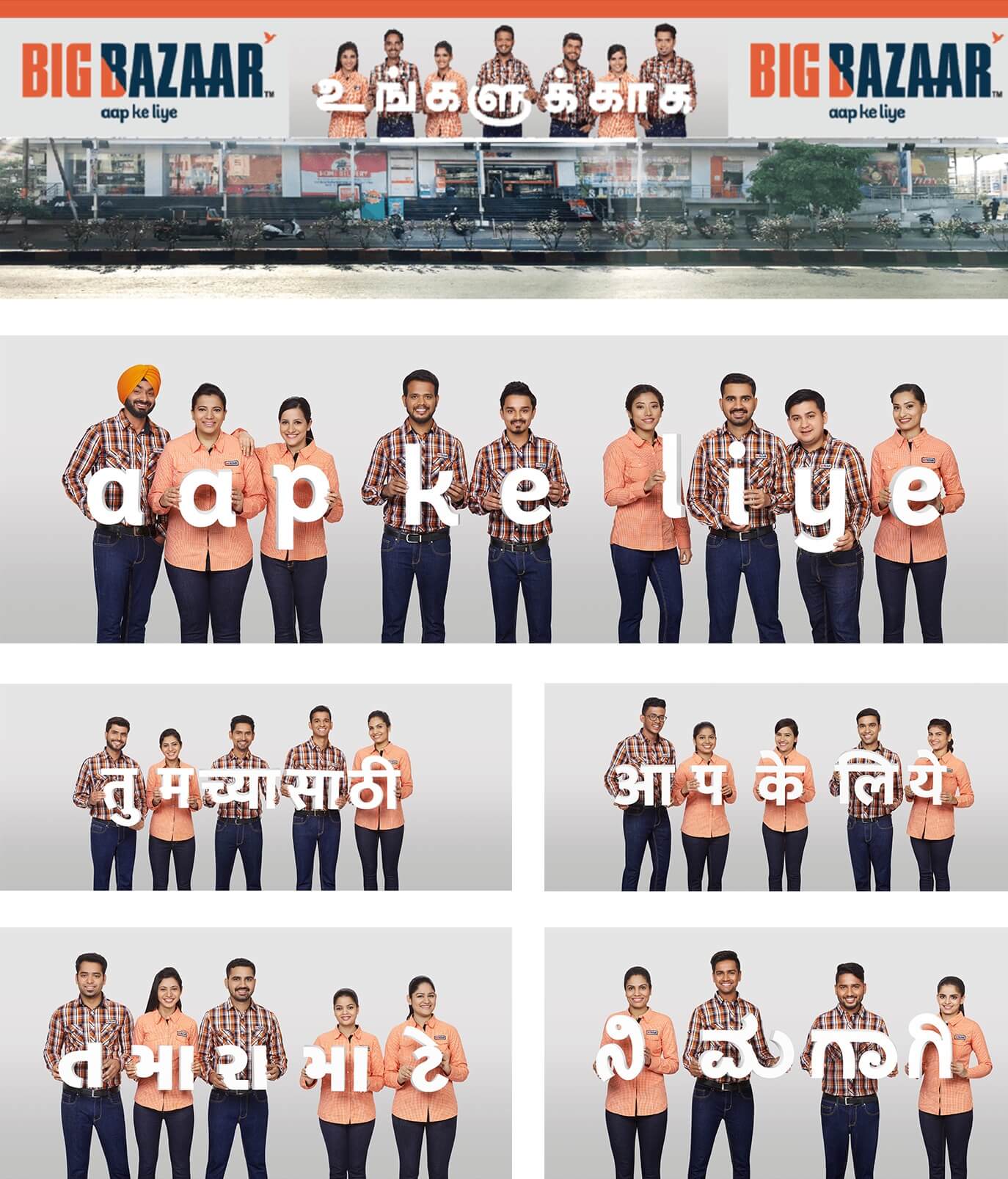 Refresh the design language
In order to create a rich service driven experience, we refreshed the design language to launch this new philosophy of Aap Ke Liye. From aisle signages and instore branding to service interventions and checkout ideas, the design language was crafted to bring consistency in tone of voice and messaging. As you read this, the refreshed design language is being rolled out in a prototype store in South India.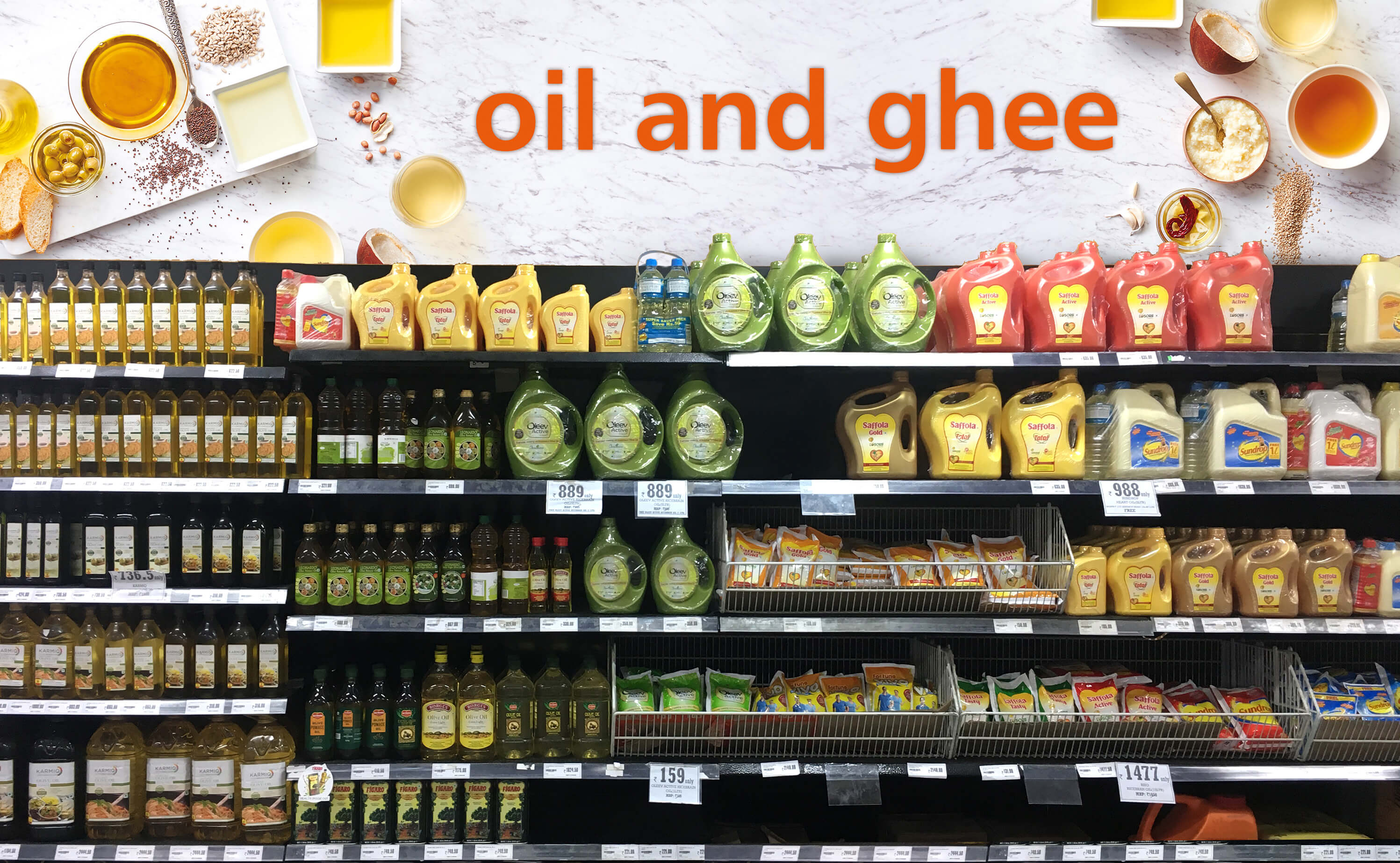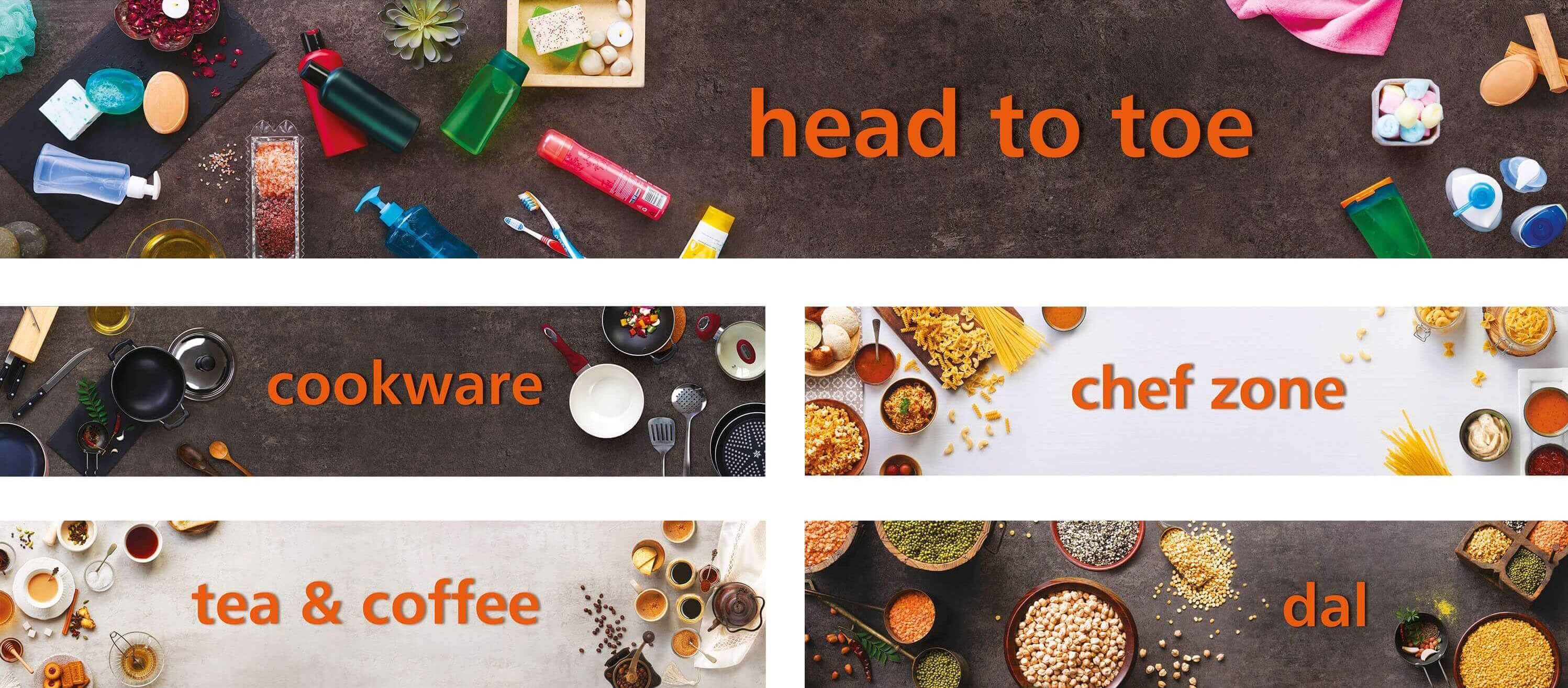 Manifesting 'Aap ke liye' in the experience
A promise like Aap ke liye can be truly internalised by bringing it alive in the shopping experience for the customers. Have you ever heard any shopping retailer who tried to reduce market visits for people? But since we believe in the philosophy of 'Aap ke liye' we tried to save time, effort and money for our customers by providing a wide range of services under one roof. We have identified 40 unique services that can be launched and owned by Big Bazaar to redefine the Indian experience of shopping.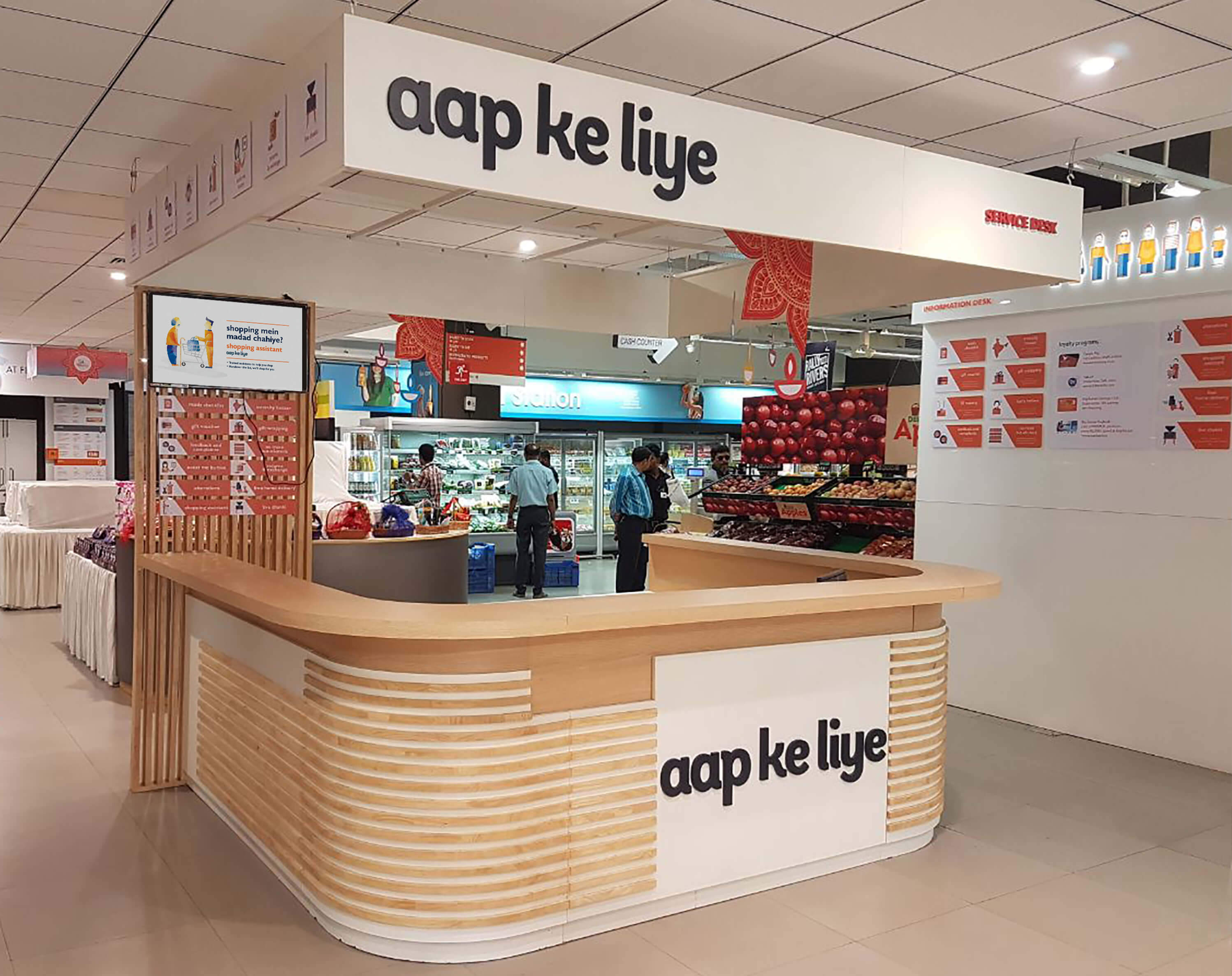 For us, every individual who walks into the store is important and their comfort is our utmost priority. Hence we designed interventions keeping in mind people across various life stages.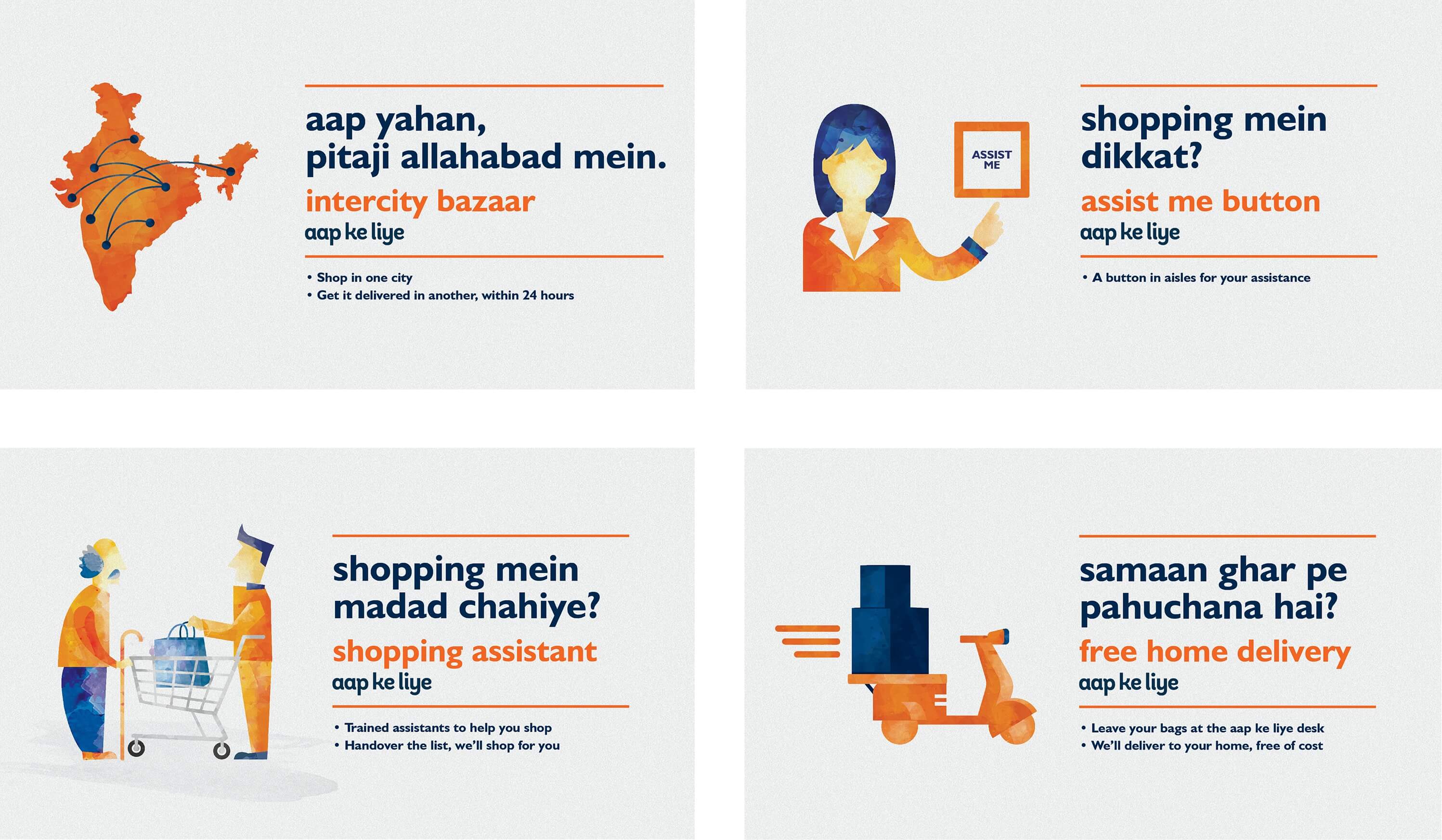 We are also imagining how to leverage the vast network of stores to provide intercity service solutions that make people's lives better. This is the end of the case study, but we are currently working on more exciting stuff to define the Big Bazaar of the future and we cannot wait to share those with you.



Incredibles 2
---
How do we get adults to enjoy animated storytelling just like kids do?

The problem

One of the prominent challenges to the acceptance of animated content was the notion that animated films are exclusively for kids. Since the format is similar to cartoon shows on kid-centric channels, animated content was considered for viewing on a small screen only. This inherent disconnect between adults and animated films was further worsened by the lingual and cultural gap that exists in such content. Neither the film nor its promotions ever managed to make an impression on adults.

The decision of going to the theater to watch a film lies with the adults. Hence, the biggest objective for the marketing of Incredibles 2 was to shift the appeal of animated storytelling from just kids to adults. And convince these adults, especially families, to go to theaters to watch an animated superhero film.
The approach

We created Disney's first India specific campaign for an Animated film. In another first for India, we gave a customer facing positioning statement for a film that led all marketing efforts – Ek aisi family jo aapke jaisi hai bhi, aur nahi bhi. The idea was to acquaint the audiences with the similarities between their life and those of the protagonists of the film. By pitching it as a family film, we put regular people on a pedestal because of the heroic things they do every day. This helped audiences connect better to the protagonists, who seemed like a reflection of themselves rather than superheroes.
The implementation

This unique stance became the backbone of all our communication. To create a sense of familiarity, we changed both the format of the trailers as well as the content. We picked up instances from the film that were similar to situations that most Indian parents face on a daily basis. We created trailers with mixed narration of real-action scenes and animated sequences, to make the plot more relatable to adults.

Since Kajol had dubbed the female lead character for Incredibles 2, we decided to use her for promotions in a way that solved the issue of comprehension for Indian audiences. We used Kajol's credibility by turning her into a trailer narrator, getting people to relate better in the film's plot. These trailer narrations as well as all the PR around the film was led by our positioning statement of - Ek aisi family jo aapke jaisi hai bhi, aur nahi bhi.
Imagica
---
How do we get two cities to adopt an amusement park?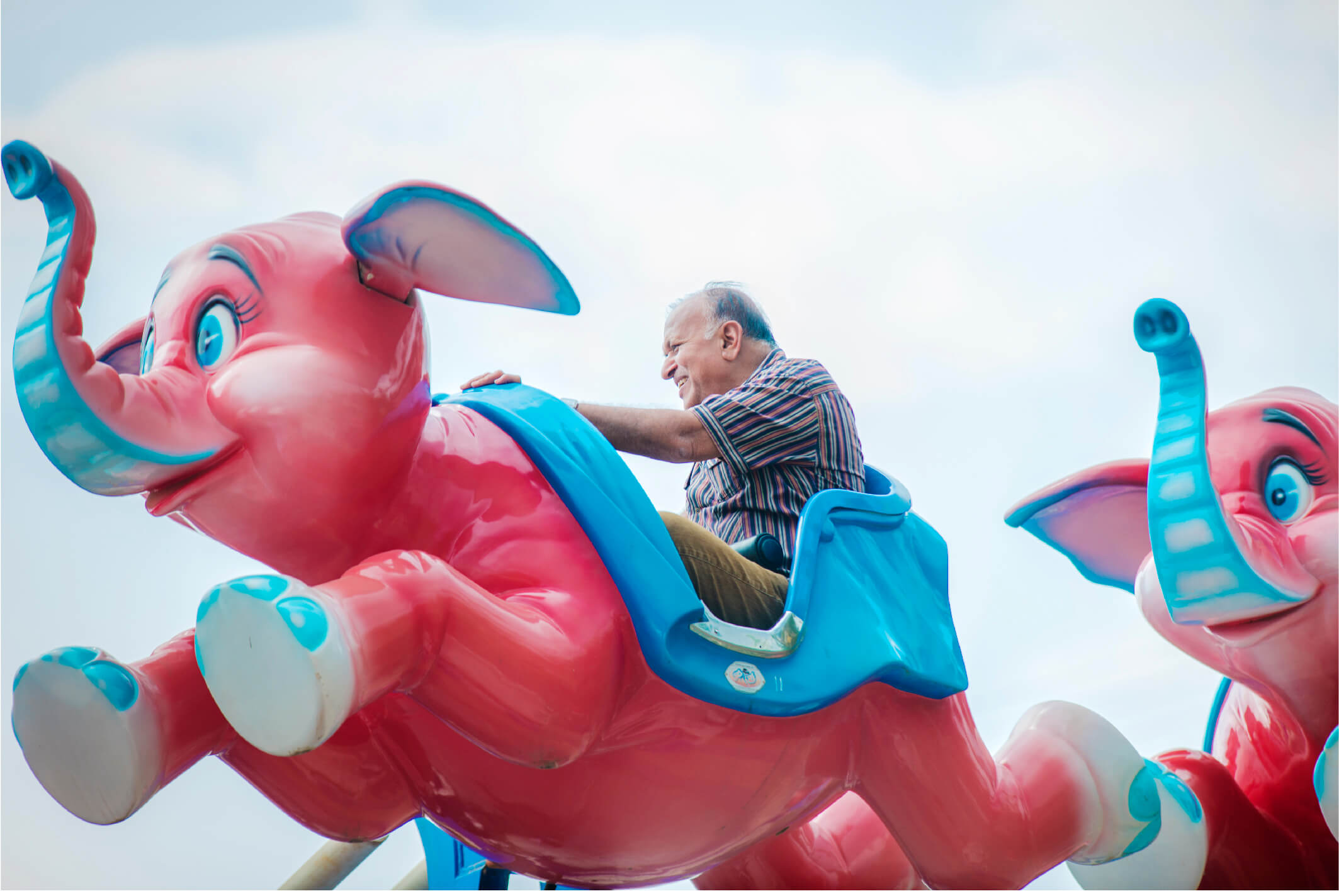 What was the challenge?
Due to Imagica's location – between the cities of Mumbai and Pune – they found that people from neither of these cities adopted it as 'their amusement park'. Imagica's convenient location was, surprisingly, working against it. Our goal was to get the citizens of Maharashtra's two largest cities to adopt Imagica and make it their destination of choice for day-trips.
The Sideways Approach


A tale of two cities
First, we had to understand how people from these two cities spend their free time, especially their weekends. We needed to learn where their need for entertainment arose, what their idea of fun was and why they did the things they did. After extensive interviews and surveys across our target demographic, we learned that people from both cities were pretty much doing the same things. Whenever they had some time to spare, they would drive out to one of the nearby hill stations (Lonavla, Khandala) and spend time with their friends or family. Now, these hill stations are located close to our amusement park. So, why not Imagica?

Go along for the ride
In order to understand the people who chose to not visit Imagica, we decided to get to know the people who did. This meant visiting Imagica and spending some quality time getting to know its guests and offerings. Basically, we spent a whole lot of work days at an amusement park, which is a great way to spend work days.
During our time there, we spoke to a whole lot of visitors, park employees and management. We even asked a mother and daughter who were visiting Imagica for the first time to update us about their experiences throughout the day. Most importantly, we asked guests why they visited Imagica in the first place.

Find that big ticket idea
Our research led us to the conclusion that people from Mumbai and Pune were lacking interesting experiences. The needed something new. And we needed to tell them that Imagica is the place for just that.
One aspect of this was to change the perception that Imagica is not just a place for adrenaline junkies, despite the fact that it is home to a whole lot of world-class rollercoasters and thrilling rides. In fact, most of the people we interviewed during our visits were at the park to create shared experiences – something that is much larger than the rides.

Take ethnography online
But wait, there's more. We also brought in a Digital Ethnography expert to help us analyse over 40,000 pieces of data from across 50 daytrip destinations in India, including other amusement parks. Once we applied this across all dominant social media (FB, Twitter, Instagram), finally, a clear picture was beginning to emerge. We learnt that the reason why people take daytrips is to enjoy emotions and experiences that were missing from their daily lives.

Use imagination as fuel
So, we decide to reframe Imagica's core offering from rides to emotions and experiences.
In doing so, we arrived at a new positioning: 'Imagica Badi Interesting Jagah Hai'
Our next task was to make sure that we live up to our promise. The first thing we did was integrate all three of imagica's offerings – Imagica, Aqua Magica and Snomagica – under one brand and create a completely new brand identity. This immediately created the perception that there were now thrice as many things to do at Imagica rather than a few things across three different parks.
We even created a special 'Multi-pass' with which people could visit the different parks over the course of a weekend.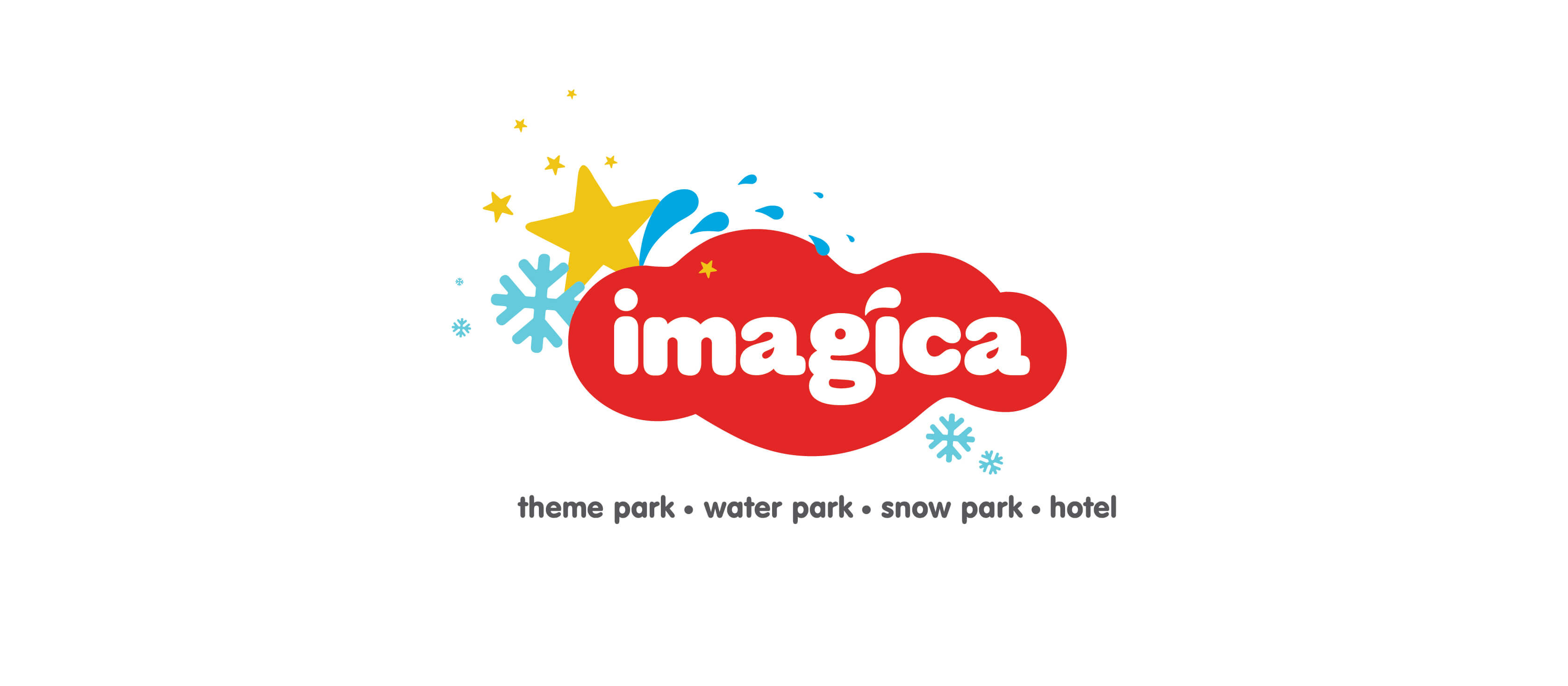 Make everything interesting
Now, to convey our new positioning of Imagica being a multi-faceted amusement park, we decided to look at each and every thing we did through the lens of 'interesting'. This meant that everything we did – offline, online or on-ground had to push the boundaries of how we define 'interesting. We began this process with our TVC.


But, of course we couldn't stop there. We needed to push the envelope at the park as well. And what's more interesting for kids than a whole magic festival? Of course, we sprinkled a bit of that magic on the communication which accompanied this as well.



Give life to the lull
At the park, the hours between 4pm – 6pm activity at the park was going through a bit of a lull. We discovered that this was due to the fact that people had usually completed their journey of the rides and were now waiting for the grand Imagica Parade to begin at 6pm.
At the same time, while the kids were generally still full of energy, the parents were usually a bit tired and needed a break. So, we decided to liven-up this 'dull' period for the kids and give the parents a break in the process. We did this by creating Tubbby's Secret Party – a party where only kids were invited to hang out with all their favourite Imagica characters in a fun, safe environment. The parents, in the meanwhile, could spend some time exploring some of the more leisurely aspects of Imagica before reuniting with their kids before the parade. As an added bonus, we managed to monetise what would have actually been a so-called 'dead-time' for Imagica.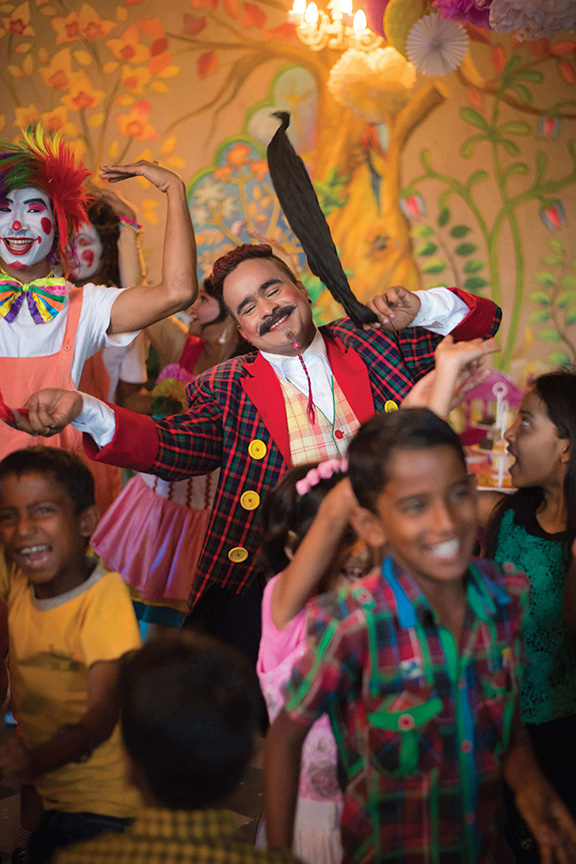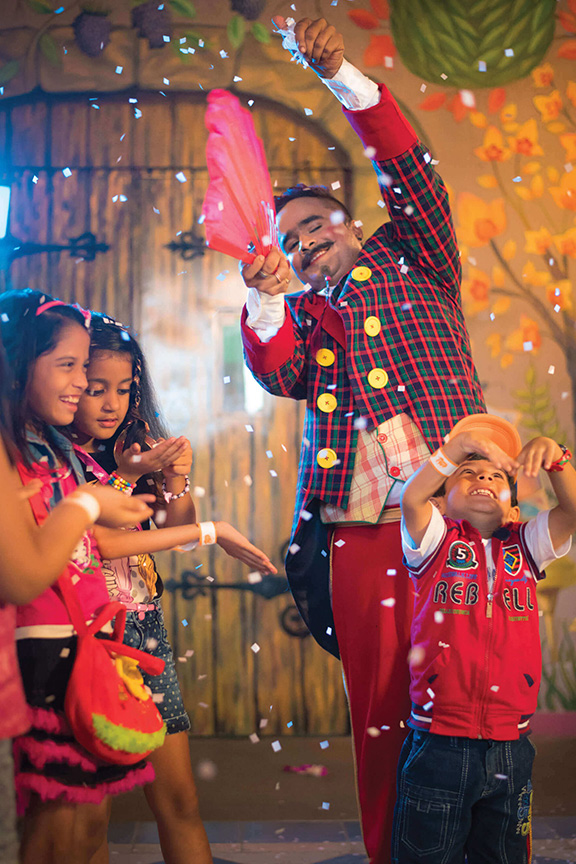 Give the park some more character(s)
We also wanted to get kids to form a further emotional attachment to Imagica. So, we created a whole bunch of characters for them to love. And that's how the 'Stars of Imagica' were born.
This meant that kids would look forward to their next trip to the park to interact with their favourite character and also create a new revenue stream for Imagica through merchandise and toy sales. After all, which child wouldn't want to take a home a replica of their most beloved Imagica character?
What did we learn?
In a nutshell, we discovered how to turn an amusement park into something more than just a sum of its parts. Our research into the psyche of people across Mumbai and Pune taught us that in order to get them to adopt Imagica as 'their amusement park' we didn't have to build rides – we had to build something far more long-lasting – an emotional connection.



Suhana
---
How do we help a local spice brand from Pune make it to kitchen shelves in India?
What was the task?

The ambition of Suhana, a local spices brand from Pune, was to become a big player in the regions of Mumbai, Maharashtra, MP and Gujarat. However, the spices category came with some unique characteristics that made it challenging for a brand like Suhana to win the race against the competition. From big national brands dominating the media with high visibility to regional players exercising a stronghold when it came to on-ground retailers, the task for us was to declutter the shelf and make space for Suhana.


Uncovering insights
To better understand the category as well as the consumers, our team carried out extensive research in target regions using interesting and insightful research immersions. From potlucks with cooks at home to spice market visits, we understood the motivations of all the stakeholders involved in the business.

The problem
Because of the impact spices have on the flavor of food, loyalty towards brands is very high in most households. Families are very resistant when it comes to changing the taste that they are used to. Even if a consumer is looking for a change, big national brands and strong regional players dominate the market and exert control over retailers who play an important role in pushing brands for experimentation.

The approach
To get people to consider Suhana, we decided to differentiate it from the other packets on the shelf through it's offerings as well as the communication.
Instead of fighting on a hugely dominated turf of straight powders (chili, turmeric and coriander) and blends; we decided to lead our efforts with a relatively new category of 'Ready to cook' mixes such as paneer butter masala, chicken tikka etc.
When it came to the communication platform, we realised that the leading brands had already occupied the most relevant differentiators like purity, authentic taste, flavor and heritage . Also, every brand seemed to be talking to the eater and promising to fulfil their expectation of great taste. So, we decided to posture Suhana as a contemporary spice brand providing a superlative taste experience that delights both the eater and the cook.
The idea of 'joy of cooking and eating' was converted into consumer vocabulary trhough a colloquial phrase 'Mazaa aa gaya!'; a spontaneous response we give after having a great meal.
Implementation
With 'Mazaa aa gaya!' as our driving thought, we decided to break category codes in order to stand apart from the national leaders and strong regional players. When the entire category banked on traditional wisdom and heritage to drive brand affinity, we took a progressive outlook to drive experimentation. Since non-veg mixes sell more than veg ones, in the first ad, we chose to take a provocative approach by showcasing the uniquely Indian phenomenon of a veg versus non-veg debate.


In the following ads we changed the communication focus from process and ingredients to taste and enjoyment for both the eater and the cook. In a category dominated by either an emotional or a celebratory tone, we used simple, humorous situations with an insightful twist using food memories as a creative device.


Now, 'Mazaa aa gaya!' leads all of Suhana's brand communication, be it internal or external.



Zeel
---
How do we build a rainwear brand in an unorganised category and thereby drive business growth and brand awareness?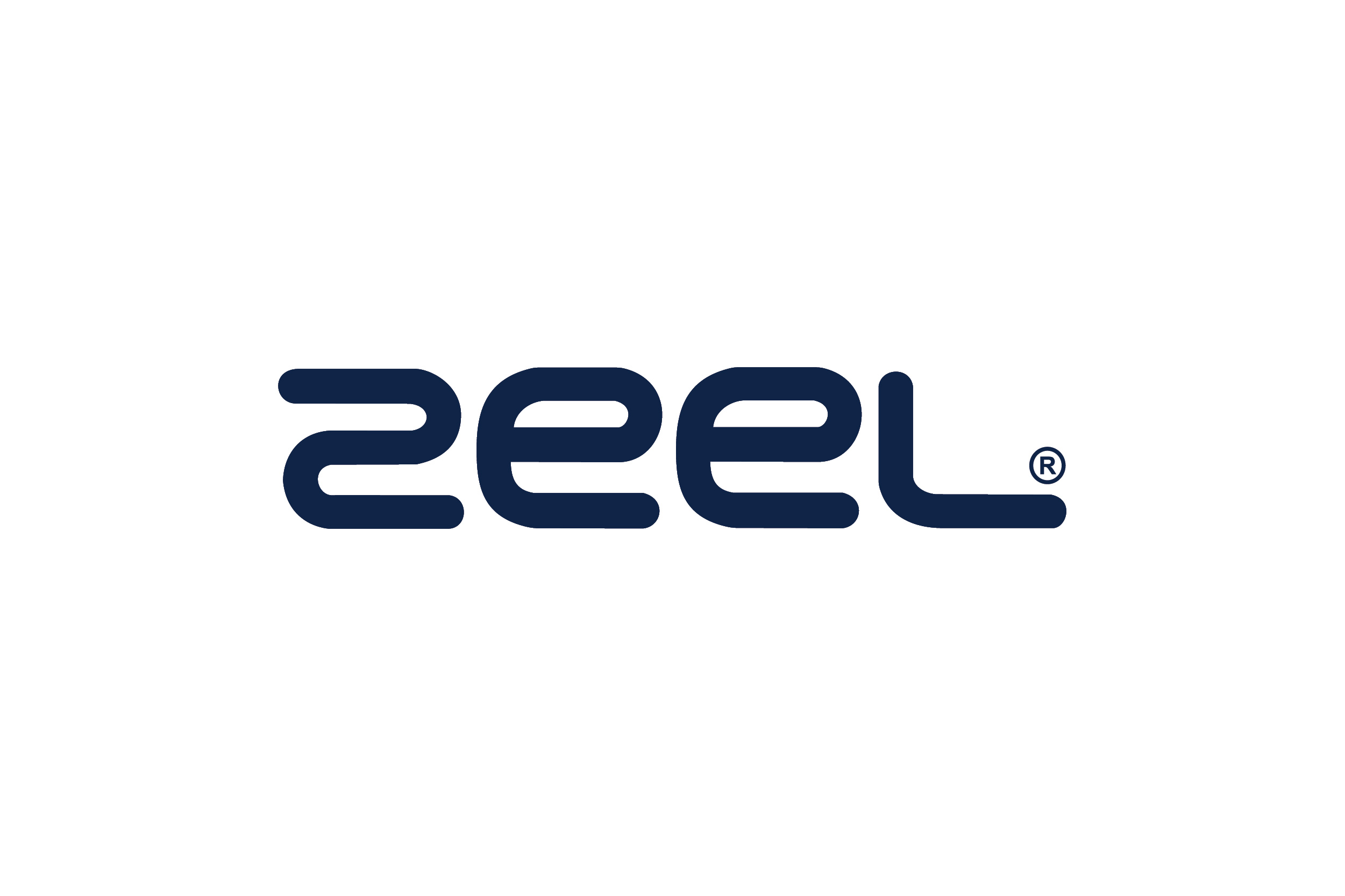 In a predominantly unorganised category of rainwear where majority of the players are labels that focus on trade to drive business growth, Zeel became the first visible brand to market the product directly to customers while also focusing on trade relations.
The product offering in this category is not differentiated by brands, and similarity in form and designs across brands fails to offer a clear value to customers. And most brands are far from making their collections different and unique. Zeel, on the other hand, offers a variety of designs and patterns and is continuously innovating to cater to the different needs of customers in terms of price and design, thereby offering more value.
There's a clear divide in the category when it comes to brands operating in this space – there are heritage brands which focus on trade heavily for sales; there are local players who sell in the limited catchment area and offer price advantage at the cost of quality and design, and then there are mainstream brands like Wildcraft and Decathalon that have rainwear as an added product in their line of offerings.
The heritage brands take a conservative approach to marketing and work on the equity they have built over the years and drive growth by pushing the trade through margins and incentives. On the other hand, for the mainstream brands rainwear is a small part of their line and not the core focus in marketing. Zeel, however, has adopted a marketing strategy that is customer-facing and has drawn a fair market share from their approach.
Zeel wanted to leverage the advantage and drive business growth by establishing itself as a rainwear brand with a clear proposition that resonated with its customers and led to brand preference in purchase.

What was the challenge?
· In a category driven by trade, how do we position Zeel as a customer-facing brand
· How do we strengthen trade relations and drive business growth in a category where loyalty towards brands is low among trade partners
· How do we increase retail buying and solve for trade concerns
The Sideways Approach
We approached the problem by first understanding the behaviour of all stakeholders involved. This gave us an insight into their perceptions, concerns, and relationship with the brand, leading us into devising solutions to address their needs.
What did we do?
Brand positioning
We did an extensive study of the consumers' behaviour and relationship with rains and rainwear and also the value offerings of the brand. This helped us in creating a positioning for the brand that would be a clear differentiator in the category.
The core consumer's need to carry on with his day, unaffected by rains, married with the brand's innovative offerings and quality assurance gave it a distinguished space to operate in the category - Performance Rainwear. This lead to - 'Let It Rain!' A statement that not just captured the sentiment but also brought alive the brand promise.
Communication
To make the brand more visible, we created 3 TVCs that reflected the purpose and positioning of the brand. The commercials depicted everyday scenarios from our consumers' life and launched the idea that life shouldn't stop because of rains. The films, all of 10 seconds each, were kept short and crisp, with a dose of humour, to put the product in the spotlight. These were aired during the World Cup season.
Packaging design
The brand positioning also lent itself to the visual design of the brand. It encapsulated the essence of 'life during rains' and integrated the product in everyday context and usage. We used illustrations to give a young and modern feel to the brand, something completely novel in the category.
The category is such that there is no association of the brand with the product once it's been unboxed and its usage is also limited to the season. Thus, low involvement and an even lower association with the brand. To solve this, we got the brand to bring more value to its customers, by revamping not just the design but also its packaging.
The first step was to ensure that the brand remains top of mind outside the monsoon season as well. The way we addressed this was by interpreting packaging as utility vs. just retail stocking. For various offerings like Zeel, WaterFighter and RainFighter we designed the packaging in such a way that it differentiated itself from other brands and gave utility value. We created a clip-tie packaging for Zeel, a sling packaging for Waterfighter and a carry bag packaging for Rainfighter. The packaging was thought about in a way that people could decipher the material and colour of the raincoat inside – with see-through parts in the packaging, or using the raincoat material itself for the packaging. This way people would know what they are buying and the feel of the material, without taking the raincoat out of the pack. All these packaging had illustrations that depicted how people can go about their daily life, even in heavy rains – aligning with our philosophy of "Let It Rain".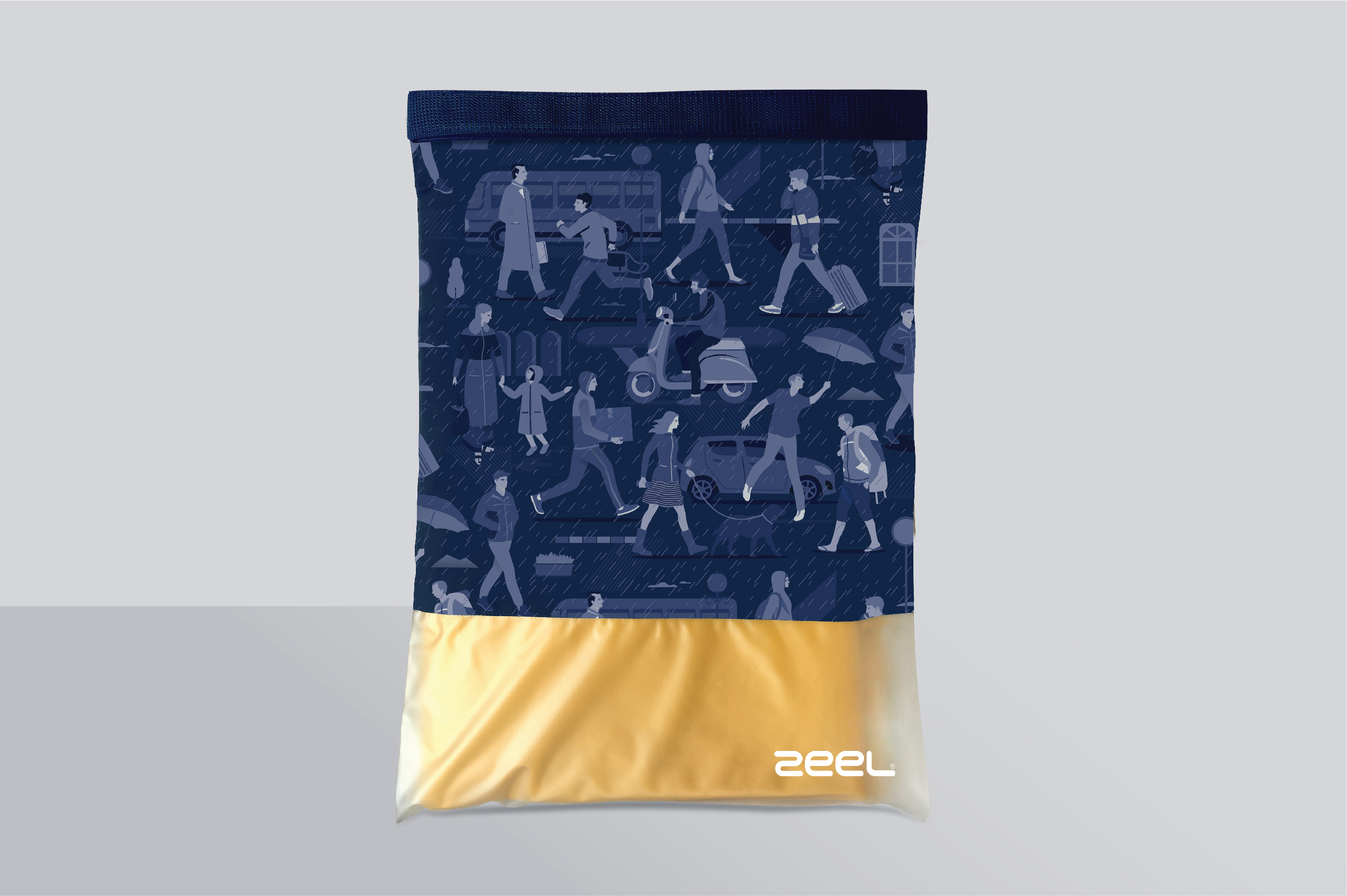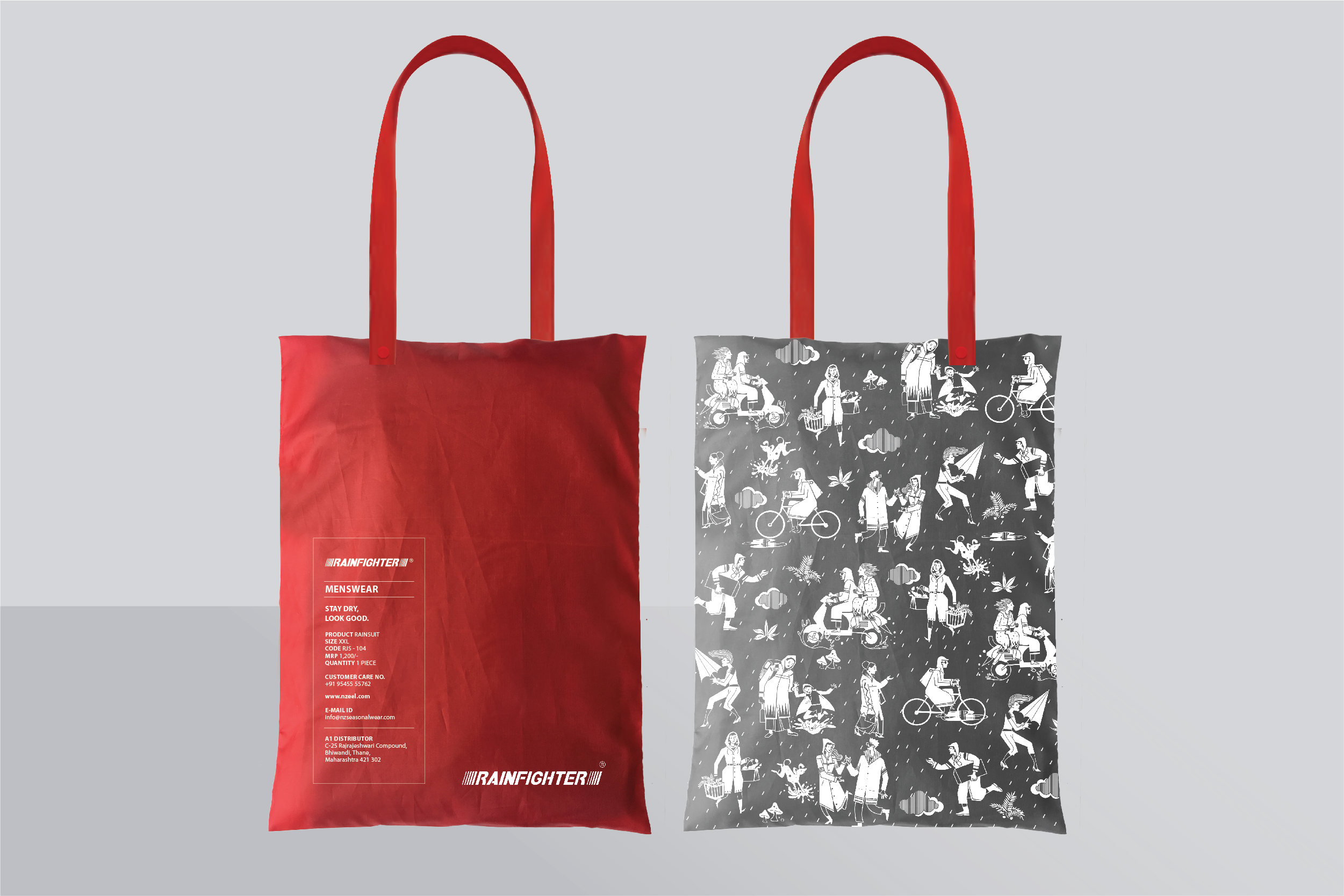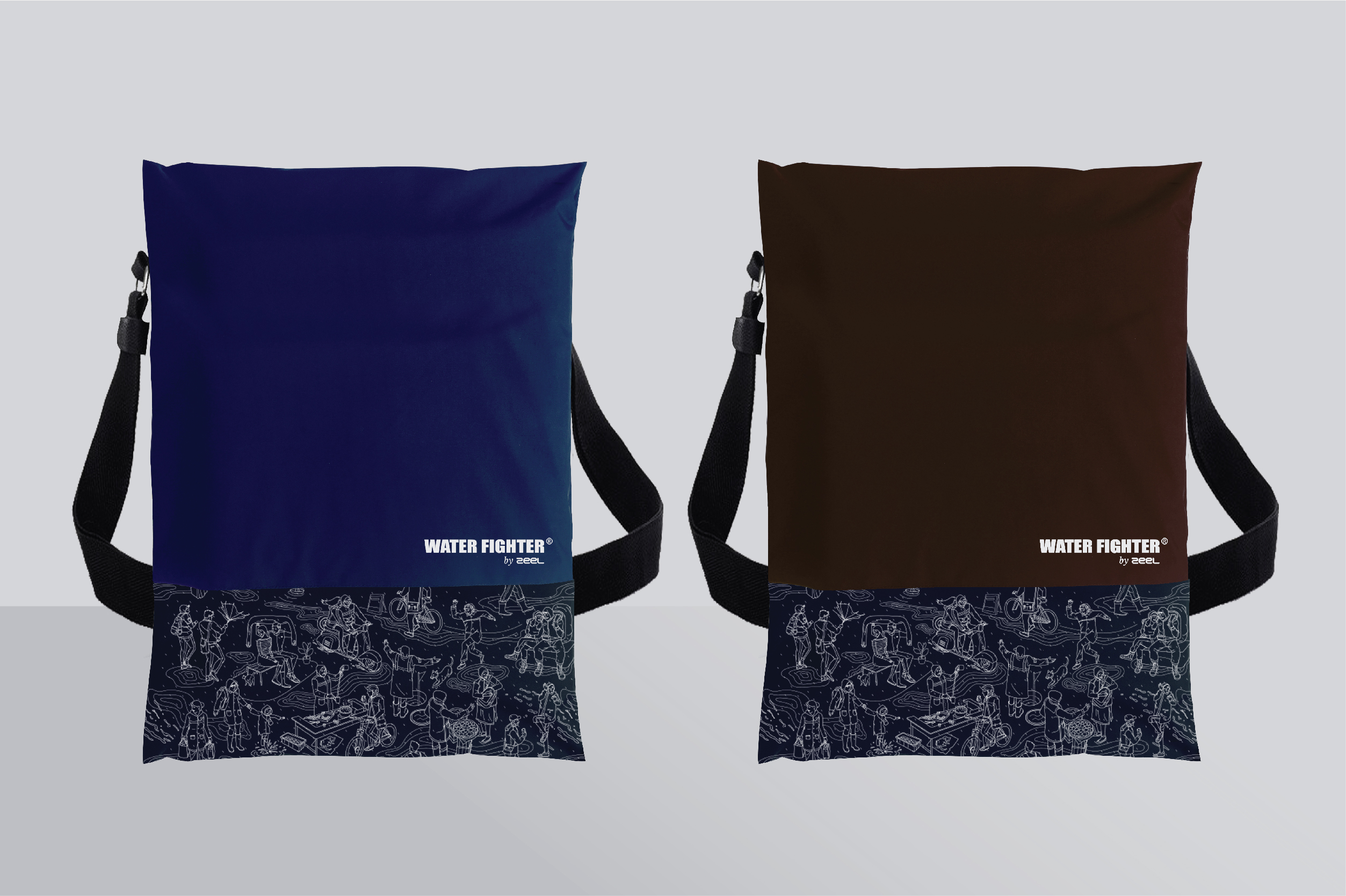 We also disrupted the whole Children's range for Zeel by owning a unique shape – the raindrop. Since children seemed to be the only ones who enjoy the rains unconditionally without context, we created illustrations of kids being kids in rain – stamping on puddle, enjoying being out in the rain. We also added some utility for the kids packaging by creating a simple board game on the packaging which the kids could play in their free time. This packaging came equipped with dice and pawns, which could be used by the kids during their downtime. This allowed us to drive the brand positioning across all aspects, including packaging.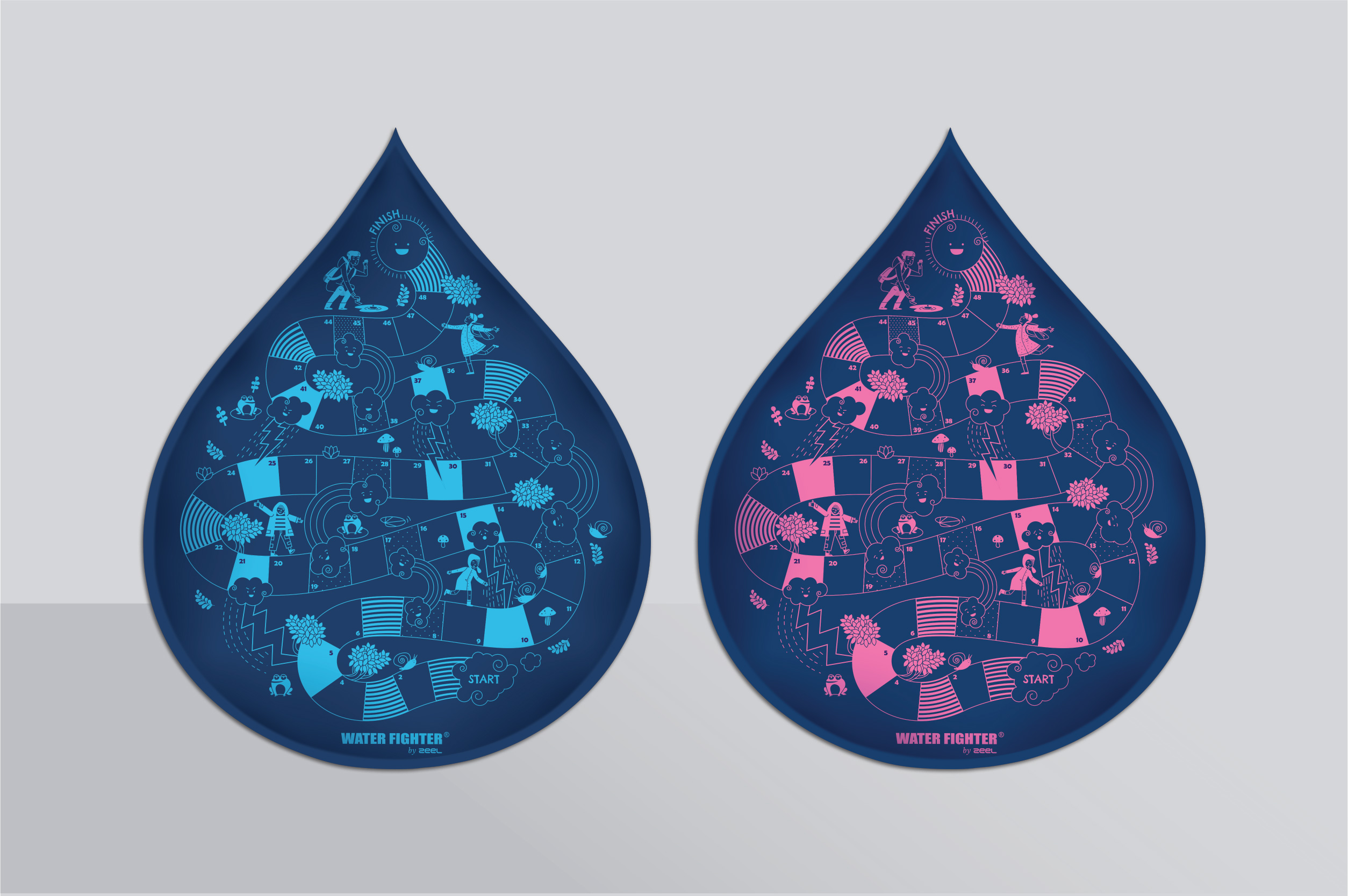 Trade
Trade partners find it difficult to maintain loyalty with the brand as smaller players serve their demands with immediate effect as opposed to high lead times and other strict terms with the brand.
To address easy stock availability, we proposed a mechanism that worked on the existing network and helped in addressing the urgent requirements of trade partners. The aim was to facilitate the stock demand and fulfillment within a stipulated time period.
We conceptualized a digital platform that would allow trade partners to raise requests for selling or buying stock. The mechanism would also minimize the lead time by allowing the requests to be fulfilled by the nearest partner in a timely manner, as opposed to the time taken by the brand in fulfilling it.
Kia Motors
---
How do you get India to love an auto brand without showing the car to be launched?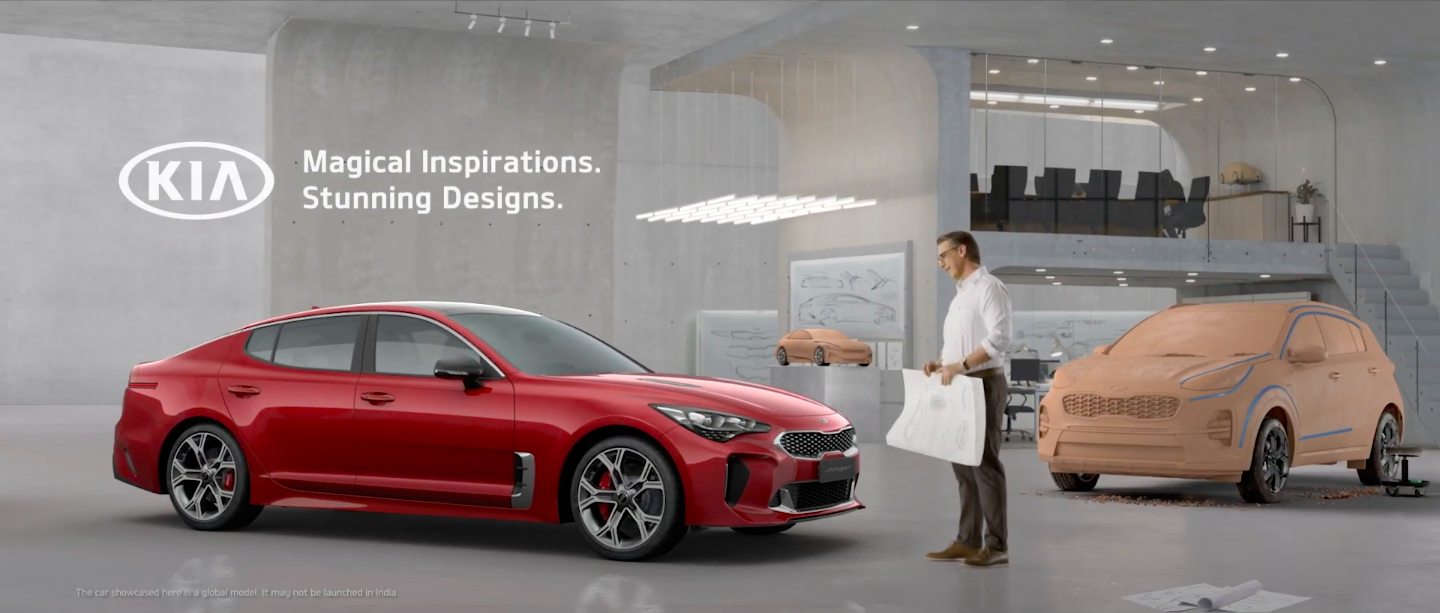 The challenge:
KIA was a new entrant in India with no products on road and no showrooms too. But the odds didn't end here. The following were challenges for KIA in the Indian market.

Marketplace, a battleground of giants: Indian 4-wheeler industry has around ~15 players but top 4 players own ~80% market share. The remaining 20% is split between other 11 odd players. Winning in this category meant taking on the giants!

The last mover disadvantage: KIA was probably one of the last auto majors to enter India. Here, seeing cars on roads works as the best validation for the brand. Widespread service stations network assures of a hassle-free experience and maintenance, mileage, resale value become a key consideration while buying the car. When this campaign was about to break, KIA had none of these – no cars the road (not even on its website) and no showrooms or service stations as that infrastructure was getting deployed.

KIA? That jewelry brand? Unlike many other auto majors such as BMW, Volkswagen, Skoda, where there was good awareness about the company before entering India and some anticipation too; consumers hadn't even heard of KIA Motors. Its aided an unaided awareness was 15.6% and 0.9% respectively. This was negligible compared to other auto giants with above ~90% awareness.

The only thing we and a handful consumers knew was, KIA is launching an SUV in Rs. 10-15 lacs price bracket, no other details were available. In automotive category, historically the product brands have helped build reputation for the masterbrand. But we had to build a reputation for the masterbrand to create a perfect launchpad for its product brand launch 6 months down the timeline!
Hence, the strategic communication challenge was to create excitement and preference about the masterbrand KIA Motors but without showing the product, without the performance details, without the tech features and without the price!

The Sideways Approach:
We looked at our reality. Consumers had no perception of KIA Motors. We had no product to showcase. We had to win consumers with the masterbrand appeal.
KIA's success story abroad was due to its well-designed cars and Peter Schreyer the Chief Design Officer and his team of designers were its architect. We went through almost every interview and written document that we could find to understand their approach to design. Some fascinating things came out. Just to mention a few, Peter Schreyer had kept a billiards ball on every designer's table to remind them about the beauty of clean designs. The signature front grille of KIA cars was an inspiration taken from the shape of a tiger's nose. With anecdotes like these we understood what went inside KIA design lab and we arrived at the insight.
Every great design always has a greater story behind it.
We converted this insight into a campaign idea 'Creating magic from magical inspirations. The idea was to bring alive the fascinating world that of imaginations and inspirations that resides inside a KIA design lab.
We believed this idea will lead to a very differentiated masterbrand campaign unlike most other auto campaigns that revolve around user imagery, product performance or just luxury and comfort features.
The Campaign:
Stemming from the insight, big idea for the campaign was about magical inspirations leading to cutting-edge car designs. We decided to bring alive what we meant by 'magical inspirations'. It meant unusual, myriad and spectacular! We wanted to demonstrate how almost anything in this world, be it a firefly or an astronaut or a ballerina, works as an inspiration for a KIA designer. The campaign was devised as a sneak peek into this fascinating world that resides inside a KIA Design Lab.
We were also conscious that whatever we do we should stand miles apart in terms of storytelling, visual treatment, tone and manner from any other auto campaign, to be able to capture the consumer's imagination with KIA Motors.
Another key consideration was keeping the consumer hooked for almost 6 months, till the actual SUV gets launched. So, the campaign was devised in the following manner:

Teasers: The teasers were aimed at activating the consumer's curiosity and telling them the KIA Motors – the global auto player is coming to India soon. The teasers were done in a way that consumer could find their continuation in the brand film.

Brand film: The brand film unveiled the design philosophy in full glory showcasing how magical inspirations are behind KIA's stunning car designs.

Follow up: The follow-up films were done to build saliency and reminders about KIA Motors before the car was unveiled. Again, the follow up films took a cue from the brand film and continued the story. Thus, all films over 4-6 months looked like one big campaign.

While the campaign surpassed all the effectiveness matrix such as awareness, brand search volumes, website visits, it also reached the fastest ever 100 Mn views on YouTube and became no 4 most watched ad in the APAC region.
Niyo
---
How did we introduce India to a new way of banking?
The business of banking is changing drastically, especially with the emergence of a large number of FinTechs. Niyo is one of these disruptive FinTech that is reimagining banking and is one of India's first Neo-Bank or as we call it 'challenger bank'. Niyo aims to cater to the ever-evolving customer behaviors and expectations. Niyo is a technology platform that integrates with traditional banks (like IDFC First Bank, DCB etc.) and offer a combination of traditional banking products and services bundled with innovative product features, tools and value-added services, all through a mobile or digital mode.


Challenge:

To explain it simply, Niyo is a bank account with a card that you can run from your phone app; and its loaded with unique features and delights. Since its inception in 2015, Niyo has been at the forefront of making your experience simpler, smarter and safer with continual digital innovation. But majority of people are not really aware of Niyo and its offerings. So how do we launch India's first neo-banking platform and attract the younger audiences.
The Sideways approach:
Banking is something we all interact with on a daily basis. Caution, exhaustion and lack of control is what people feel about the category because conventional banking revolves around regulation and adds user-friendliness as a bonus here and there. Whereas, Niyo has user-friendliness as its core offering. With amazing features like 0% mark-up on forex, industry's best rate on savings account, smart expense tracker and the facility to lock, unlock and block the card on the app, Niyo takes out the hassle from banking and gives the control back in your hand(literally), making it a delighful banking experience. We pitched Niyo as a new-age mobile banking experience built around your needs - a banking experience unlike banking itself.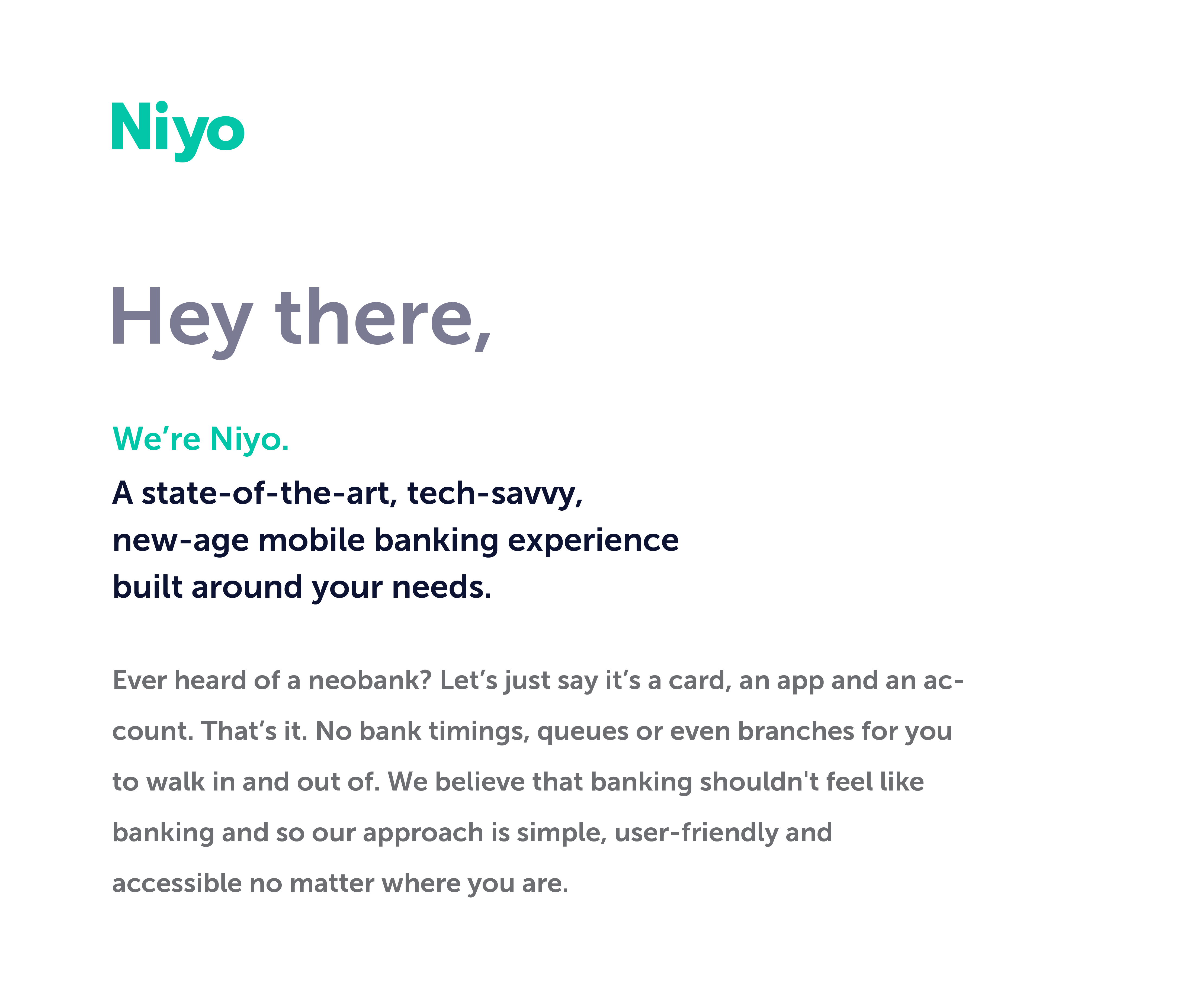 The campaign:
We have brought alive this product truth by addressing the delight and surprise shared by many users in the consumer facing stance – Niyo. Banking you'll love. To show the uniqueness of the features (No forex mark-up, security, offers etc.) our campaign coined new terms to present an experience unlike banking.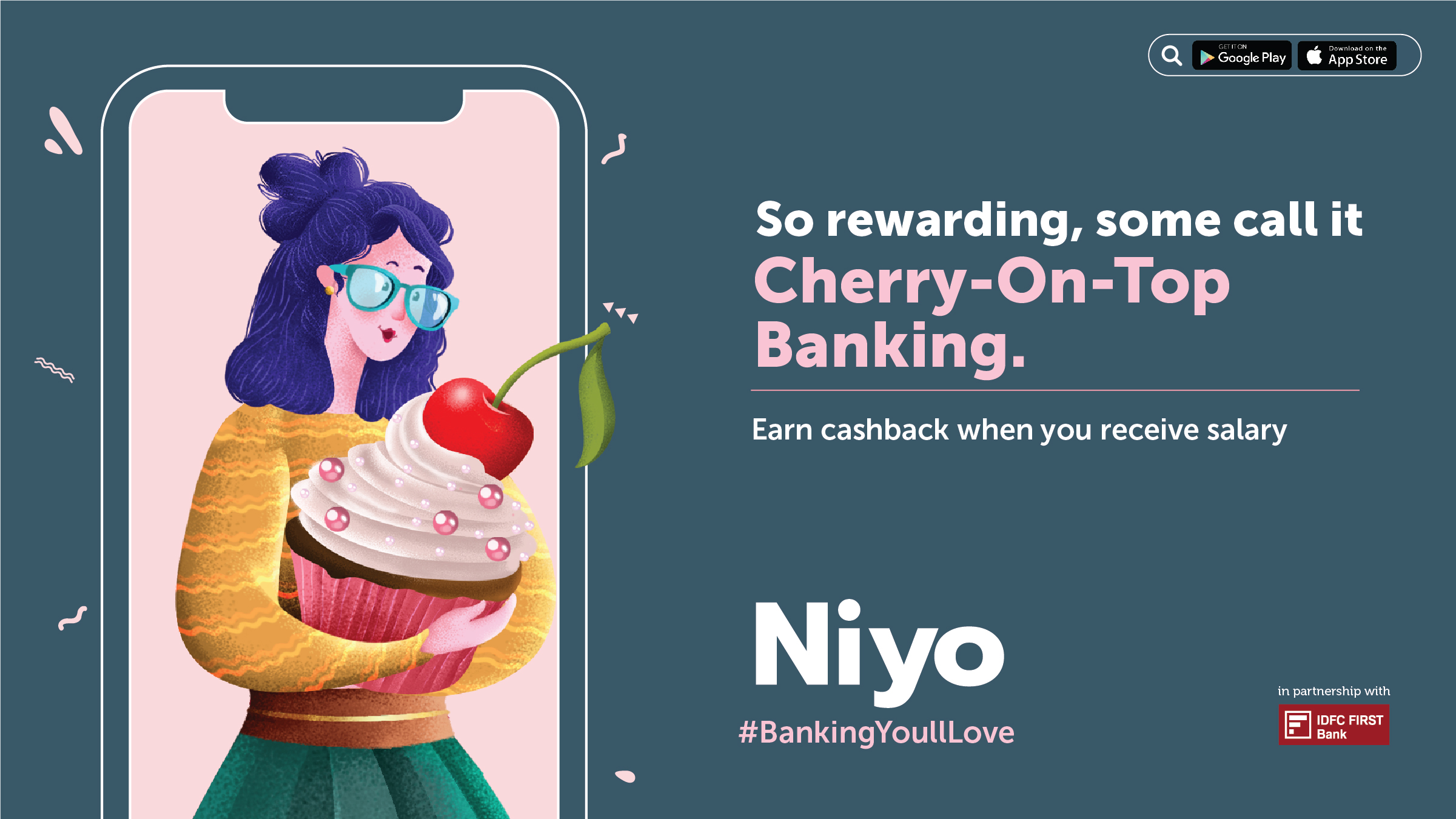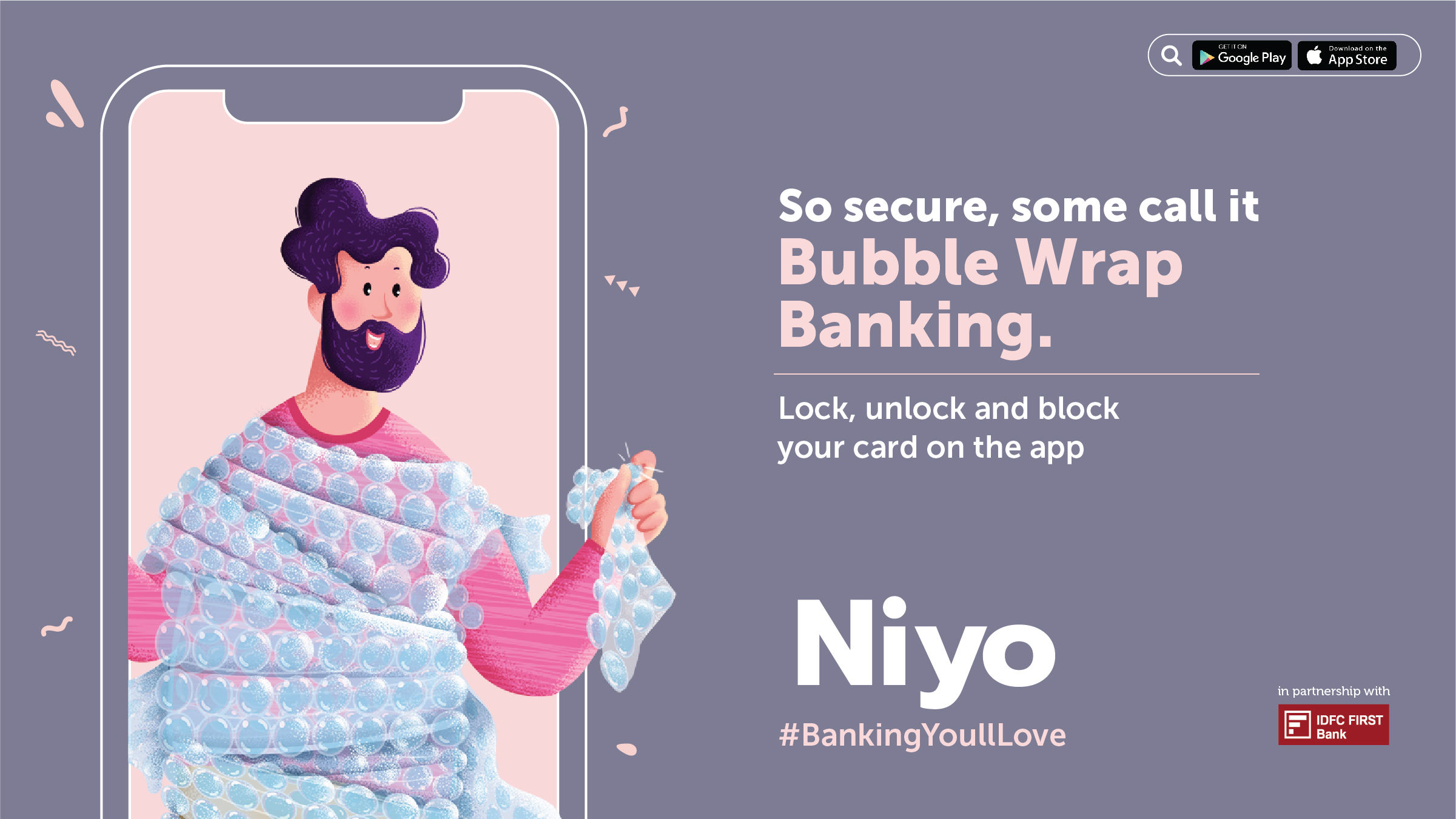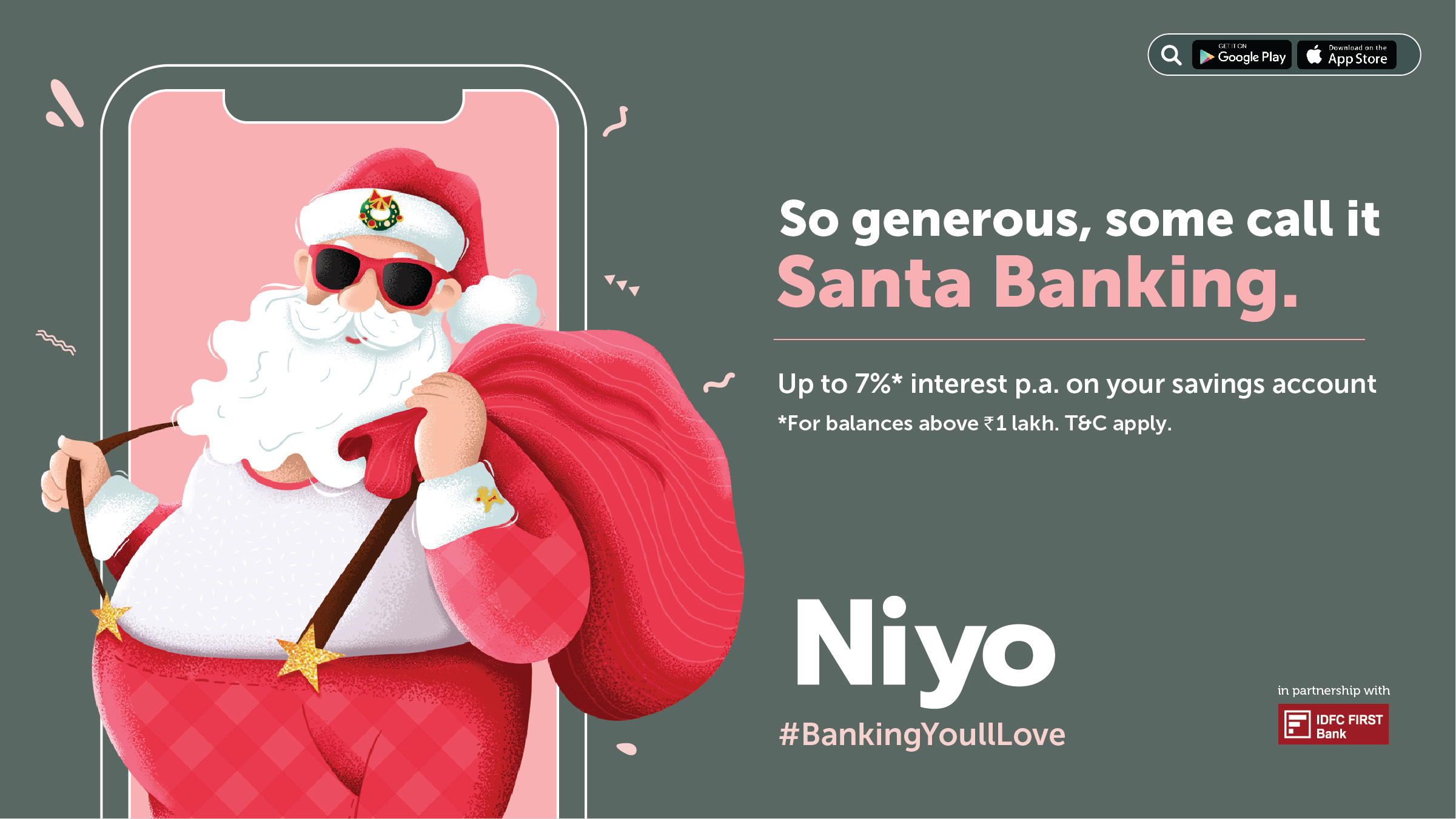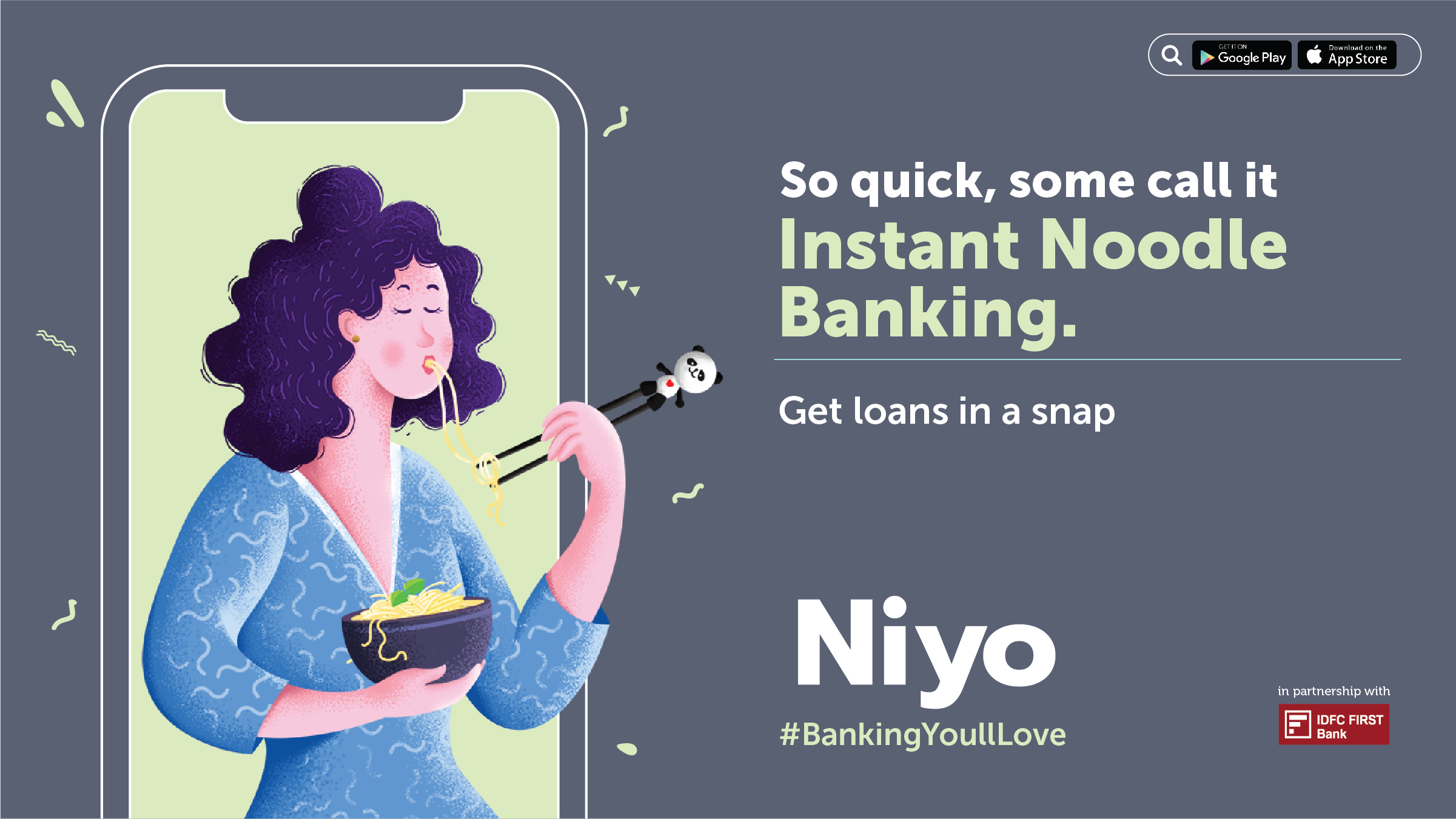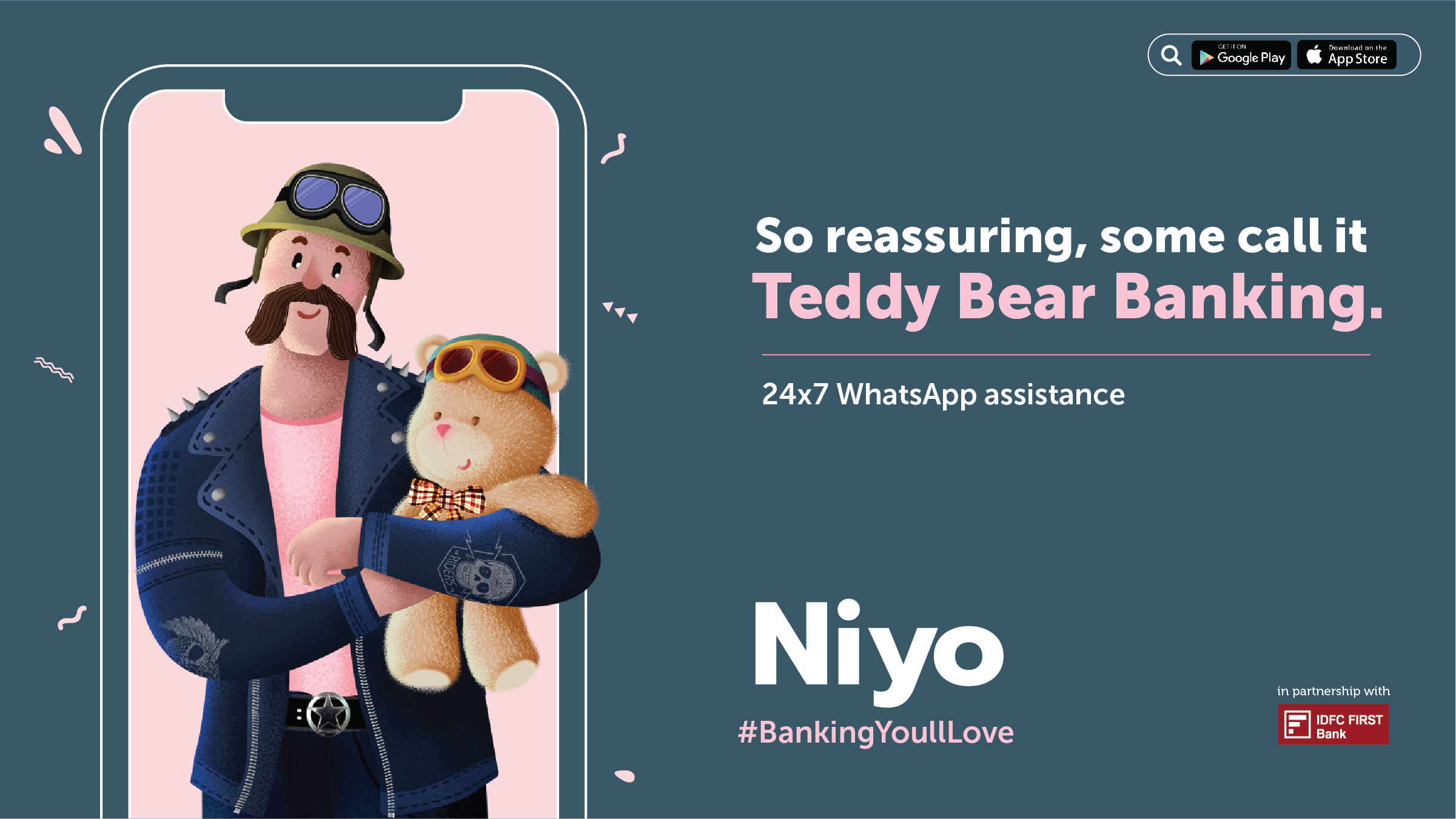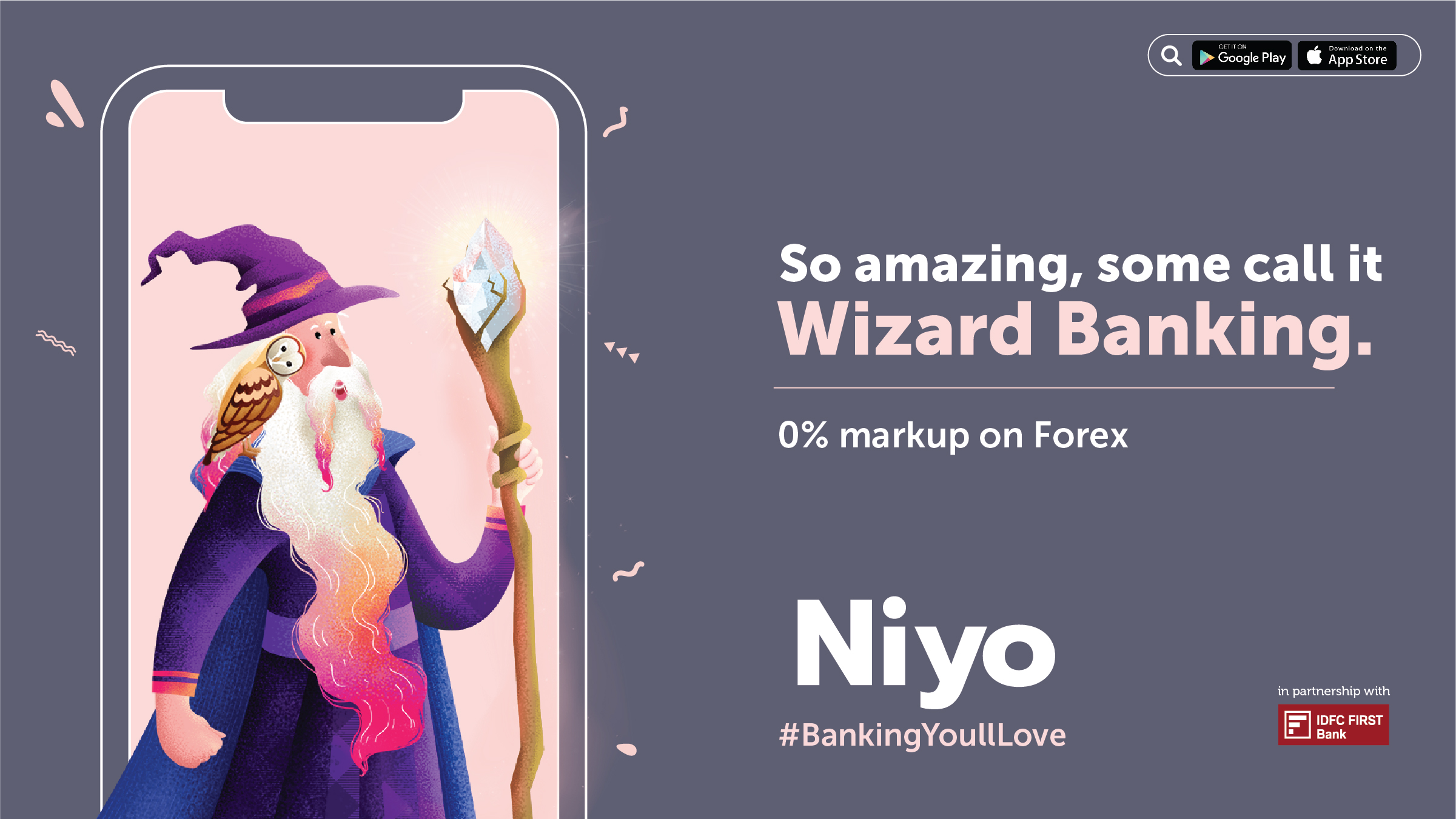 Apart from digital campaign messaging on social media platforms, we also devised a novel launch and acquisition campaign with team Niyo to onboard the first batch of Niyo users to the app. To achieve our acquisition target, we used the wait listing mechanism to drive scarcity and intrigue. We even suggested gamification tools that would bump up an individual's rank in the wait list, to push referrals and create a sense of urgency in registration. The wait listing campaign was paused after we received 70000+ registrations even during the lockdown phase.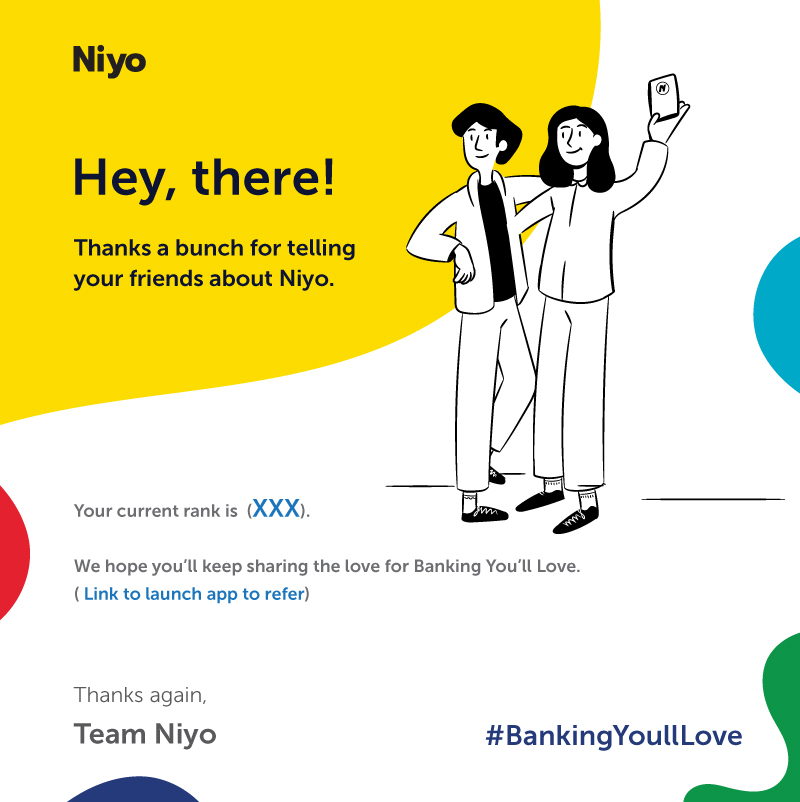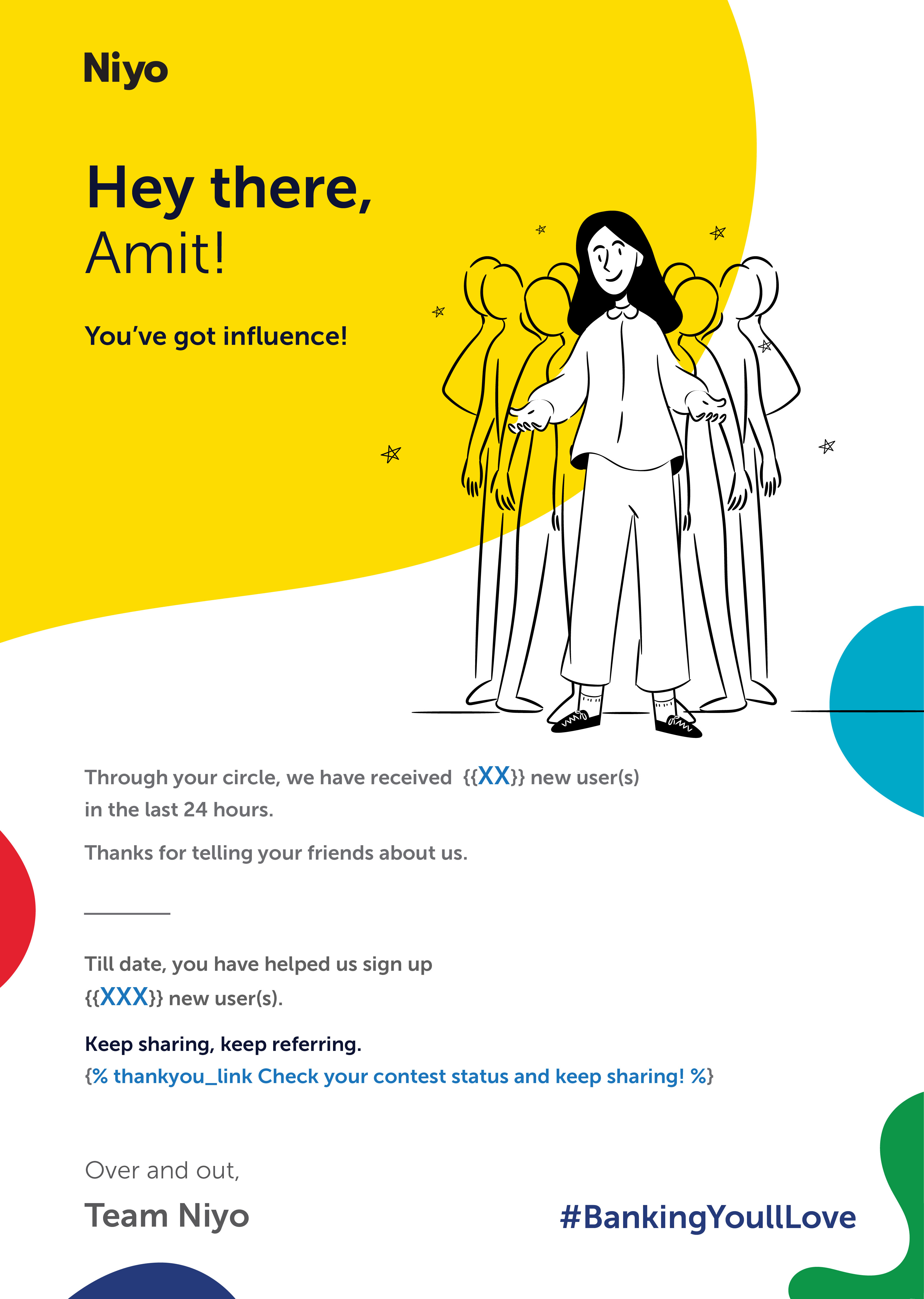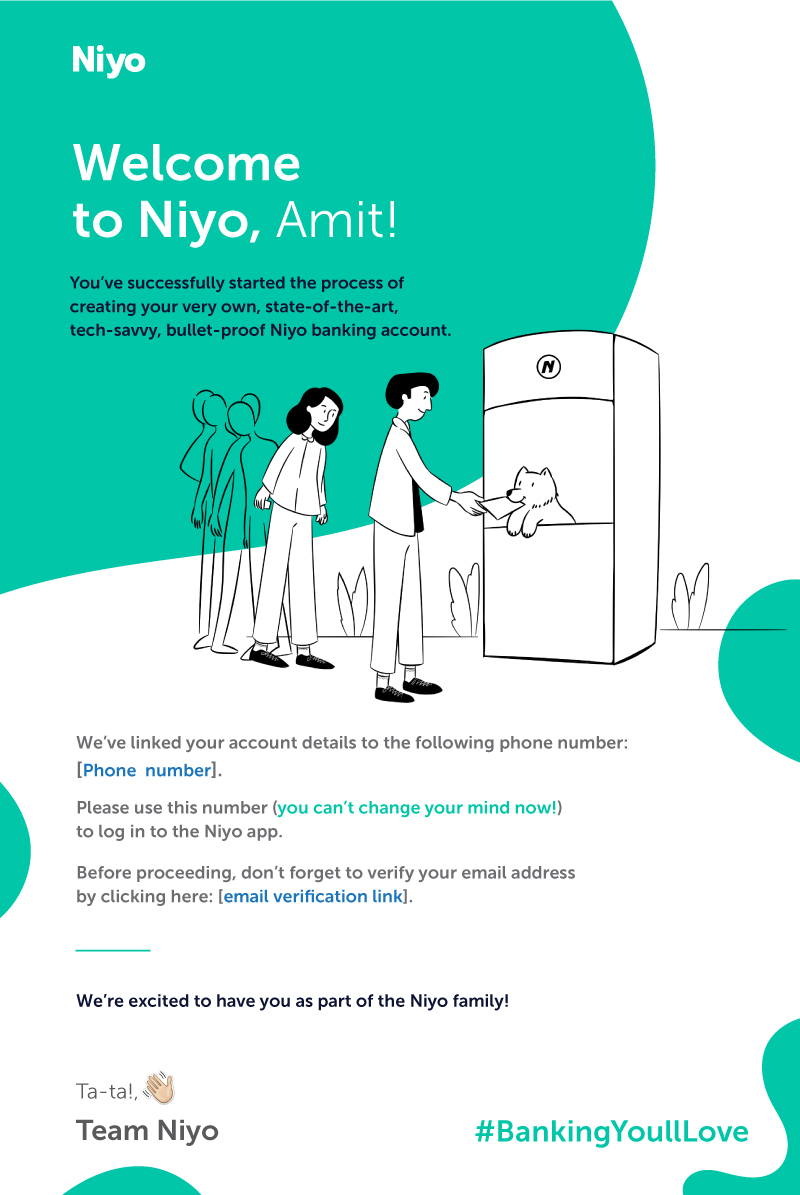 With ongoing engagements, we have taken a responsibility to keep creating an experience worth loving because we're aiming to create fans and not just customers.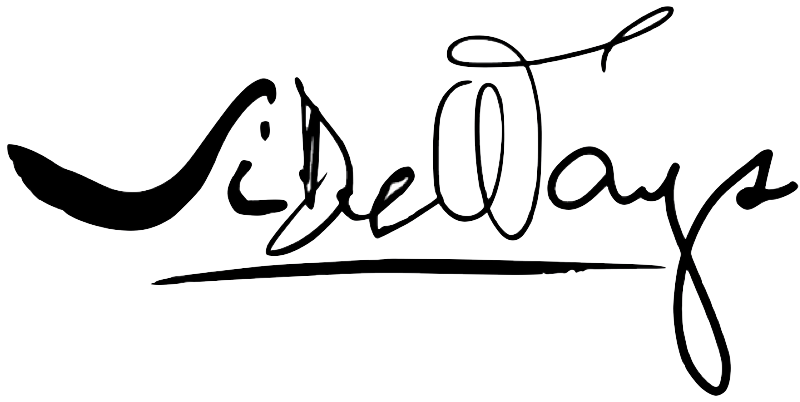 Seeing beyond the obvious.
Removing all blinders.
Going to places you didn't think you would.
Solving problems you didn't think you could.
Just a few things that happen
when you get a bunch of multi-disciplinary
sideways thinkers working together.
Magic, explosions of creativity
and unlocking opportunities are some others.
Because when technologists, product designers,
writers, behavioural architects, digital strategists,
art directors, retail experts, design thinkers
and developers sit in one room,
you won't expect anything else.
Welcome to Sideways.
Because more often than not,
that's the only way to go forward.