Borosil
---
How do we make every Indian kitchen fall in love with us?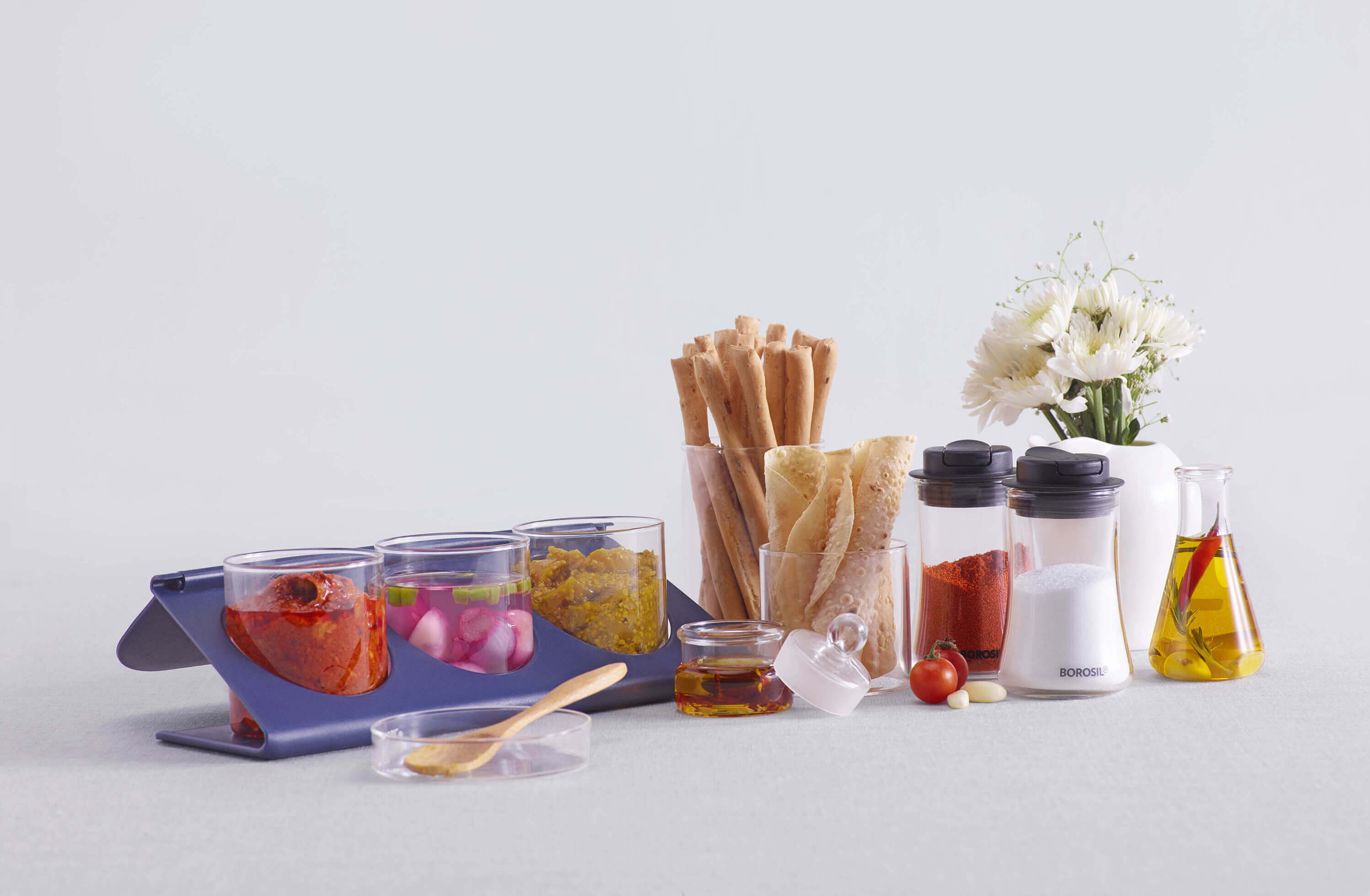 What was the objective?
When it comes to glassware, Borosil is seen as a true pioneer. From solar glass to the glass laboratory ware that almost everyone has used in their school and college days, Borosil has always been a name to be reckoned with.
But despite the nostalgia it evoked, when it came to the brand's expansive reach in other categories, the Borosil name did not seem to have the awareness it warranted.
From tableware, serveware, drinkware, smart storage, electronic appliances to on-the-go products; Borosil had invested in world-class infrastructure to create kitchen solutions that boasted of the brand's high quality. But the awareness of this amongst consumers was equally low.
So, our immediate goal was to educate people about Borosil's various offerings and show them how it could be a part of their daily lives.


The Sideways Approach
Getting to know the consumer better than they know themselves

The first thing we needed to do was understand the consumer, and also, how kitchens functioned in a country as diverse as India.
So, we embarked on an extensive nationwide research journey. On our travels, we spent days in the kitchens of homemakers to observe how they go about using products, manned retail outlets to learn the idiosyncrasies of consumer behaviour and even followed customers (quite literally) as they went about their shopping. We prioritised quality of information over quantity.
Next, we began to put the data we had collected to work. Two major insights emerged from our analysis of this extensive, in-depth data.
The first was specific to the core expertise of Borosil, i.e. glassware. Most consumers' perception was that glassware was not suitable for daily use. In fact, the glassware that people owned was usually used only for special occasions, such as when entertaining guests.
The second was that in India, there was still a huge opportunity to optimise the way kitchens functioned. With changing lifestyles and growing purchasing power, the Indian consumer was ready for solutions that not only made processes in the kitchen faster and smoother but also promised better nutrition and health.
So, we set out to build a new brand platform that integrated Borosil into the daily lives of the consumers – 'Every Day Made Better'

Everyday Glassware

Our efforts to change the consumer perception of glass began on various fronts.

Making everyday meals special with Larah
Larah was a dinnerware brand that Borosil had acquired, and vastly improved in terms of quality.
To launch it under the Borosil banner, we began with what consumers look for most in dinnerware – beautiful designs. Through a quirky and extremely relatable story we told consumers that Larah dinnerware boasted of designs so beautiful that they made even ordinary, everyday food look special. Thus, the 'Khaane ko banaye khaas' proposition not only spoke about Larah's designs but also highlighted the fact that these plates were made for the everyday.
But it wasn't just the communication that we tackled. We also designed plates for Larah, including the one that features in the television commercial.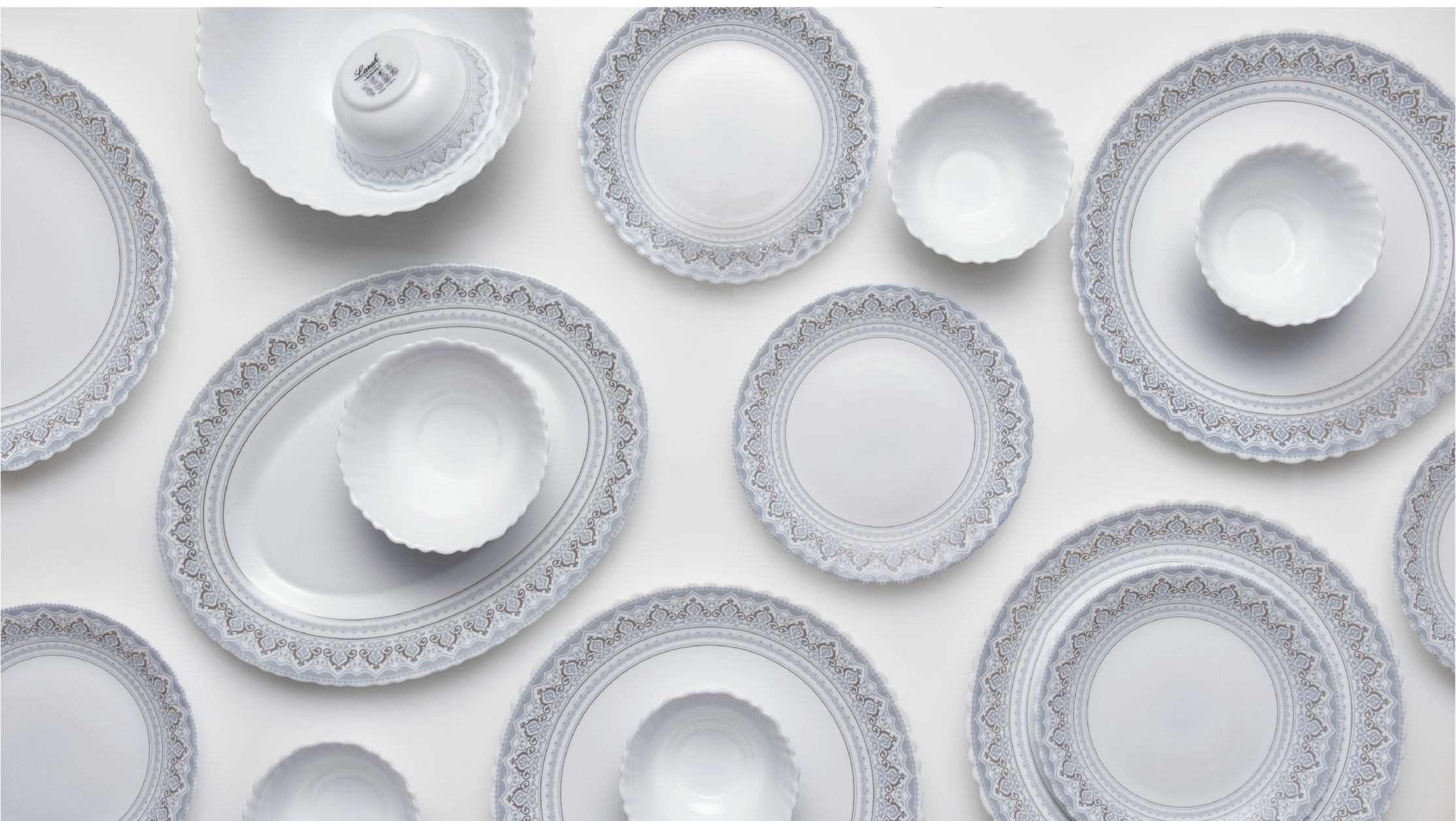 We also helped the brand test the new proposed designs with a simple app. On the app, people had to swipe right for the designs they liked and swipe left for those they disliked. From internal teams to distributers to consumers, the brand team was able to get feedback on the designs from various stakeholders so that the most favoured designs could go into the market.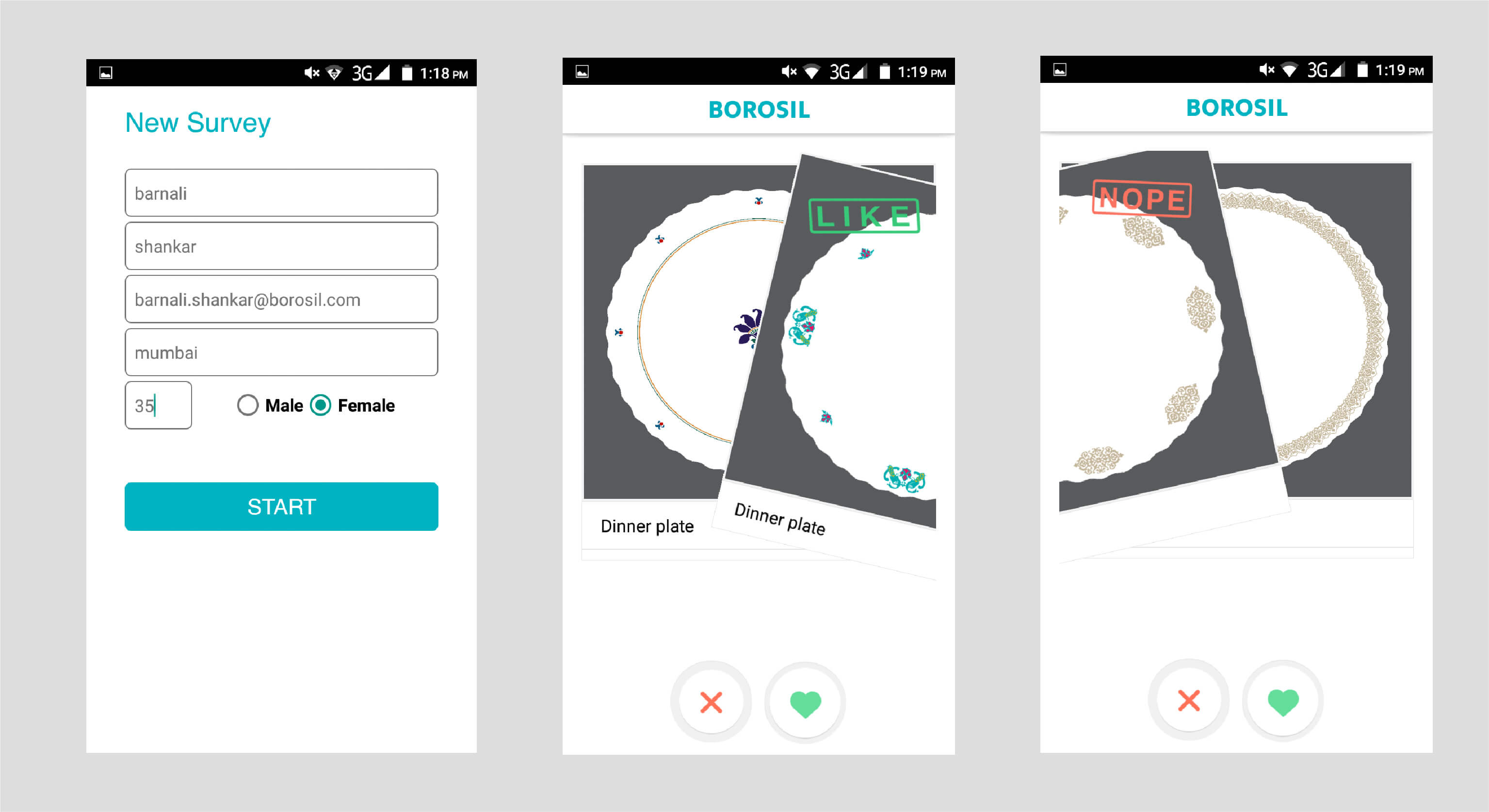 In the next phase of brand building for Larah, we decided to speak about another feature which consumers look for in dinnerware, especially if they are using it on a daily basis – strength. Again, a slice of life story brought this to life in an entertaining way.

Getting everyone to say 'No plastic is fantastic!'

We realised that in order to grow, Borosil would have to compete not only with other glassware brands but with another sector entirely - Plastic

So, we decided to pitch Borosil as a better, healthier alternative to plastic.

We started with the most important product - the ubiquitous lunch box. It's something that every Indian can relate to and a major part of every office-goer's life. Since most people carry their lunch to work in plastic containers, we explained how even high-grade plastics leak chemicals into your food and gave people an alternative: The Borosil Hot 'n' Fresh which keeps food fresh and chemical-free.
This also applied to the food storage category where people would generally store leftovers in plastic boxes. Here, we drove people to use the Borosil Kilp 'n' Store instead.
Another menace when it comes to plastic usage is bottles. While there are some people who at least use high grade plastic, a large number ends up using the single use PET bottles which are not only harmful to the environment but health too. So we pitched the Borosil bottles and flasks against them.
And when taking a stand on health what could be better than sponsoring the fittest amongst us? The Indian Olympic Team. Borosil tied up with the Indian Olympic Association (IOA) and became the Official Hydration Partner of the team. We flagged off the partnership by wishing the team luck and cheering them on at the Asian Games. Moreover, Bajrang Punia, who featured prominently in the video struck gold at the games. As soon as this news came out, we made sure that the teams working on it pushed themselves and the video was released immediately.
Apart from this, Borosil is also doing its bit at the Inspire Institute of Sports. athletesFounded by the JSW Group, IIS is India's first privately funded high performance training centre for the facility and is spread over 42 acres in Vijayanagar, Bellary district, Karnataka. Borosil is not only equipping the institute with its varied products but also helping design the spaces inside with art installations, murals and banners that will inspire and motivate the athletes.

Taking the health and sports association even further, Borosil has now also partnered up with the Haryana Steelers, one of the frontrunners in the Pro Kabaddi league. A series of social media videos were created to announce this association that showed how Borosil plays a part in the training regime of Haryana Steelers.
Creating new product designs
Borosil had a surplus of glass tubes and so, our product design team turned this into an opportunity and even created a new revenue stream.
We began with several rounds of showcasing various alternate uses for the tubes. We created lids that converted them into stack and store jars and also a product that could store daily condiments at the dining table.
What our extensive research had taught us was that when it comes to Indian kitchens, usually there is a constraint of space. Thus, we conceptualised a Lego system for the Borosil storage jars. The jars were designed in such a way that the base of the top jar fit would easily into the lid of the bottom one. Also, the lids were given a raised border so that they would hold the base of the top jar to make the stacking stable. Not only did this design help save space but also help users to locate ingredients swiftly due to the transparency of the glass. Moreover, the inert nature of the glass would ensure that the food remains fresh for longer.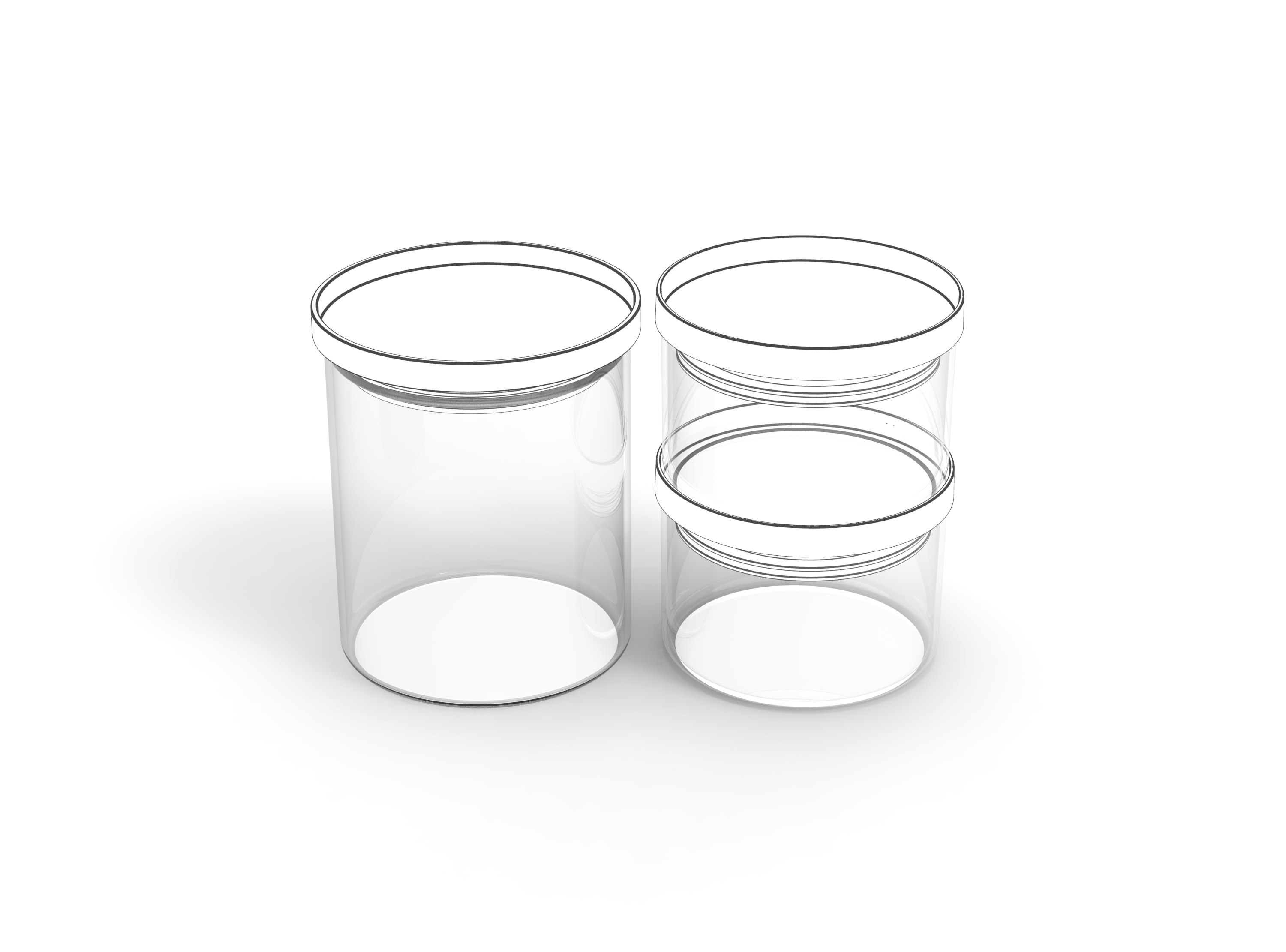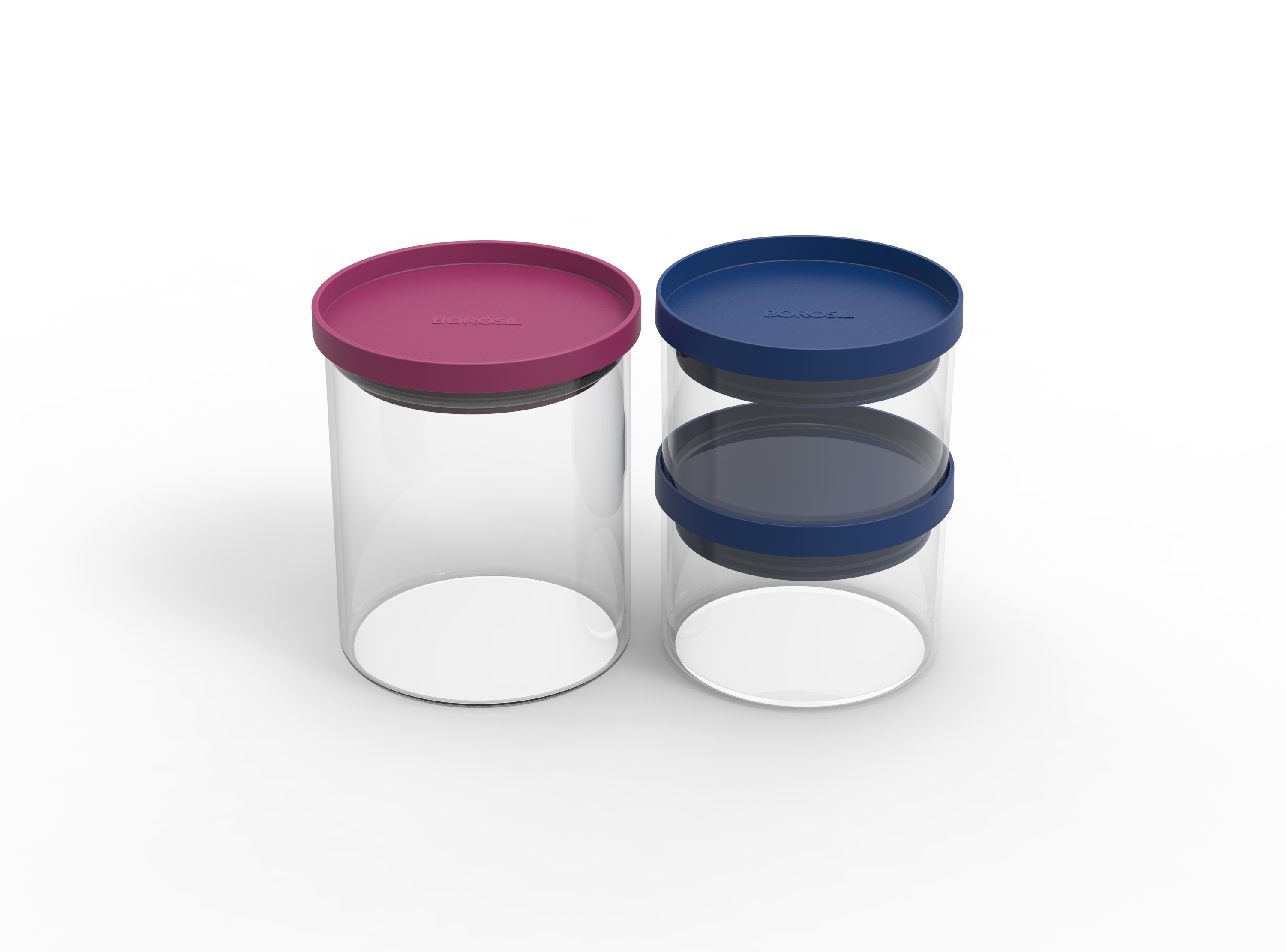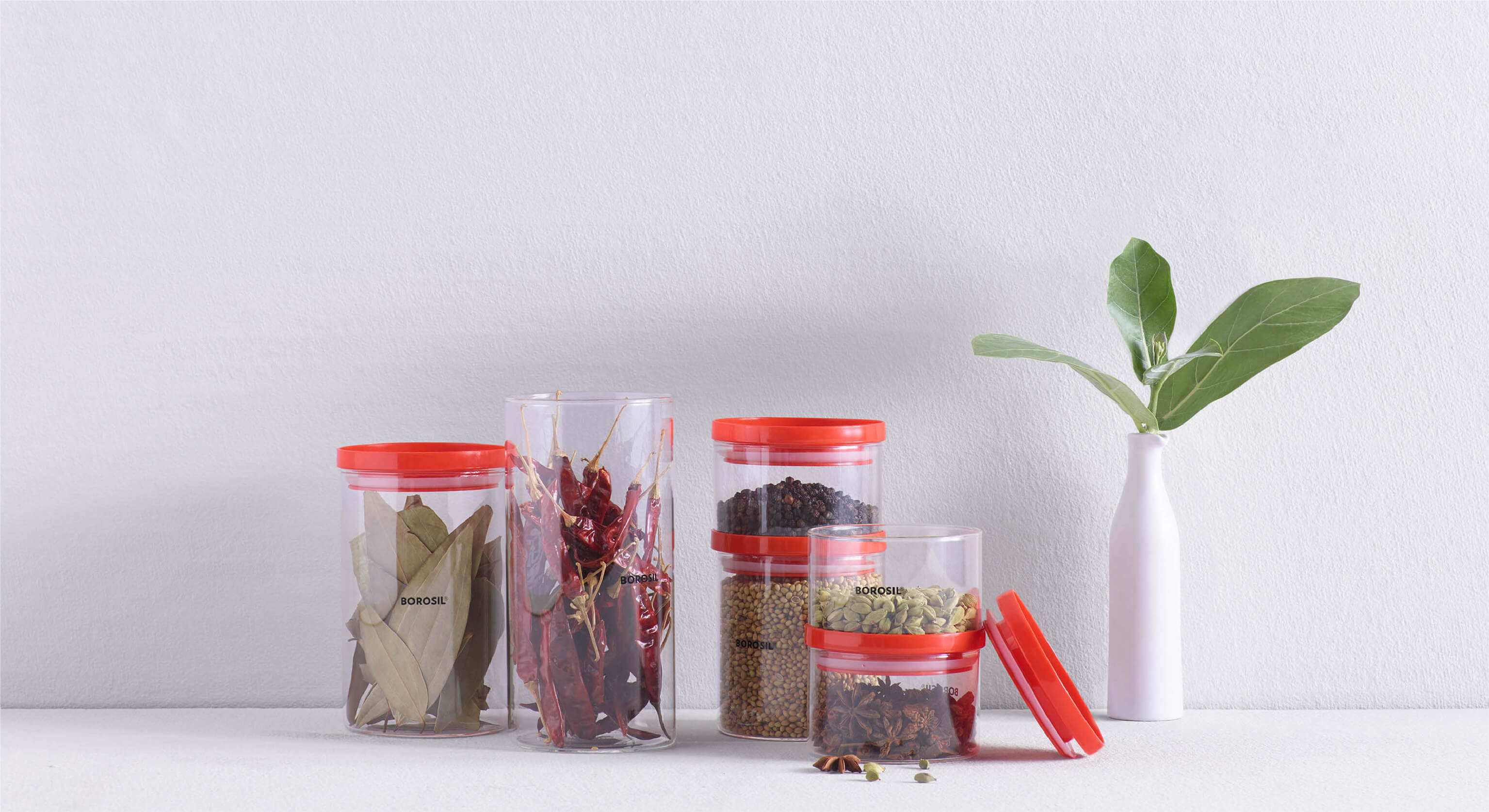 The other product design stemmed from our observation that there are always some staples at every Indian dining table. And so, we designed the Flip Tray – which allows people to conveniently store three Borosil glass containers. It features a sleek, minimalistic design, enabling people to store everything from pickles to dips and sauces to mouth-fresheners –condiments that are generally used at every meal.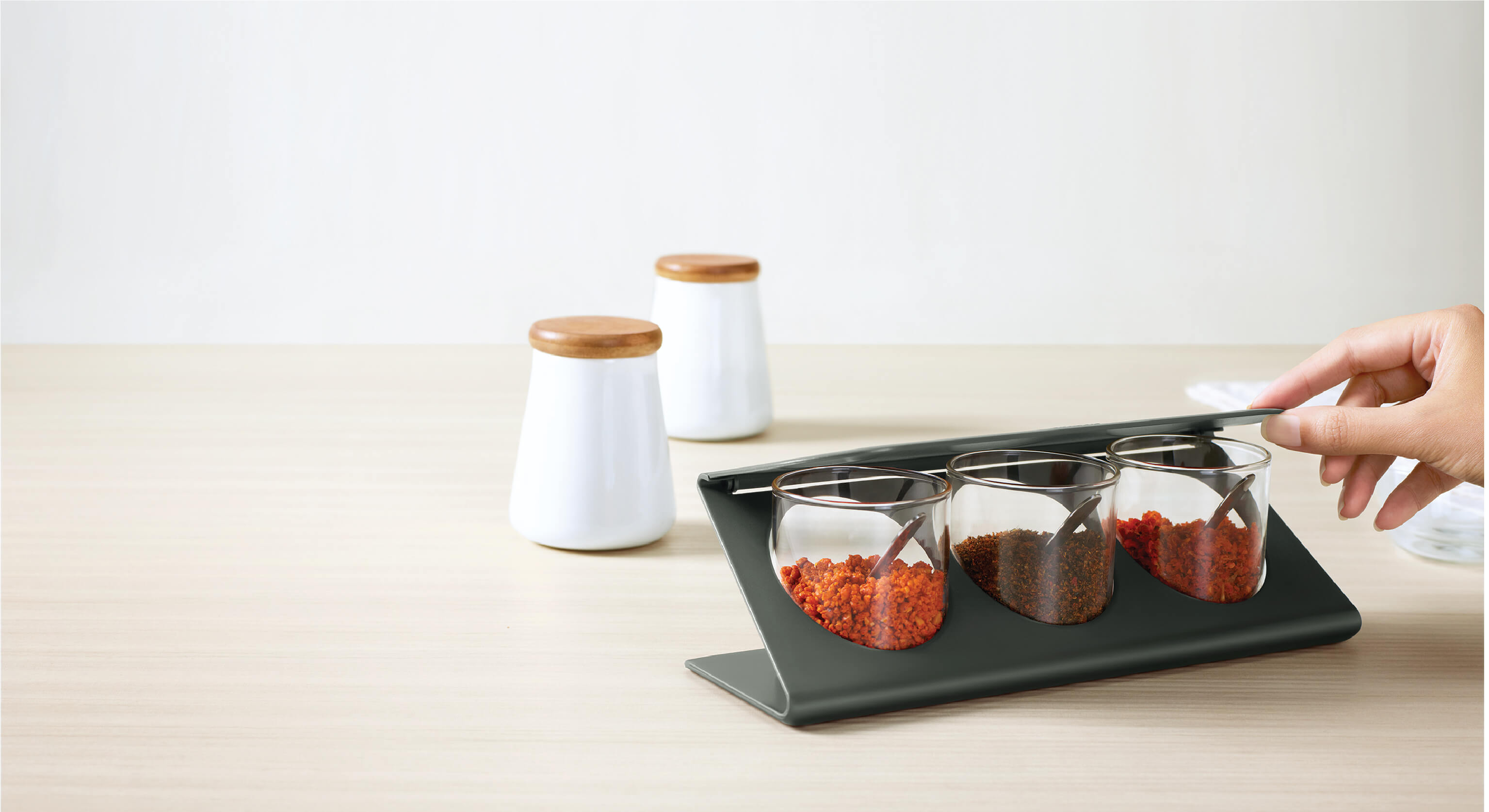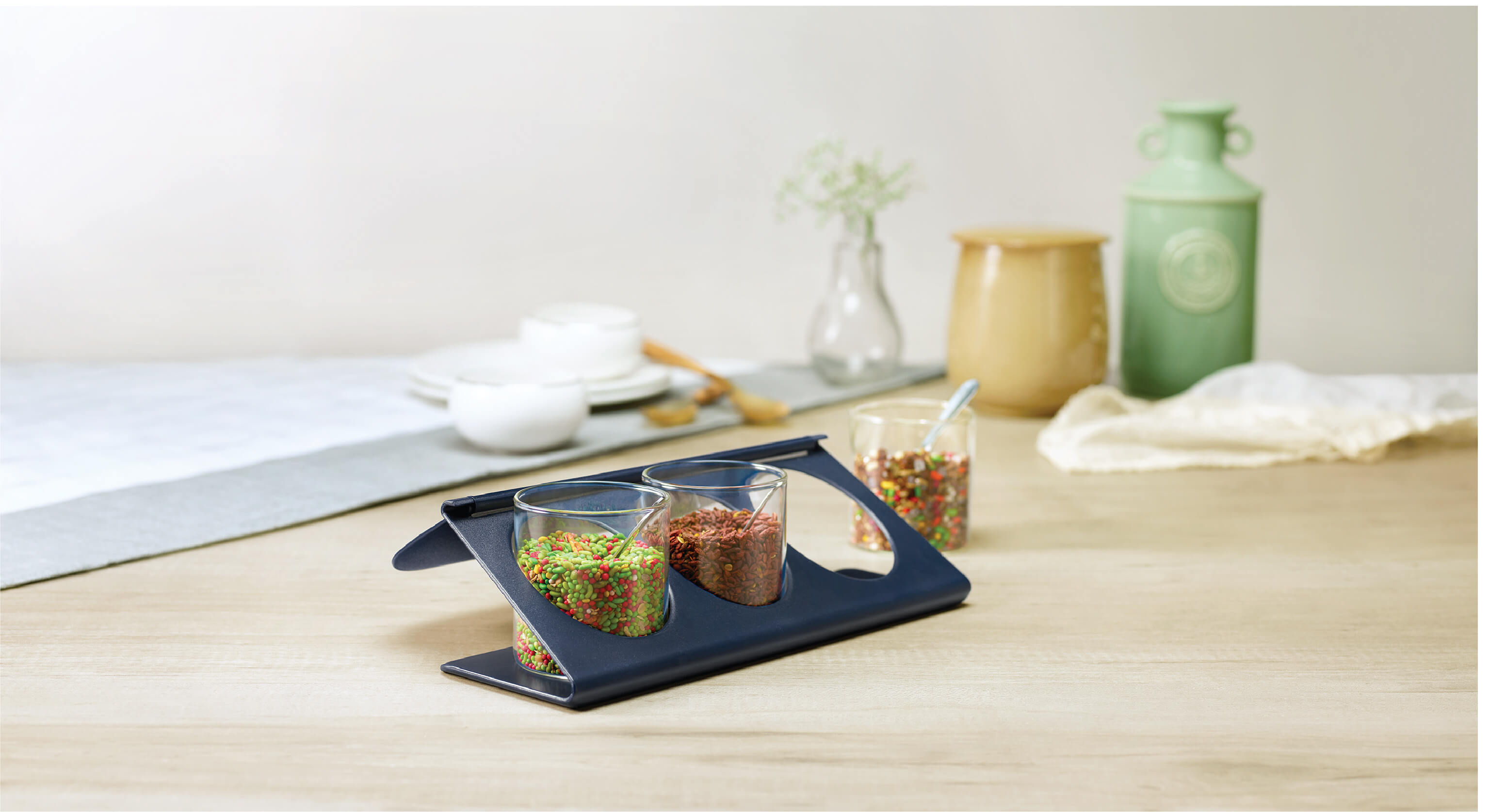 Making heroes out of the people who make the glass
We wanted to create an emotional connect between our consumers and the people who actually work tirelessly behind the scenes to bring our glassware to life. We chose Independence Day to do this and created the Glass Anthem.
To take things further, we also wanted to show people the skill and effort that goes into the making of each product. Through a series of 'How Things Are Made' videos we showcased how each product is 'Handmade with love in India, by Borosil.'
Indian kitchens made better

Bringing smart solutions to Indian kitchens
Borosil has a number of products in its repertoire that turn tedious processes in the kitchen on their heads. One such brilliantly designed product is the Borosil Salad Cutter. Whether you're someone who loves cooking and wants to try a zillion things in the kitchen or someone who hates cooking and the difficult prep for it, the Salad Cutter makes for the perfect assistant. To highlight its ease of use, along with its varied functions, we got a pair of endearing kids to tell our story.
Another smart solution that we conceptualised for Borosil was the seafood storage container. During a problem solving workshop that involved people from various verticals such as strategy, account management, creative, design, sales and marketing, of both Sideways and Borosil, we realised that storing seafood in the refrigerator was often an issue for consumers. Not only did the smell of the seafood permeate through the freezer but thawing it before cooking was a cumbersome process too. Also, cleaning the container later was an equally big hassle as the odour would usually remain despite all the effort. This made Borosil just the right solution.
When we looked through the Borosil inventory, we realised they were already manufacturing a container which was of just the right dimensions to store even whole fish. The unique klip-n-store lid of the container was absolutely air-tight and sealed the odour completely. And once out of the freezer, the container could be directly put into the microwave for thawing. Glass being the easiest material to clean also eliminated the problem of the smell remaining even post washing. But the most important of all, the safety aspect of borosilicate glass meant that seafood could now be stored for longer and yet remain fresh and healthy for consumption.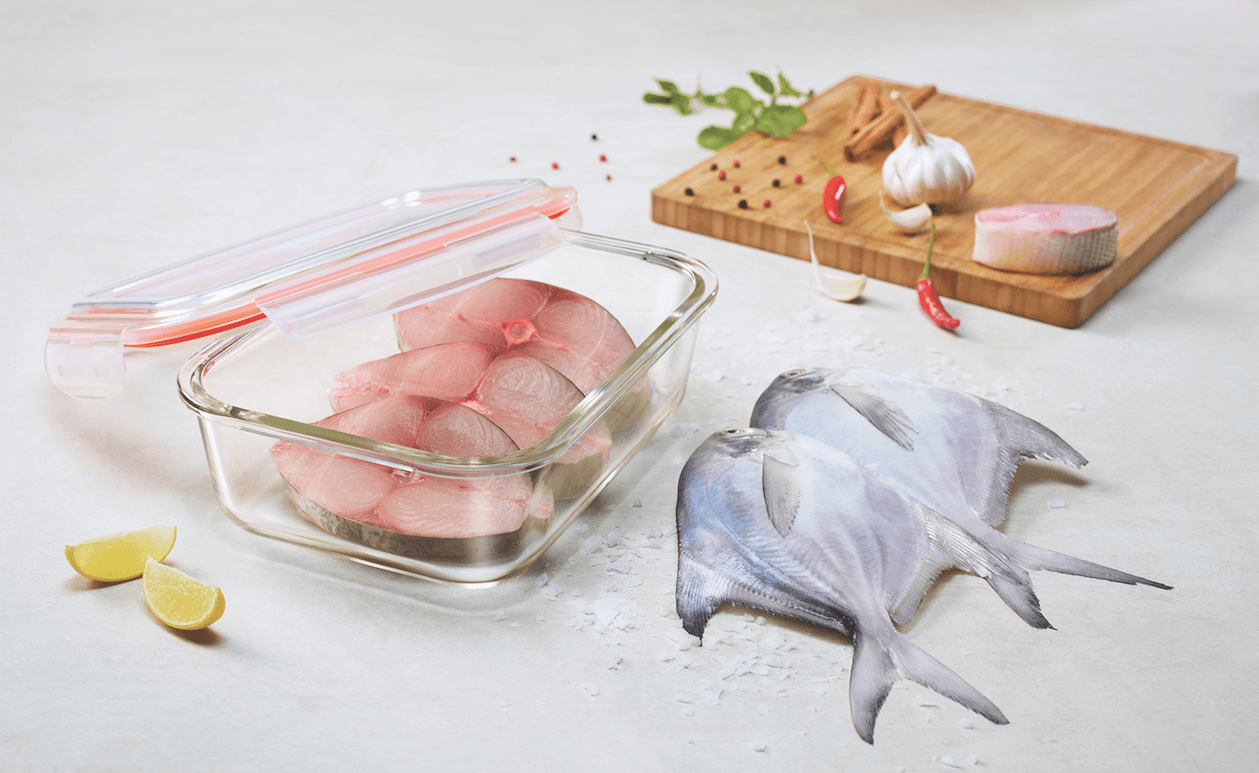 Adding function to form
They say you can't have too much of a good thing but when it comes to convenience, we beg to differ. Our product design team redefined the age-old bottle cover and added a strap that allows people to carry the Borosil Hydra Flask the way the want – over the shoulder, as a sling or in their hand. It differentiated the product from its competitors and added value for the customer. It was a win-win.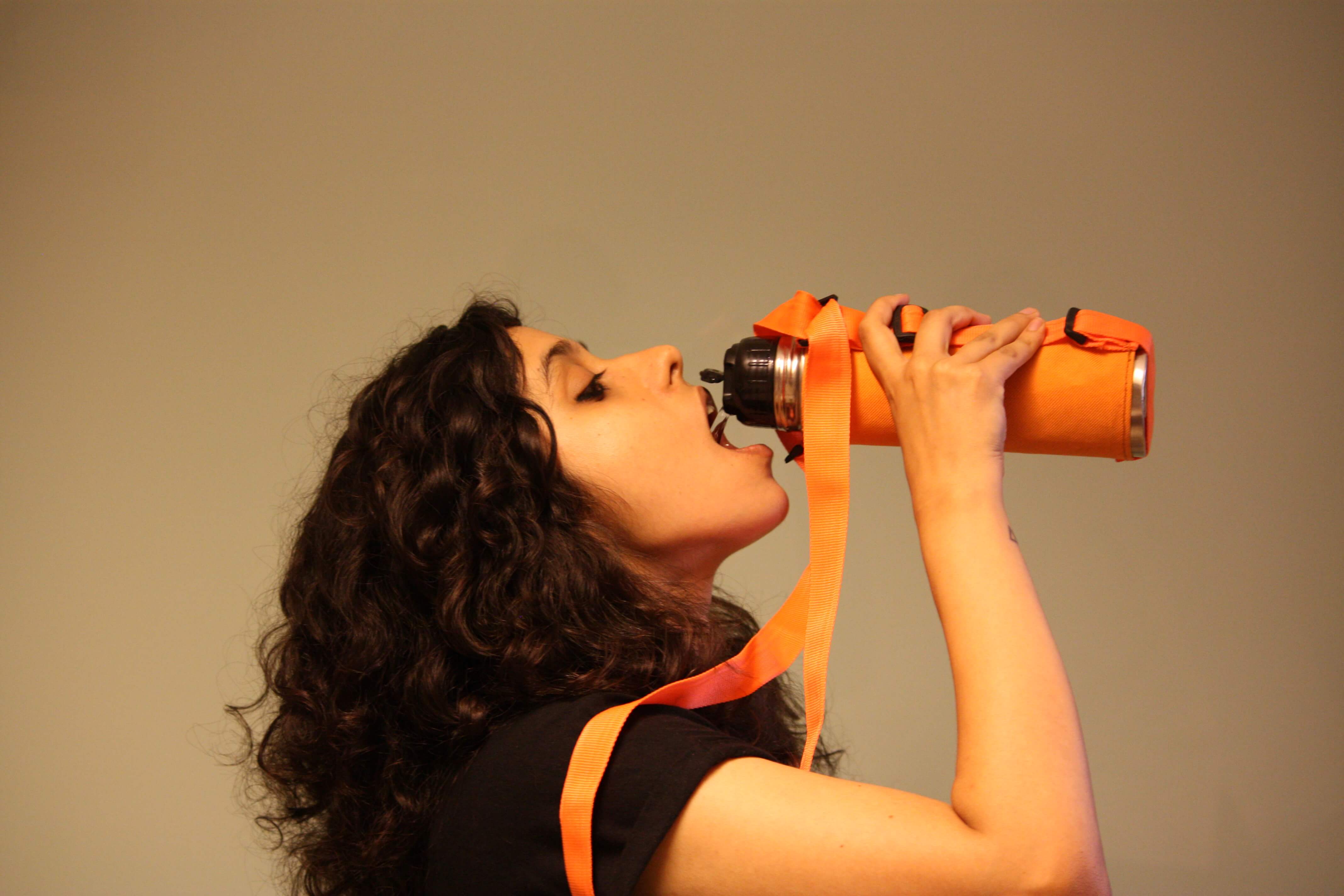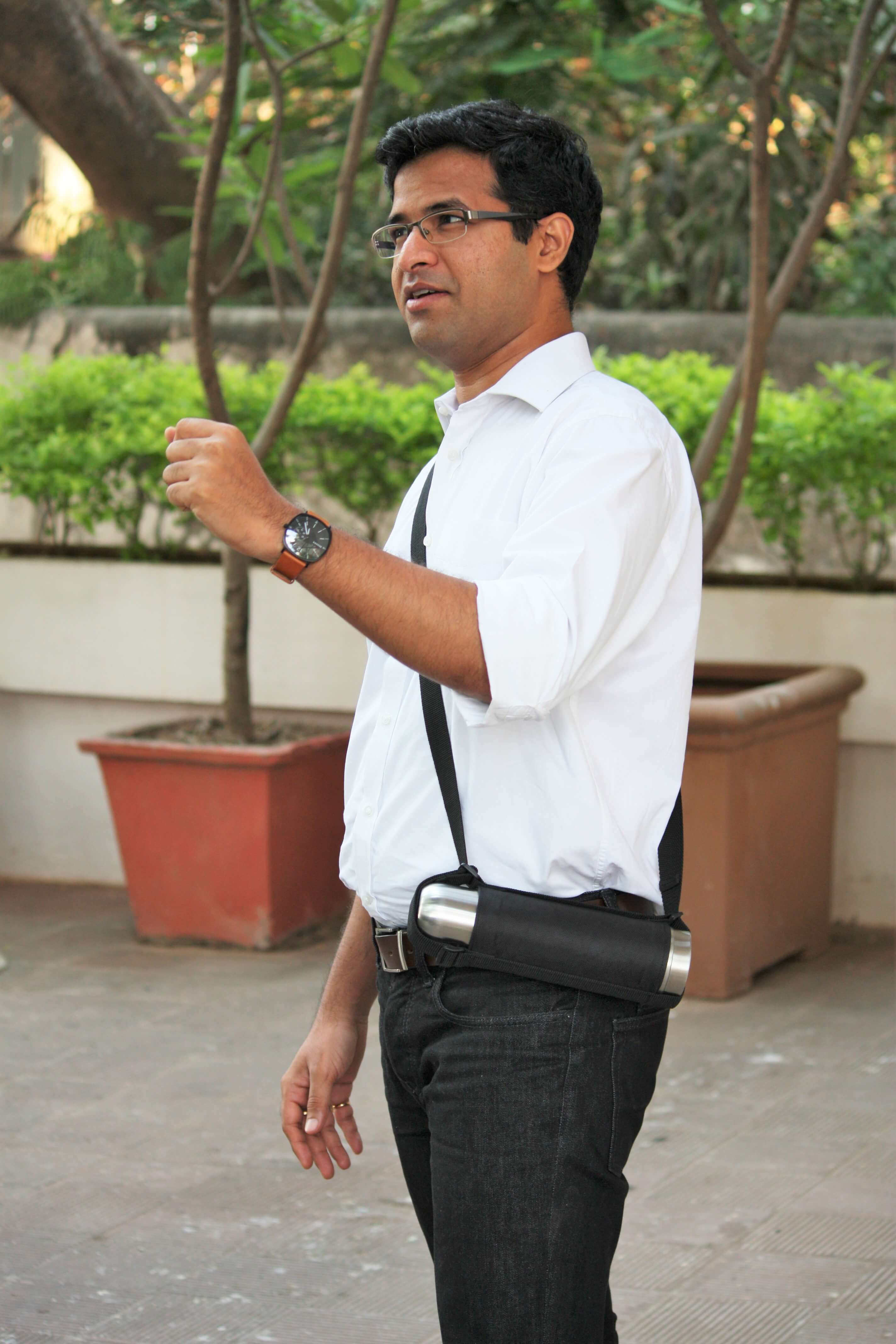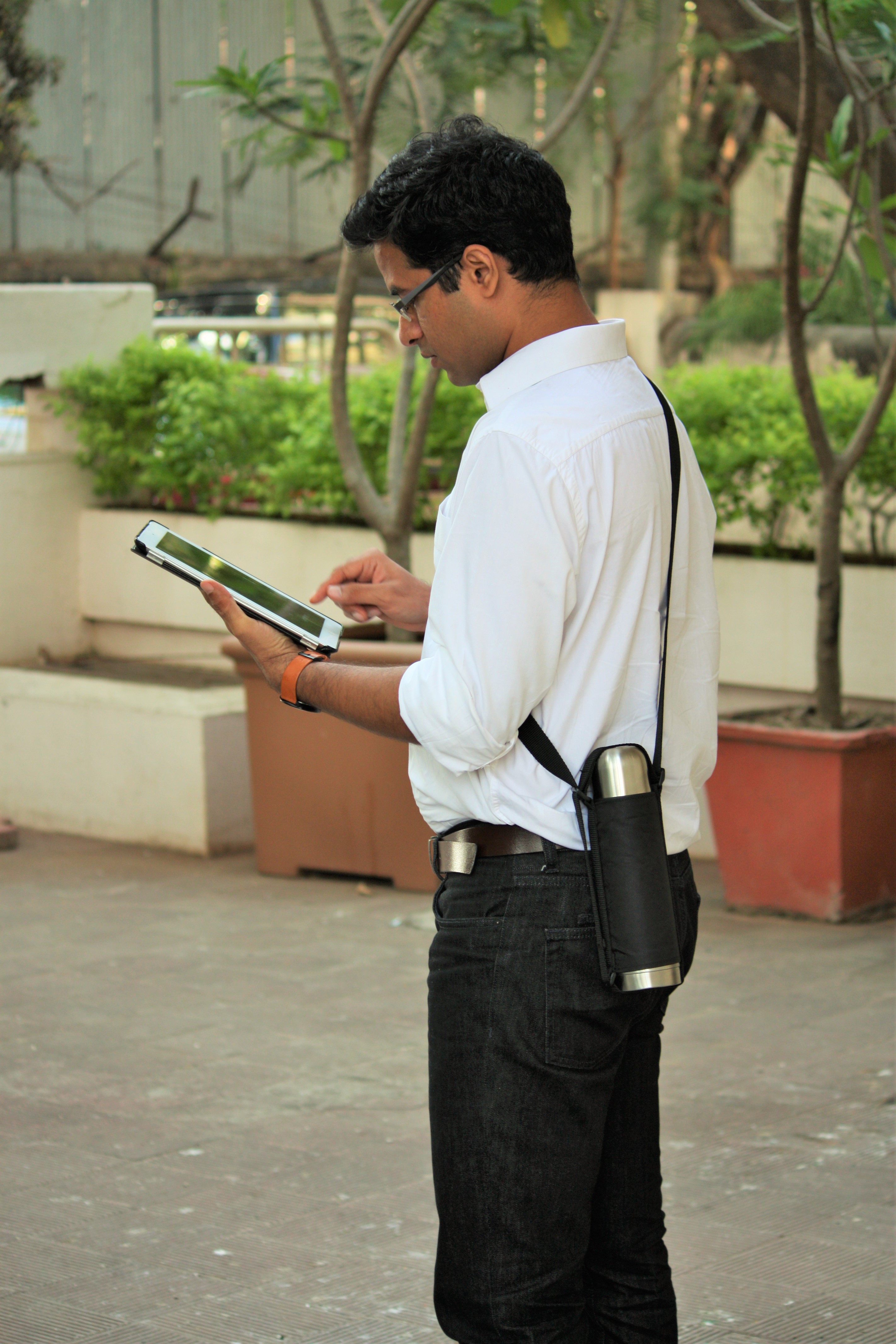 Driving usage through an online storefront
Optimization needn't just begin with the usage of the product. It can begin with how you buy the product itself. We wanted to bring the convenience of a retail store experience online but without the hassle. So, we created a space where people were able to engage, touch and feel our products. Through intuitive navigation we helped people browse products based on what they needed.
The usage of simple and minimal copy & design brought the products to the fore and let them do the talking.
We also made it easy for customers to compare products. And even added a section for customisation. After all, who doesn't like something that's made just for them? Starter kits were specially created for new homeowners to help them set up their kitchen or even a bar with ease.
We set up an ideas section in which we educated people about how they could use our products as well as interesting and unusual alternative uses for the same products. So, if you ever want to know how to grow a flower in a jar, here's where you'll find it.
Apart from creating this space for Borosil, we also helped the brand find its rightful space on popular e-commerce platforms. From CPC to CPM to A+ banners, we showcased Borosil products in a way that they caught the attention of the consumers even on these crowded platforms. We also created simple videos that demonstrated the functioning of the products, adding to the appeal of their efficacy in the kitchen and home.

Where do we go from here?
There is still much to be done. Many more ideas need to be explored and many more innovations need to be brought to life. So, our journey with Borosil continues as we keep thinking sideways and keep making every day better.