Tribute to ISRO
---
#MoonInMumbai – Lunar Dome at Nehru Planetarium
We have been eternally fascinated by the moon. We've romanticized it in our songs, made it a part of our culture and traditions through stories and have forever been curious to learn more about it.
ISRO, with its ingenious approach, has always taken on complex and challenging missions, even with limited resources. They have been a huge inspiration to all of us. The Lunar Dome is a small gesture from our side, to thank them for the pride they bring to each and every Indian.
This installation was conceptualised by Sideways Consulting and Asian Paints, in partnership with Nehru Planetarium. It was brought to life by St+Art India.
Make your own Chandrayaan 2 Kit
To commemorate the historic Chandrayaan 2 mission, we partnered with Pidilite's Fevicreate Programme to encourage future scientists to try their hands at creating their own version of Chandrayaan 2's lander Vikram and rover Pragyan. We created crafting sheets with information on the missions and instructions that were then taken to 1 lakhs students across 650 schools in 25 cities.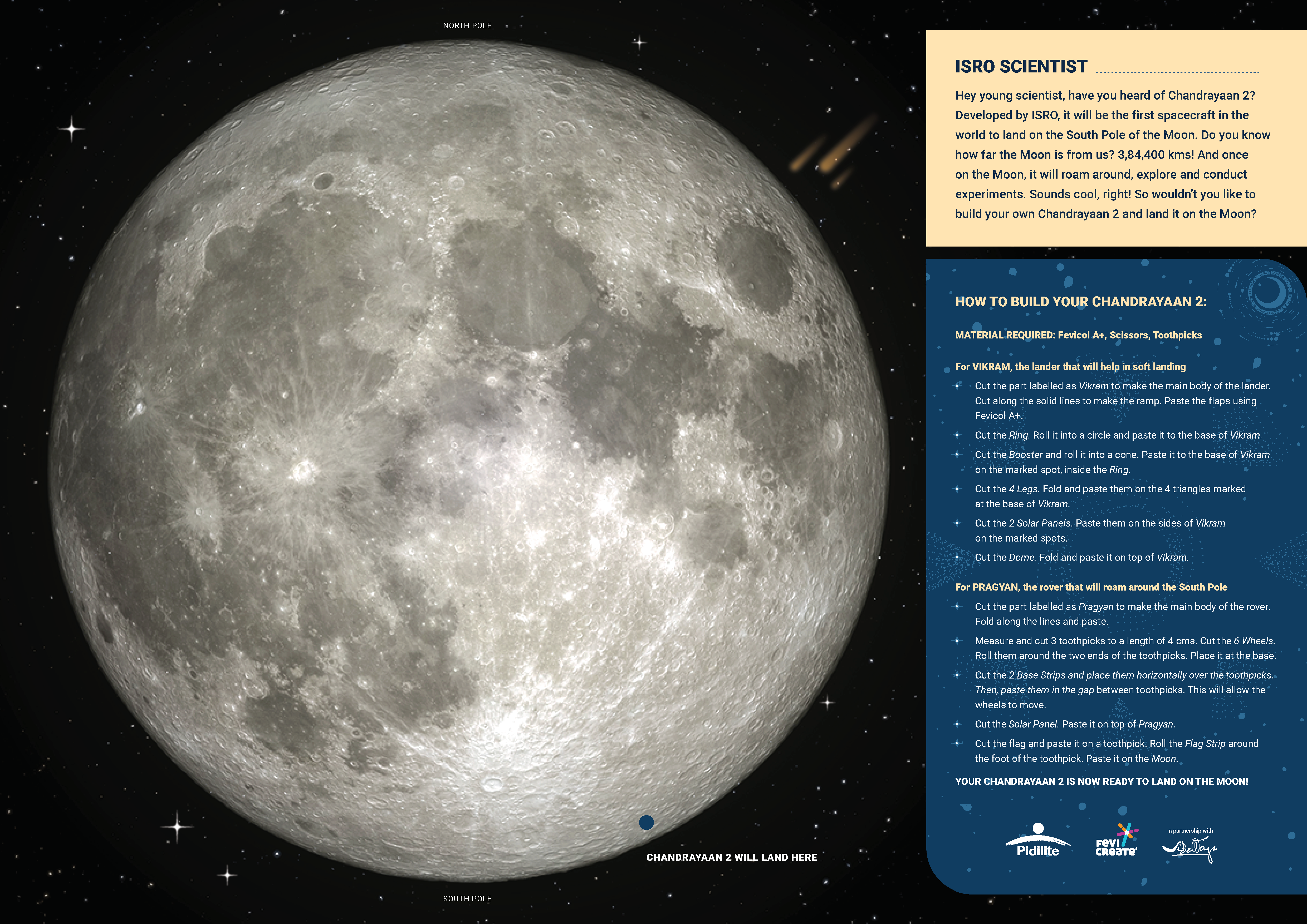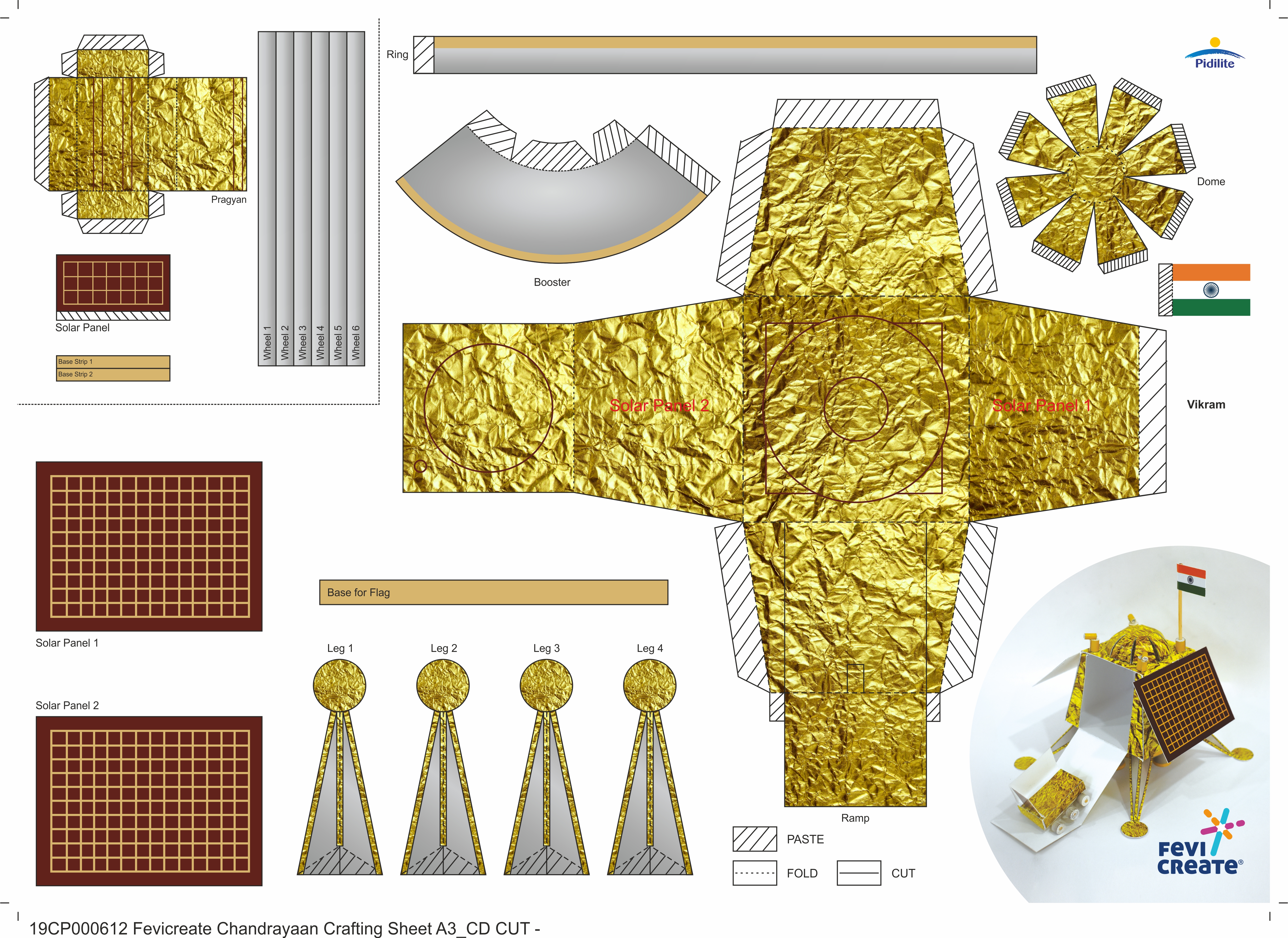 You can make your own Chandraayan 2 by clicking here -