Big Bazaar
---
How do we reimagine the way India shops today?
Identify the gaps
We wanted to provide a frictionless shopping experience. This meant reducing inconveniences, reducing the idle time, and making shopping more effortless and efficient. We found and documented pain points across the journey, from entry to exit. For example, people struggle with their bags and shopping lists while lugging around trolleys in the store. Could we solve this problem? Shoppers struggle to find the items they need, and feel frustrated when they don't get help. How can we address this? We found over 90 pertinent pain points within the entire shopping journey from entry, shopping, checking out and exit.
Reflect the spirit of service
Now that we had all these pain points pinned down, we had to address them in a holistic manner. For this purpose, we crafted a service philosophy that reflected the intention of Big Bazaar to provide a superlative shopping experience for all Indians - 'Aap ke liye'.
This was a promise of putting the customers at the centre of everything that we do. A promise that we'll not just source the best products for our customers, but also make it easier for them to find those products. We'll provide them with better lifestyle choices and also help them in making those choices. This philosophy then drove all our efforts. We began with inculcating the thought of Aap ke Liye to the faces of the brand, the sales staff.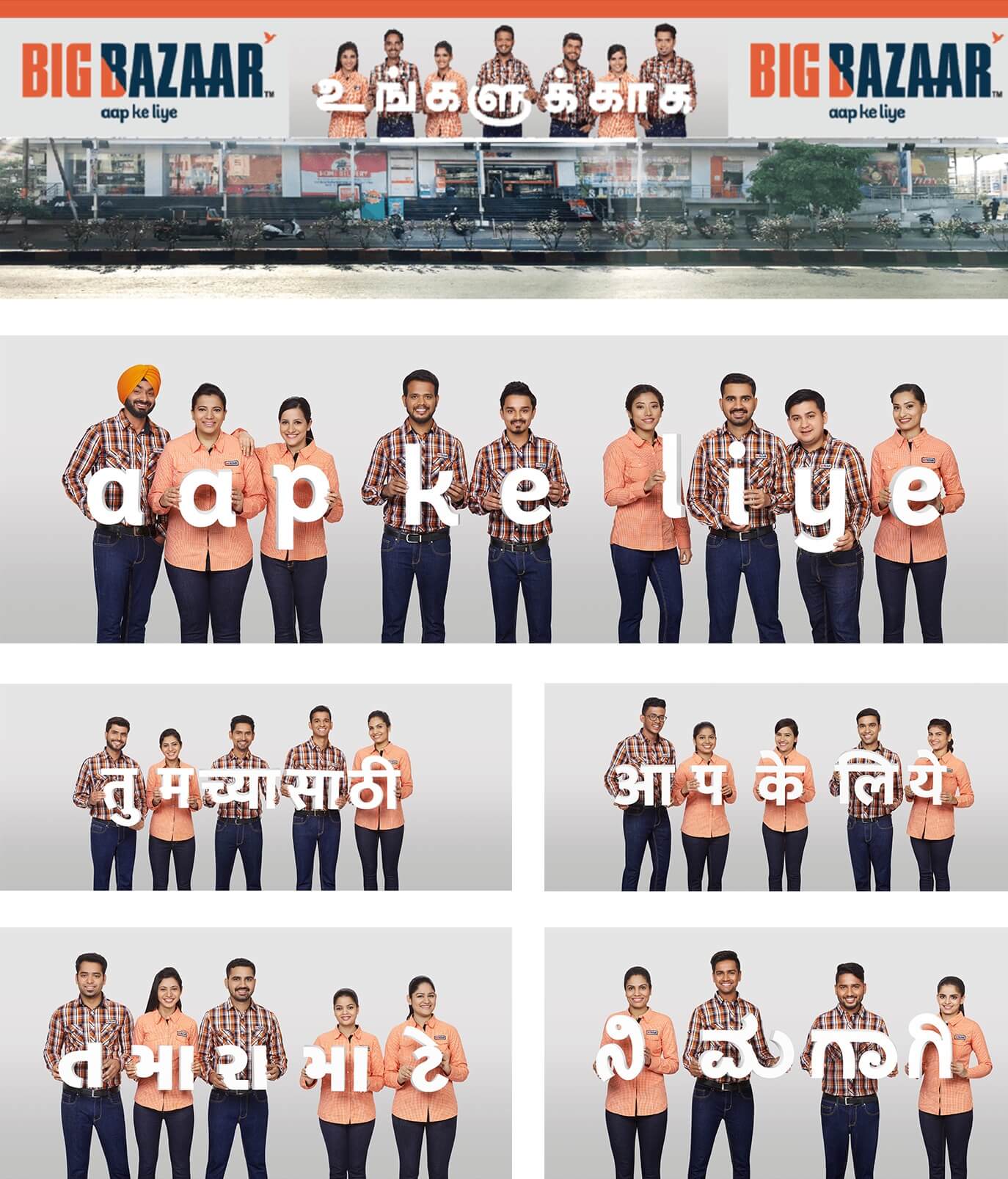 Refresh the design language
In order to create a rich service driven experience, we refreshed the design language to launch this new philosophy of Aap Ke Liye. From aisle signages and instore branding to service interventions and checkout ideas, the design language was crafted to bring consistency in tone of voice and messaging. As you read this, the refreshed design language is being rolled out in a prototype store in South India.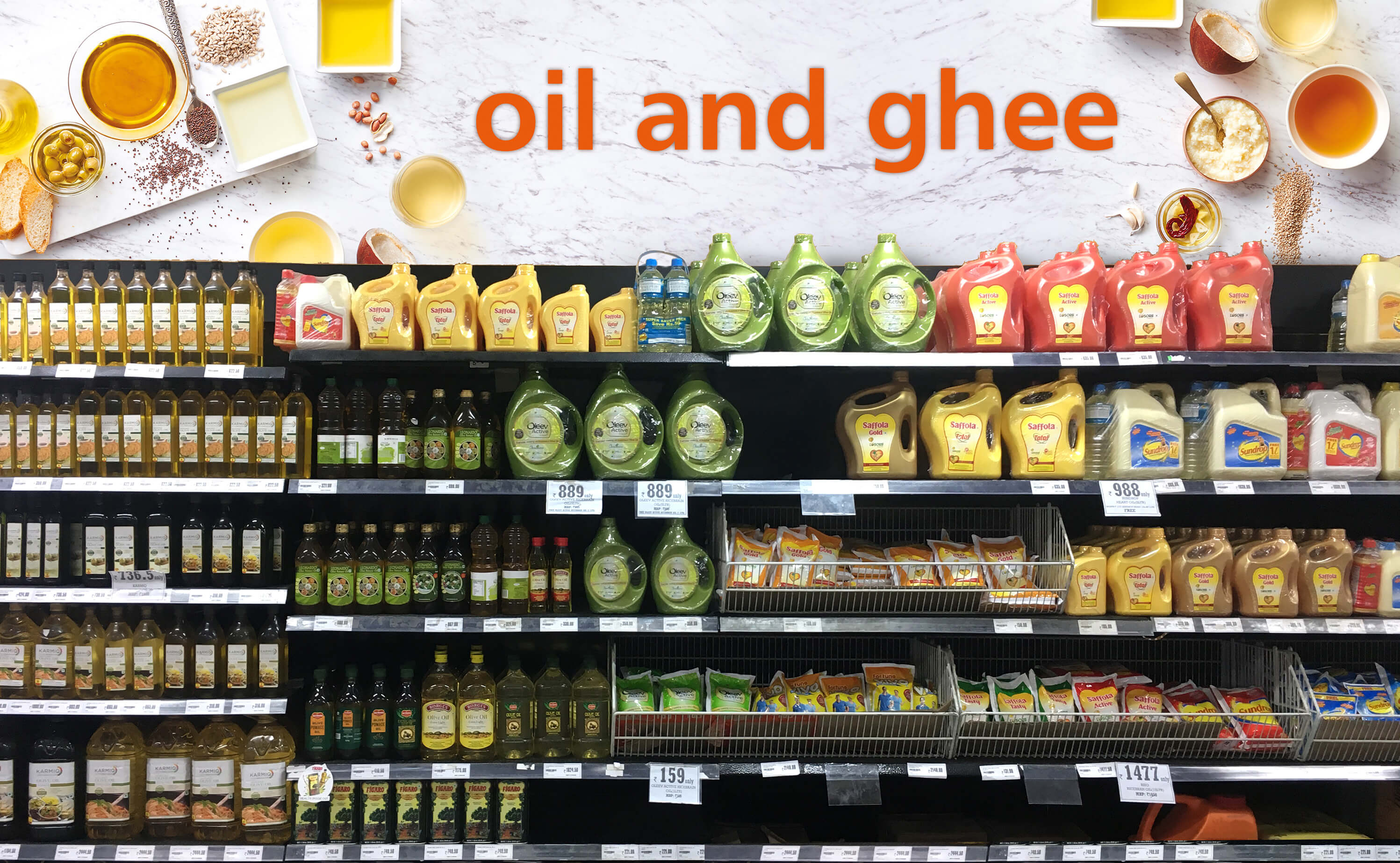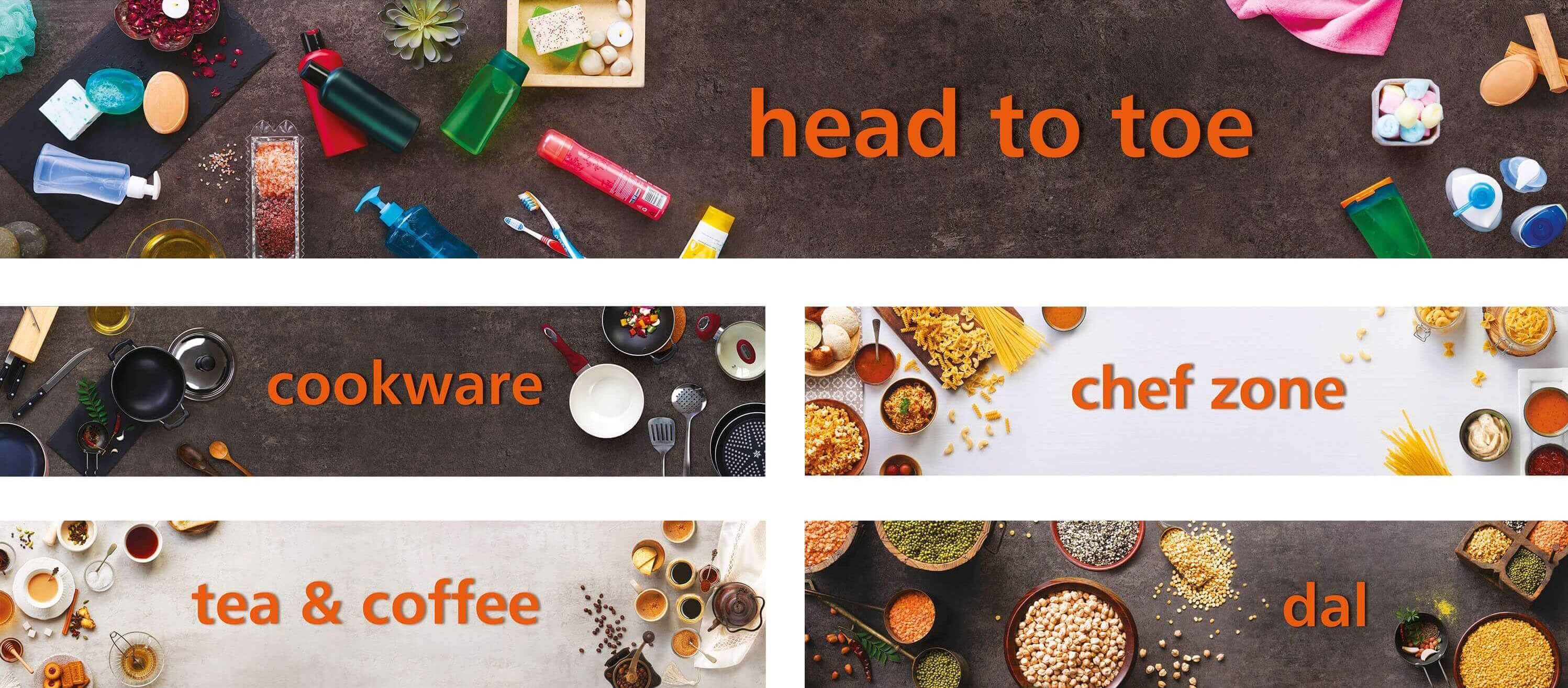 Manifesting 'Aap ke liye' in the experience
A promise like Aap ke liye can be truly internalised by bringing it alive in the shopping experience for the customers. Have you ever heard any shopping retailer who tried to reduce market visits for people? But since we believe in the philosophy of 'Aap ke liye' we tried to save time, effort and money for our customers by providing a wide range of services under one roof. We have identified 40 unique services that can be launched and owned by Big Bazaar to redefine the Indian experience of shopping.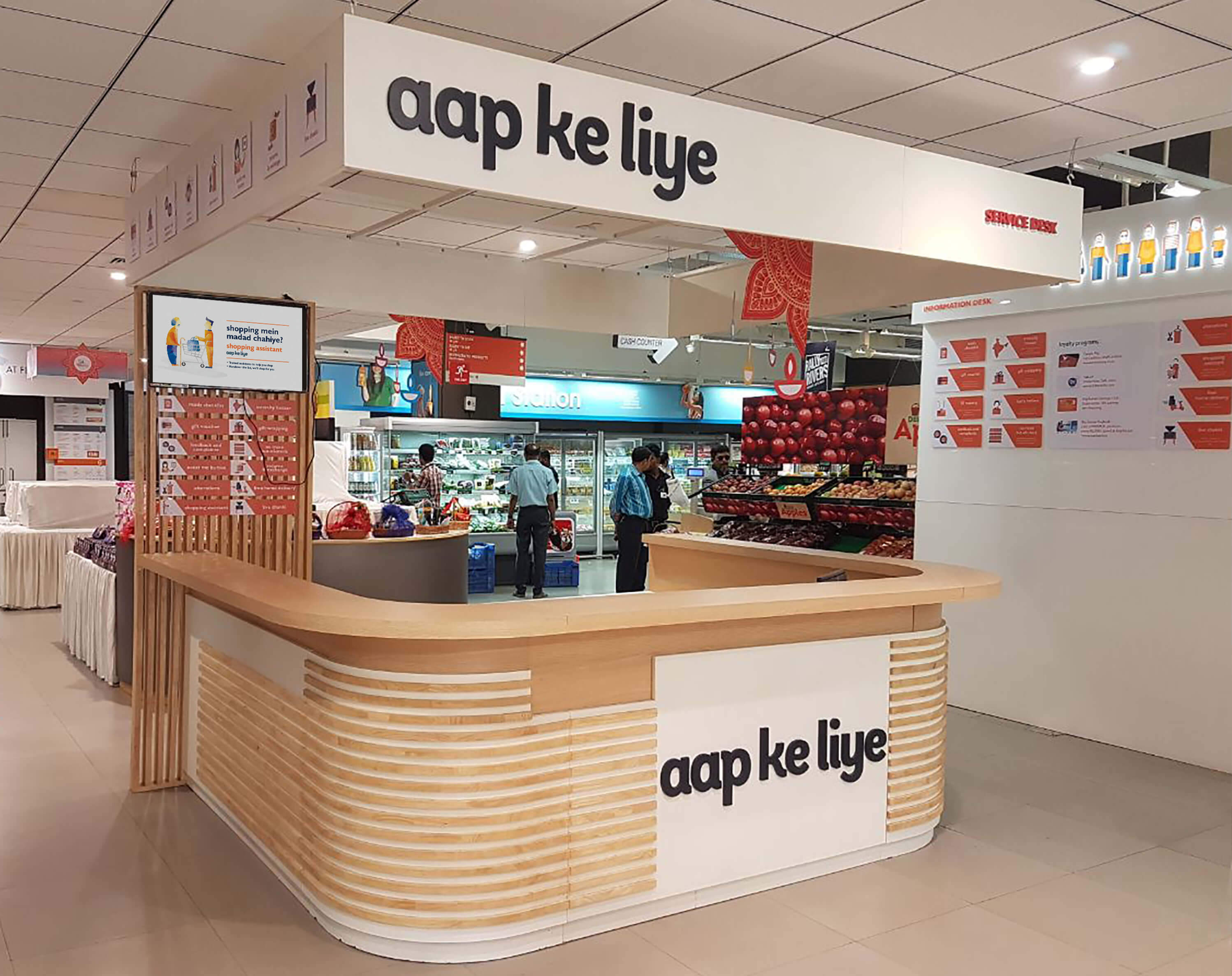 For us, every individual who walks into the store is important and their comfort is our utmost priority. Hence we designed interventions keeping in mind people across various life stages.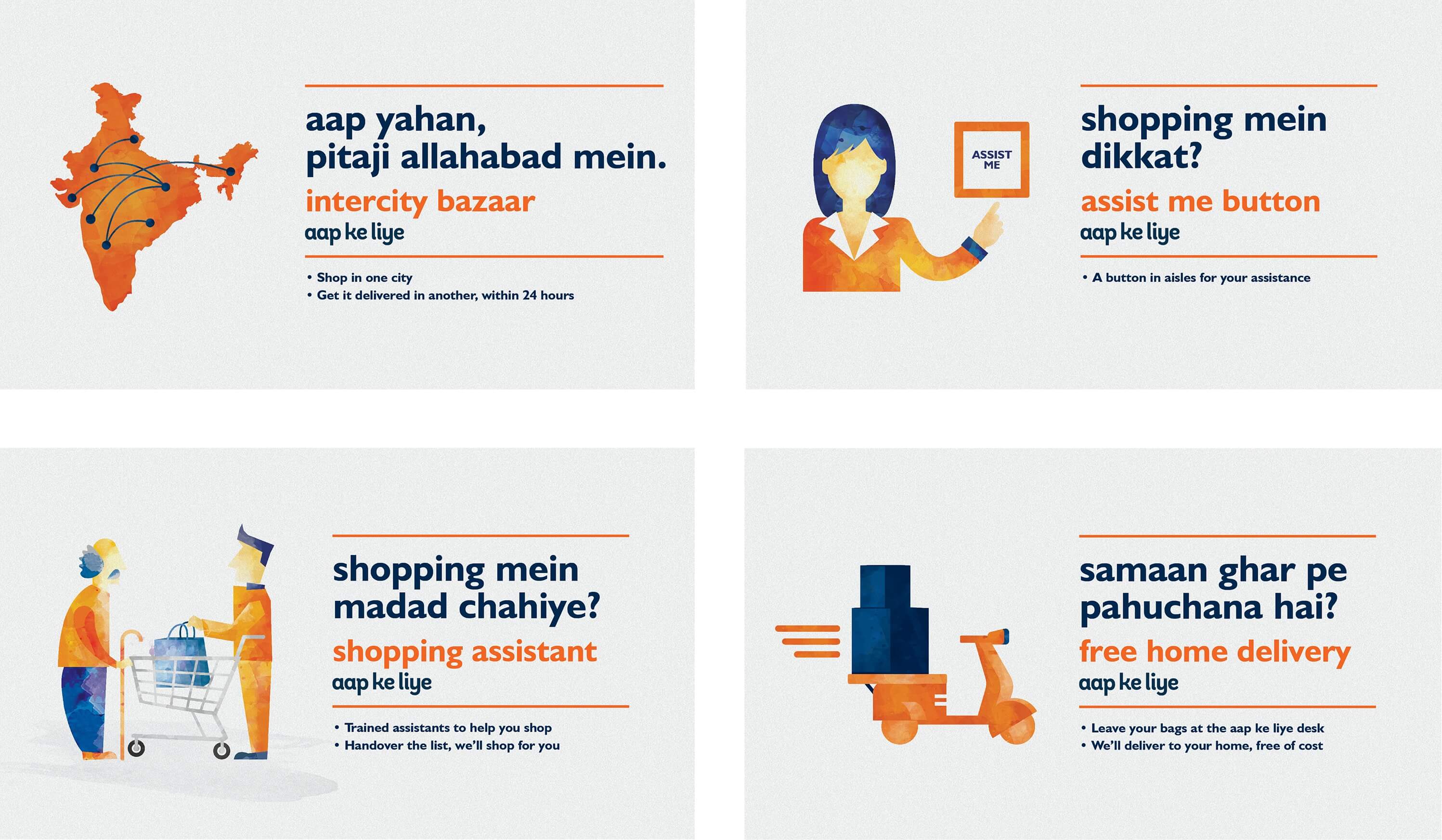 We are also imagining how to leverage the vast network of stores to provide intercity service solutions that make people's lives better. This is the end of the case study, but we are currently working on more exciting stuff to define the Big Bazaar of the future and we cannot wait to share those with you.